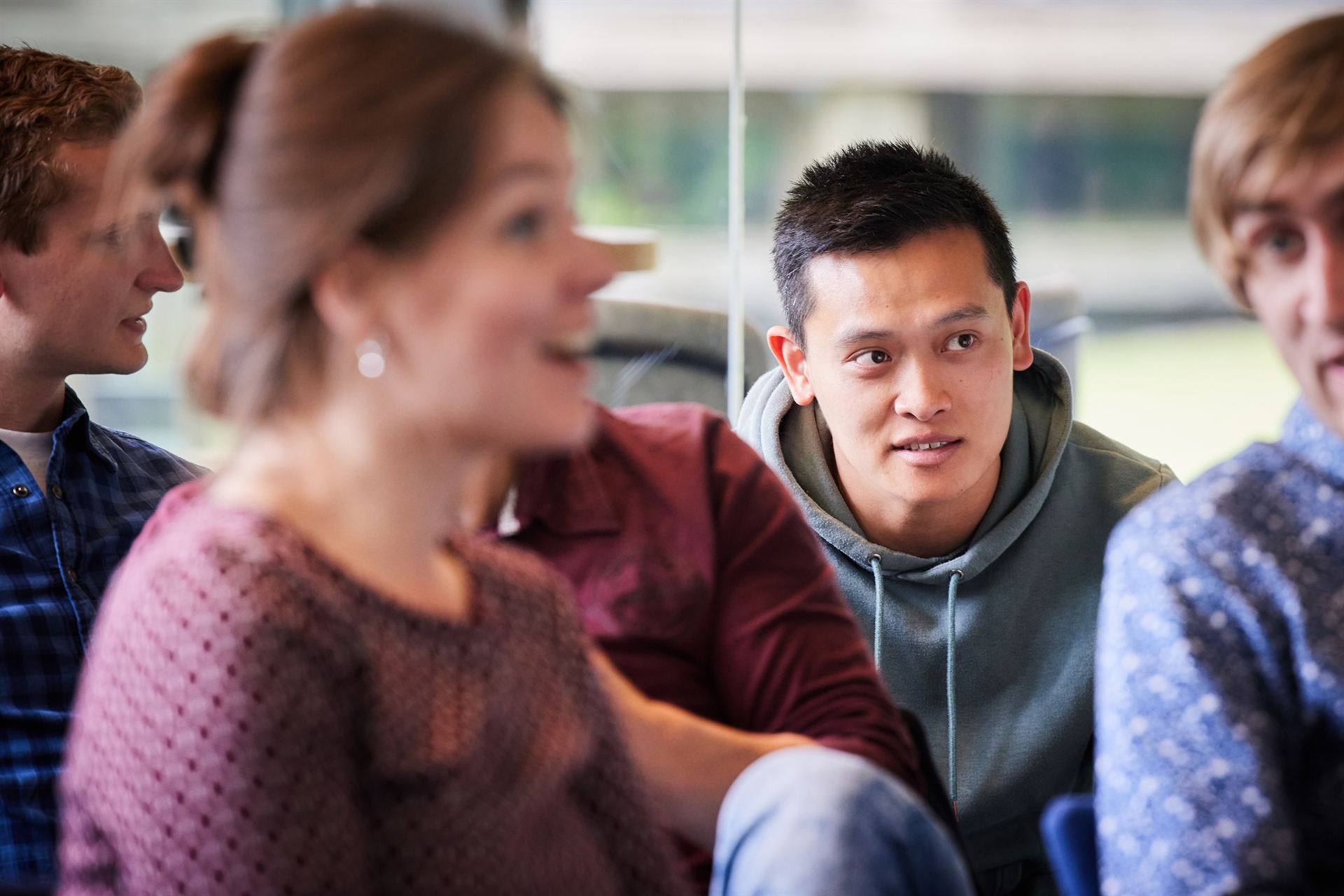 Internship | Machine Learning for Hierarchical Task Networks
About this position
The Dutch Ministry of Defence continuously innovates their operations with new development in the area of AI. At the forefront are autonomous vehicles and drones, and planning systems that use sensors to assess the current state of the mission. For both of these, Hierarchical Task Networks (HTNs) (Rasmussen, J., et al., 1994) are and often used techniques. HTNs combine military doctrine with explainable and executable models, which are able to create realistic military behavior based on doctrine. Usually, the HTN is designed by an expert, and Machine Learning (ML) only optimizes the parameters.
What will be your role?
What we want to do in this internship, is see how far an ML algorithm can learn the structure of the HTN itself, taking into account the military doctrine. You will read literature and contribute your own ideas. You will implement your ideas and various learning algorithms, and test them in a simulator that will execute the HTN to create behavior of simulation entities. You document your findings in a report and present your results to colleagues and military experts.
What we expect from you
You are following a master in a relevant field, for example artificial intelligence, data science, knowledge engineering, etc.

You are familiar with the basics in Machine Learning, such as Genetic Algorithms and Reinforcement Learning

You have an affinity with the military domain

Good communication skills in English and/or Dutch

You can show a great deal of autonomy and have a structured approach in your work.

You can deal with uncertainties and a broad scope during the project.

You enjoy developing innovative solutions to technically challenging problems and have the right mix of intellectual curiosity and pragmatism.
What you'll get in return
You want to work on the precursor of your career; a work placement gives you an opportunity to take a good look at your prospective future employer. TNO goes a step further. It's not just looking that interests us; you and your knowledge are essential to our innovation. That's why we attach a great deal of value to your personal and professional development. You will, of course, be properly supervised during your work placement and be given the scope for you to get the best out of yourself. Naturally, we provide suitable work placement compensation.
TNO as an employer
At TNO, we innovate for a healthier, safer and more sustainable life. And for a strong economy. Since 1932, we have been making knowledge and technology available for the common good. We find each other in wonder and ingenuity. We are driven to push boundaries. There is all the space and support for your talent and ambition. You work with people who will challenge you: who inspire you and want to learn from you. Our state-of-the-art facilities are there to realize your vision. What you do at TNO matters: impact makes the difference. Because with every innovation you contribute to tomorrow's world. Read more about TNO as an employer.

At TNO we encourage an inclusive work environment, where you can be yourself. Whatever your story and whatever unique qualities you bring to the table. It is by combining our unique strengths and perspectives that we are able to develop innovations that make a real difference in society. Want to know more? Read what steps we are taking in the area of diversity and inclusion.
The selection process
After the first CV selection, the application process will be conducted by the concerning department. TNO will provide a suitable internship agreement. If you have any questions about this vacancy, you can contact the contact person mentioned below.

For this internship vacancy it is required that the AIVD issues a security clearance (VGB) after conducting a security screening. Take into account that this process may take about 8 weeks. If you have been abroad for more than 6 consecutive months, or if you do not have the Dutch nationality, it may take longer. Please visit for more information the AIVD website.

Due to Covid-19 and the consequent uncertainties and restrictions, students who are not residing in the Netherlands may currently not be able to start an internship or graduation project at TNO.
Has this job opening sparked your interest?
Then we'd like to hear from you! Please contact us for more information about the job or the selection process. To apply, please upload your CV and covering letter using the 'apply now' button.
More information about this vacancy?
Anne-Maartje den Uijl-Meijman

"Technology – to me it's something magical!". For recruiter Anne-Maartje den Uijl, TNO is a fantastic place to work. Hectic. A tad idealistic. Full of wonderful ideas and technologies. And with inspiring colleagues to work with.