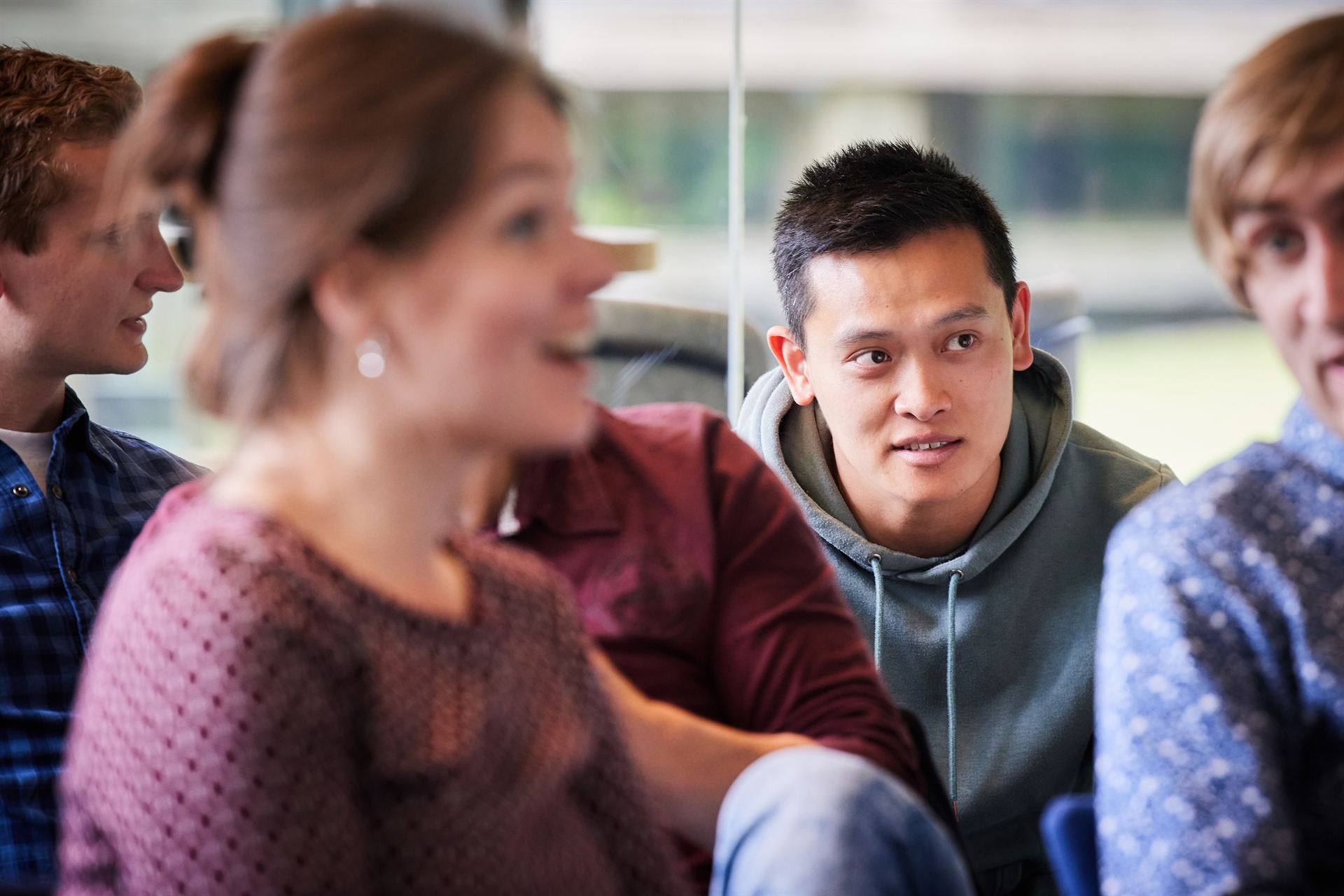 Internship | Optimizing Military Behavior
About this position
Tactical decision making in military operations is performed at various layers ranging from the high level of brigades to the low level of platoons or even single soldiers. The decisions in ground operations in all those layers always depend on the terrain and tactical decision makers, therefore always use geospatial (terrain) information that is obtained from geospatial analyses. These analyses in general are performed by the Intel analysts.
What will be your role?
There is a need for support in the military decision making process. This means on the one hand supporting Intel analysts with the generation of geospatial information and on the other hand supporting the decision makers with the generation of tactical decisions. This gives rise to two main study areas, geospatial analysis and decision support making use of AI. This specific proposal deals with the second area, namely (AI assisted) decision support.
Optimization of courses of action is at the heart of military decision making. Machine learning techniques, such evolutionary algorithms and reinforcement learning can be used to learn optimal behaviour and thus optimal course of action, based on simulators resulting from so-called "tactical mission models", that are built from geospatial analysis results combined with doctrinal information. In this internship you will work on one specific example, namely the optimization using evolutionary algorithms of effect plans that are assembled by the military engineer. You will be adding features to an already existing prototype tool for obstacle placement. These features will on the one hand extend the tool capabilities by introducing extra aspects such as optimal fire support locations and on the other hand contribute to the explainability by investigating how a military decision maker's own ideas can be integrated into the tool.
What we expect from you
You are following a master in a relevant field, for example applied mathematics, operational analysis, artificial intelligence, data science, knowledge engineering, etc.

You are interested in geo-spatial analysis, and have some experience using geo-libraries in the language of your choice.

You are comfortable with using/contributing to existing tooling by using Git and calling/exposing APIs.

Knowledge of Unity and C# can be beneficial, as this is the basis of the current prototype.

You have an affinity with the military domain.

Good communication skills in English and/or Dutch.

You can show a great deal of autonomy and have a structured approach in your work.

You can deal with uncertainties and a broad scope during the project.

You enjoy developing innovative solutions to technically challenging problems and have the right mix of intellectual curiosity and pragmatism.
What you'll get in return
You want to work on the precursor of your career; a work placement gives you an opportunity to take a good look at your prospective future employer. TNO goes a step further. It's not just looking that interests us; you and your knowledge are essential to our innovation. That's why we attach a great deal of value to your personal and professional development. You will, of course, be properly supervised during your work placement and be given the scope for you to get the best out of yourself. Naturally, we provide suitable work placement compensation.
TNO as an employer
At TNO, we innovate for a healthier, safer and more sustainable life. And for a strong economy. Since 1932, we have been making knowledge and technology available for the common good. We find each other in wonder and ingenuity. We are driven to push boundaries. There is all the space and support for your talent and ambition. You work with people who will challenge you: who inspire you and want to learn from you. Our state-of-the-art facilities are there to realize your vision. What you do at TNO matters: impact makes the difference. Because with every innovation you contribute to tomorrow's world. Read more about TNO as an employer.

At TNO we encourage an inclusive work environment, where you can be yourself. Whatever your story and whatever unique qualities you bring to the table. It is by combining our unique strengths and perspectives that we are able to develop innovations that make a real difference in society. Want to know more? Read what steps we are taking in the area of diversity and inclusion.
The selection process
After the first CV selection, the application process will be conducted by the concerning department. TNO will provide a suitable internship agreement. If you have any questions about this vacancy, you can contact the contact person mentioned below.

For this internship vacancy it is required that the AIVD issues a security clearance (VGB) after conducting a security screening. Take into account that this process may take about 8 weeks. If you have been abroad for more than 6 consecutive months, or if you do not have the Dutch nationality, it may take longer. Please visit for more information the AIVD website.

Due to Covid-19 and the consequent uncertainties and restrictions, students who are not residing in the Netherlands may currently not be able to start an internship or graduation project at TNO.
Has this job opening sparked your interest?
Then we'd like to hear from you! Please contact us for more information about the job or the selection process. To apply, please upload your CV and covering letter using the 'apply now' button.
More information about this vacancy?
Anne-Maartje den Uijl-Meijman

"Technology – to me it's something magical!". For recruiter Anne-Maartje den Uijl, TNO is a fantastic place to work. Hectic. A tad idealistic. Full of wonderful ideas and technologies. And with inspiring colleagues to work with.