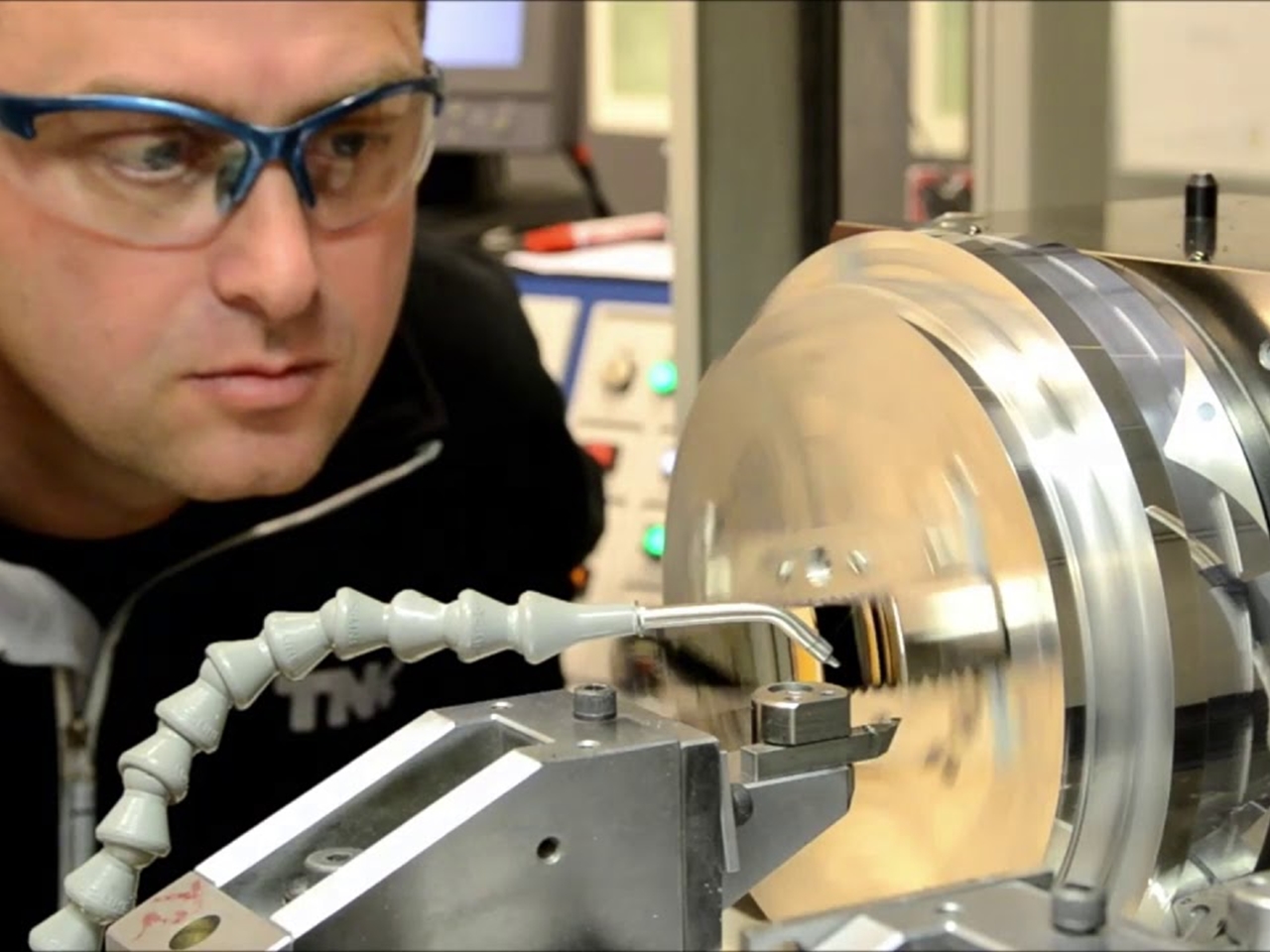 Scientist / Integrator – Energy systems and materials in the built environment | Eindhoven
Contributing to the world of tomorrow. Envision it. Become a Scientist/ Integrator at TNO in Eindhoven
About this position
Part of the activities of the research group Materials Solutions is developing materials and systems for energy applications in the built environment. This can be the generation of energy, conversion or storage, or e.g. the reduction of energy demand. Examples of projects are solar control coatings (switching between solar absorption and reflection) on building parts, thermal heat harvesting in building skins, and thermochemical energy storage. All these systems are coupled with a buildings energy system (electrical and thermal). The interactions between material and system are always crucial in these kinds of applications: Translation of material developments (e.g. heat harvesting coatings, thermochemical materials) to integrated energy systems (e.g. coatings applied on a heat harvesting façade, PCM, thermochemical materials applied in a heat battery), coupling to state of the art energy systems (e.g. heat pumps), controlling, modelling, and monitoring of building physics, e.g. energy demands and outputs, implementation potential and energy return on investments. Key aspect is the interaction between materials and systems that can be used for energy harvesting, storage and conversion.
What will be your role?
To join us in the Materials group, you have a scientific background in (building) physics and/or materials physics and chemistry, and preferably have experience in the development of energy systems (reactors, heat exchangers,…) in the built environment. Technology development aiming to optimize the energy use and indoor environment during design and operation of new and existing buildings, to arrive at sustainable, healthy, productive and comfortable buildings.

Typical work activities are:
Initiating and developing new projects and collaborations in your field of expertise (project acquisition for national as well as European funding schemes);

Executing research projects (at different TRL levels) in the field of materials for energy harvesting, conversion and storage;

Coordinating, supervising and monitoring the work of research engineers and interns;

Reporting of research results (both internally and externally), in form of presentations, written reports and scientific publications.

You'll be responsible for:
Excellent execution of research projects;

Communication with customers / partners on scientific progress and project results;

Developing and maintaining a network with industrial and research partners to initiate new propositions.
What we expect from you
We expect a strong academic background:
You are preferably holding a PhD in (building) physics or a related field of material science and technology.

You have (at least) 5-7 years of experience in working in a multidisciplinary team of scientists and research engineers with competences in material science.

You are familiar with energy systems and/or related fields of application.

You have experience in writing project proposals for national and/or international funds and preferably also have experience in project management.

You are a good communicator and able to express your thoughts and findings in a clear concise manner, both orally and written.

A proactive team player, with a result-driven and customer-oriented attitude in your work.

You are fluent in English and eager to learn Dutch. Fluent in Dutch is an advantage.
What you'll get in return
Challenging and varied work with a real impact. And plenty of opportunities as, at TNO, you are in charge of shaping your career. We offer a gross monthly salary between € 3,813 and € 5,930 (based on your knowledge and experience), 8% holiday pay, a 13th month bonus of 8.33% and a flex budget (5.58% + € 180). In addition, you will be given every opportunity to develop yourself.

TNO offers optional employee benefits, enabling you to tailor your benefits package to match your personal situation. You may also expect:
An extremely professional, innovative working environment where colleagues are leading experts in their field.

The opportunity to attend courses, workshops and conferences, and to receive training and coaching based on your needs.

33 days annual leave on a full-time basis.

An employer that values and encourages diverse talent, with initiatives like the Female Leadership Program, our Rainbow Community and round tables on inclusion topics.

Travel allowance.

Great social events with your team and other TNO colleagues. That's how you will get to know a lot of people really quickly.

Flexible working hours and the possibility of working from home.

Extensive relocation package for international candidates.

A good pension scheme.

Read more about tailoring your benefits package.
TNO as an employer
At TNO, we innovate for a healthier, safer and more sustainable life. And for a strong economy. Since 1932, we have been making knowledge and technology available for the common good. We find each other in wonder and ingenuity. We are driven to push boundaries. There is all the space and support for your talent and ambition. You work with people who will challenge you: who inspire you and want to learn from you. Our state-of-the-art facilities are there to realize your vision. What you do at TNO matters: impact makes the difference. Because with every innovation you contribute to tomorrow's world. Read more about TNO as an employer.

At TNO we encourage an inclusive work environment, where you can be yourself. Whatever your story and whatever unique qualities you bring to the table. It is by combining our unique strengths and perspectives that we are able to develop innovations that make a real difference in society. Want to know more? Read what steps we are taking in the area of diversity and inclusion.
The selection process
The selection process comprises two interview rounds. In a final meeting we will discuss the terms of employment and your tailored benefits package. We aim to finalize the entire process within four weeks.

The selection process may include an online assessment and a reference check.
Has this job opening sparked your interest?
Then we'd like to hear from you! Please contact us for more information about the job or the selection process. To apply, please upload your CV and covering letter using the 'apply now' button.
More information about this vacancy?
'You can achieve a lot at TNO if you take your chances'. Recruiter Brahim Dagdaoui has an eye for talent. It's his job to make sure scientists find a place at TNO where they can blossom and work on groundbreaking innovations. He works for the Industry and Traffic & Transport units, where cool things are happening.