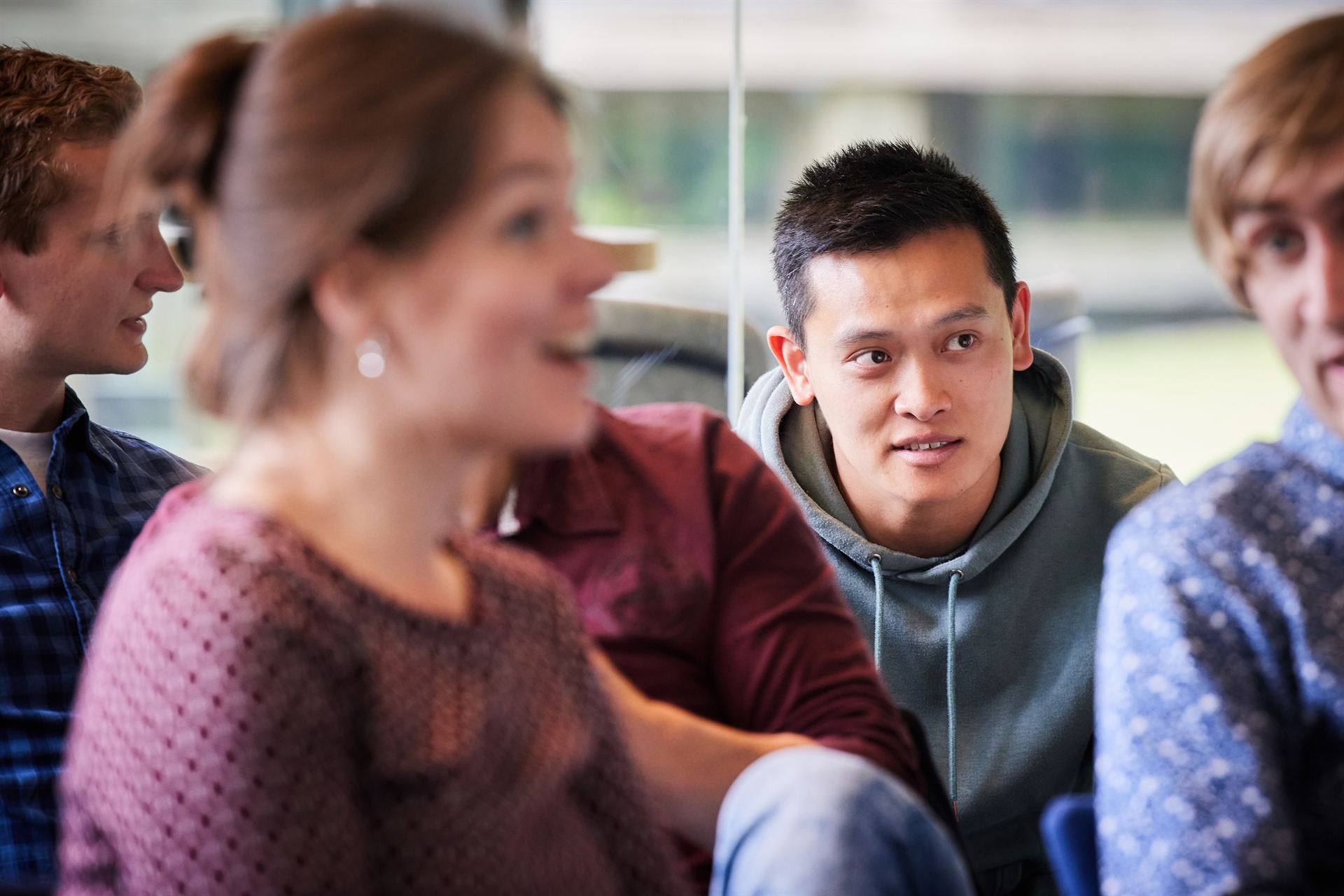 Internship | Fiber Bragg sensors for in-situ temperature monitoring in solar panels and IGUs
About this position
To tackle the climate crisis and improve the resilience to energy scarcity, Energy transition has become a central focus of TNO. This entails developing solutions for renewable energy supply as well as reducing our energy consumption. In ST&A, we have extensive experience with various aspects of photovoltaics, from fabrication to monitoring and reliability. In relation with these activities, the actual temperature of solar panels, which strongly affects their performance, is an under investigated topic, for lack of a suitable measurement device.
What will be your role?
The assignment focuses on two different parts of the Sunovate project, which both make use of Fibre Bragg Gratings (FBG) to measure the temperature inside of laminates.
The first component monitored is a set of insulated glazing units, where a novel switchable pigment, present in the encapsulant, allows to regulate the heat being transmitted to the inside of the building.
The second set is made up of c-Si solar panels, where a different pigmented encapsulant is also laminated, to reduce the module temperature, to boost efficiency.

Additionally to the FBGs, we have an extensive monitoring platform on location, with wind and irradiance data, solar spectrum measurements etc. In this assignment, you will be expected to analyse the temperature data streaming out of the FBGs and cross this data with all the other environmental data available, to draw conclusions on the pigments' behaviour and how it could affect solar panels performance and infrared transmission.
Corrections to the temperature data calibration and filtering of the data should be carried out using mostly python scripts, although Matlab is also an option for some specific tasks.
What we expect from you
An MSc level in physics (an outstanding Bachelor student could also be considered).

Good problem solving skills for complex, open problems.

Ability to work autonomously and good social skills to interact with your team and get the information you need.

The duration of this project should be minimum four to five months, starting late July or early August.

You need to be affiliated with a university during the internship for eligibility.
What you'll get in return
You want to work on the precursor of your career; a work placement gives you an opportunity to take a good look at your prospective future employer. TNO goes a step further. It's not just looking that interests us; you and your knowledge are essential to our innovation. That's why we attach a great deal of value to your personal and professional development. You will, of course, be properly supervised during your work placement and be given the scope for you to get the best out of yourself. Naturally, we provide suitable work placement compensation.
TNO as an employer
At TNO, we innovate for a healthier, safer and more sustainable life. And for a strong economy. Since 1932, we have been making knowledge and technology available for the common good. We find each other in wonder and ingenuity. We are driven to push boundaries. There is all the space and support for your talent and ambition. You work with people who will challenge you: who inspire you and want to learn from you. Our state-of-the-art facilities are there to realize your vision. What you do at TNO matters: impact makes the difference. Because with every innovation you contribute to tomorrow's world. Read more about TNO as an employer.

At TNO we encourage an inclusive work environment, where you can be yourself. Whatever your story and whatever unique qualities you bring to the table. It is by combining our unique strengths and perspectives that we are able to develop innovations that make a real difference in society. Want to know more? Read what steps we are taking in the area of diversity and inclusion.
The selection process
After the first CV selection, the application process will be conducted by the concerning department. TNO will provide a suitable internship agreement. If you have any questions about this vacancy, you can contact the contact person mentioned below.

Due to Covid-19 and the consequent uncertainties and restrictions, students who are not residing in the Netherlands may currently not be able to start an internship or graduation project at TNO.
Has this job opening sparked your interest?
Then we'd like to hear from you! Please contact us for more information about the job or the selection process. To apply, please upload your CV and covering letter using the 'apply now' button.
More information about this vacancy?
Anne-Maartje den Uijl-Meijman

"Technology – to me it's something magical!". For recruiter Anne-Maartje den Uijl, TNO is a fantastic place to work. Hectic. A tad idealistic. Full of wonderful ideas and technologies. And with inspiring colleagues to work with.