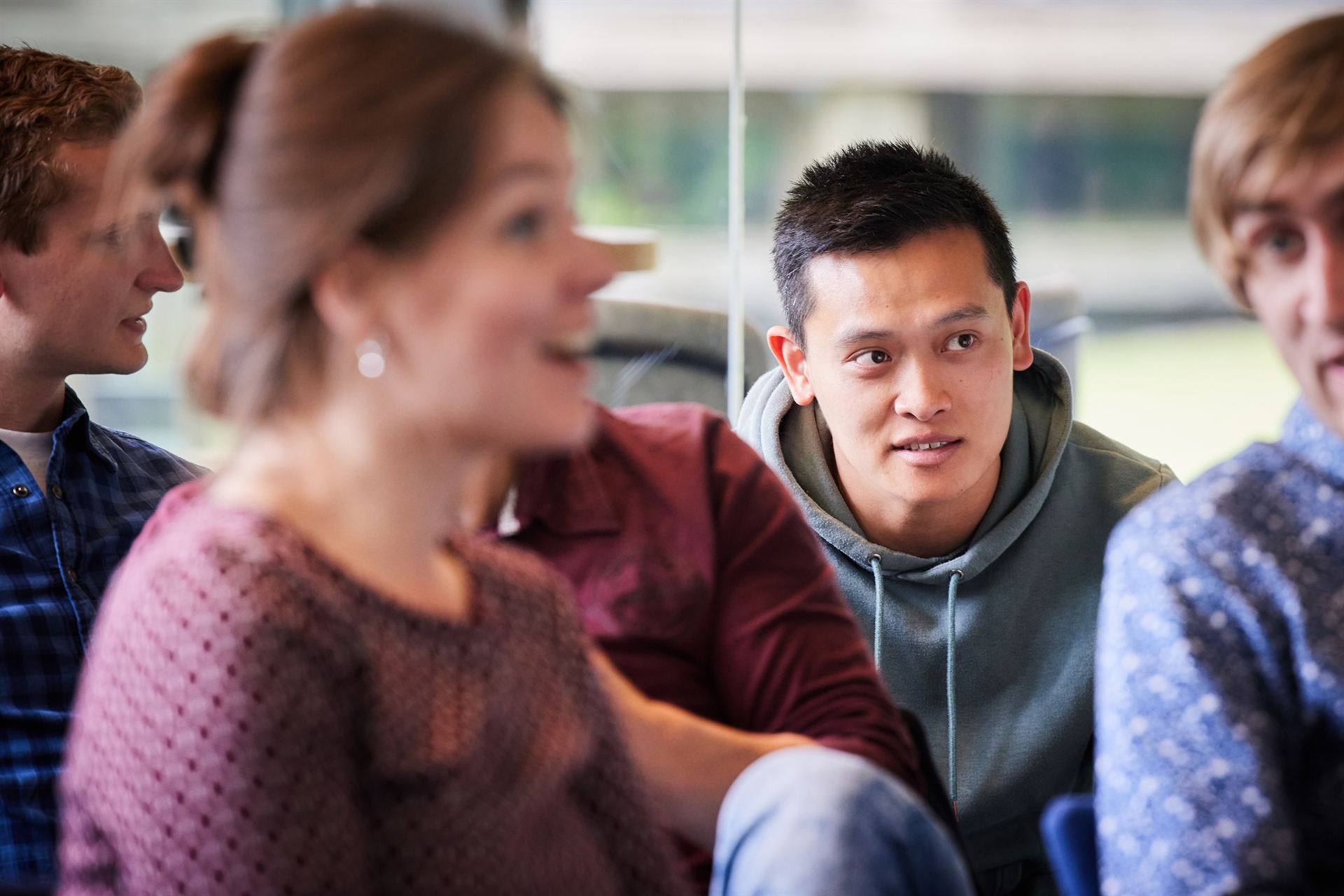 Internship | Robust model learning for performance optimization of cyber-physical production systems
About this position
Cyber-physical production systems (CPPS) such as the high-end Canon production printers or the ASML lithograph machines are operating at a high productivity, which brings the competitive advantages of these high-tech companies in the world market. CPPS typically consist of multiple machines that process the objects at hand (e.g., sheets for printers, wafer for lithography machines). The system performance (i.e., productivity) is greatly impacted by the schedules of the objects across the machines, which are usually supplied by multiple vendors. One vendor typically lacks the knowledge of the machine behaviors from others, resulting in inefficiency of scheduling the objects. Therefore, the overall system performance can be unexpectedly low when multiple machines are coupled. Due to the arising availability of system operational data, there is the opportunity to apply advanced artificial intelligent (AI) technologies for learning behavioral models of one machine and use them by another to better schedule the objects and achieve a higher system performance. The behavioral models can be adapted to various scenarios based on the operational data. As a result, the CPPS can be more intelligent and efficiently adapt to various circumstances.
What will be your role?
Learning useful and adaptive behavioral models has to deal with the CPPS system complexity in terms of variations, which can be caused by varied timings, machine modes (e.g., slow/fast), various machine operations and configurations, and different object specifications. Nowadays, the advanced machine learning methods (e.g., deep learning) have very complex models, which provide the essential power to deal with the increasing CPPS system complexities.

This assignment will focus on addressing the following two main challenges for improving CPPS system performance:
Generating data by capturing the system complexities in a simulation environment, to complement collecting data from the field. Field data usually do not capture all system variations.

Exploring and applying the most advanced machine learning methods for automatically learning behavioral models of machines based on the generated data. The model learning approaches have to meet the unique requirements in CPPS domain, including 1) high prediction accuracy in milliseconds and 2) ensuring safe system behaviors based on using the predictions.
Canon Production Printing will provide an industrial use case for this assignment, such that industrial impact can be made.
What we expect from you
You are a Master student in Computer Science, Electrical Engineering, Mathematics or Data Science looking for a graduation assignment of 6-9 months. You have knowledge of, or strong interest in, machine learning and discrete-event simulation. Moreover, you are enthusiastic and ambitious to apply advanced machine learning methods for solving scientific problems in a high-tech organization.
What you'll get in return
You want to work on the precursor of your career; a work placement gives you an opportunity to take a good look at your prospective future employer. TNO goes a step further. It's not just looking that interests us; you and your knowledge are essential to our innovation. That's why we attach a great deal of value to your personal and professional development. You will, of course, be properly supervised during your work placement and be given the scope for you to get the best out of yourself. Naturally, we provide suitable work placement compensation.
TNO as an employer
At TNO, we innovate for a healthier, safer and more sustainable life. And for a strong economy. Since 1932, we have been making knowledge and technology available for the common good. We find each other in wonder and ingenuity. We are driven to push boundaries. There is all the space and support for your talent and ambition. You work with people who will challenge you: who inspire you and want to learn from you. Our state-of-the-art facilities are there to realize your vision. What you do at TNO matters: impact makes the difference. Because with every innovation you contribute to tomorrow's world. Read more about TNO as an employer.

At TNO we encourage an inclusive work environment, where you can be yourself. Whatever your story and whatever unique qualities you bring to the table. It is by combining our unique strengths and perspectives that we are able to develop innovations that make a real difference in society. Want to know more? Read what steps we are taking in the area of diversity and inclusion.
The selection process
After the first CV selection, the application process will be conducted by the concerning department. TNO will provide a suitable internship agreement. If you have any questions about this vacancy, you can contact the contact person mentioned below.

Due to Covid-19 and the consequent uncertainties and restrictions, students who are not residing in the Netherlands may currently not be able to start an internship or graduation project at TNO.
Has this job opening sparked your interest?
Then we'd like to hear from you! Please contact us for more information about the job or the selection process. To apply, please upload your CV and covering letter using the 'apply now' button.
More information about this vacancy?
Anne-Maartje den Uijl-Meijman

"Technology – to me it's something magical!". For recruiter Anne-Maartje den Uijl, TNO is a fantastic place to work. Hectic. A tad idealistic. Full of wonderful ideas and technologies. And with inspiring colleagues to work with.