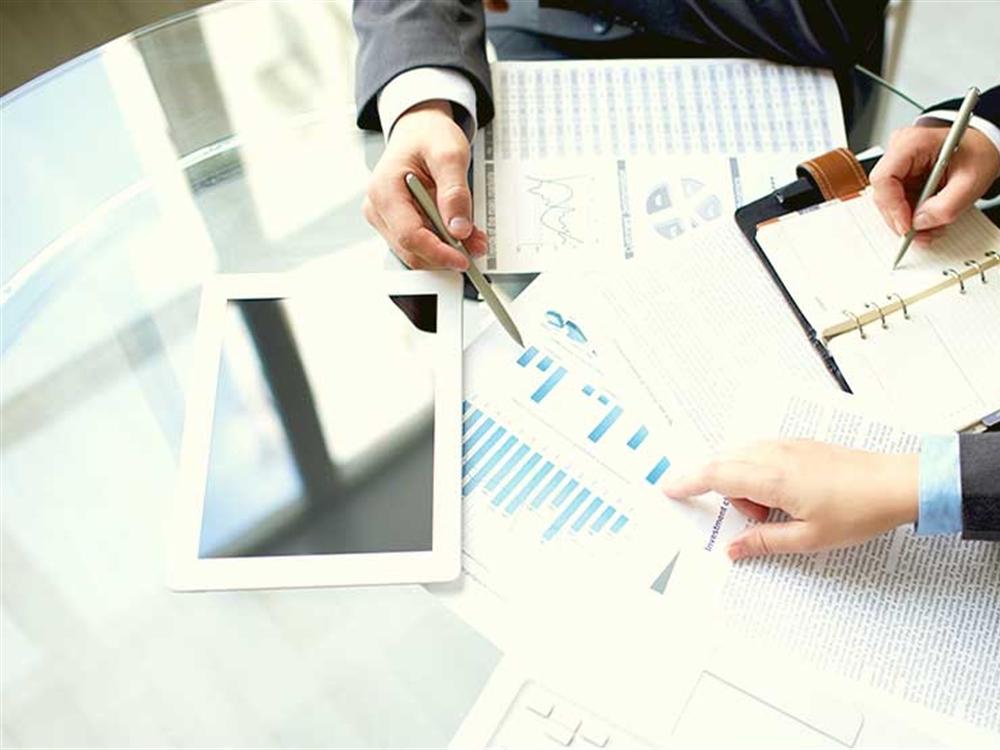 Project manager dynamics of maritime constructions
Contributing to the dynamics of maritime constructions. Envision it. Become a Project Manager TNO in Delft.
About this position
You will lead various complex research projects and consultancy assignments in the fields of construction, infra and maritime. All projects have an interface with the reliable and safe deployment of new or deployment of new or existing structures. The emphasis of your project portfolio will be on the maritime domain. As project leader, you will manage project teams with various content experts. In terms of content, you are more involved from the sidelines. Your task is to steer the project in the right direction and to stimulate and relieve your team.
What will be your role?
As a project manager in maritime construction dynamics, you're responsible for implementing projects aimed at predicting and assessing the dynamic behaviour and/or failure behaviour of various structures. Examples of these are offshore constructions/wind parks, safety analyses of ships in relation to the use of alternative fuels or collisions, and the failure behaviour of steel and glued connections. 

You'll ensure the proper coordination of the activities, so that the promised end result is delivered to everyone's satisfaction.
Projects are often implemented in multidisciplinary teams, generally in close collaboration with the client and/or partners. You'll enhance the profile of TNO in the outside world, for example through publications and presentations.

You'll be working in TNO's Structural Dynamics department. Here you'll become part of a diverse, international group of around 50 colleagues. The atmosphere in the department is relaxed and approachable.
Structural Dynamics is mainly involved in projects within the fields of construction and infrastructure, maritime and offshore, and defence (mainly ship vulnerability). Through our research, knowledge development, and advice, we contribute to innovative solutions, for example to extend the service life of structures (such as buildings, bridges, and navy and other ships) and improve their safety. The projects you'll work on are decided in consultation with you. Work at Structural Dynamics is varied, innovative, and impactful.
What we expect from you
You're a motivator who relishes the challenge of getting complex projects on track and bringing them to a good conclusion together with a team. You speak the language of technical professionals, and you're also convincing when communicating with clients. You switch easily between projects and parties (both internally and externally). Other knowledge and skills you bring to TNO:
A university Master's degree in the field of maritime technology, mechanical engineering, civil engineering or aerospace engineering, with a specialisation in mechanics.

Substantial relevant work experience.

A solid theoretical foundation, but also a practical understanding of the behaviour of structures. With additional knowledge and experience of setting up and successfully carrying out projects.

A healthy curiosity and an interest in taking on clients' challenges, and also in managing internal improvement and development strategies.

Good communication skills.

A good command of spoken and written Dutch and English.
What you'll get in return
Challenging and varied work with a real impact. And plenty of opportunities as, at TNO, you are in charge of shaping your career. We offer a gross monthly salary between € 3.818,- and € 5.494,- (based on your knowledge and experience), 8% holiday pay, a 13th month bonus of 8.33% and a flex budget (5.58% + € 180). In addition, you will be given every opportunity to develop yourself.

TNO offers optional employee benefits, enabling you to tailor your benefits package to match your personal situation. You may also expect:
An extremely professional, innovative working environment where colleagues are leading experts in their field.

The opportunity to attend courses, workshops and conferences, and to receive training and coaching based on your needs.

33 days annual leave on a full-time basis.

An employer that values and encourages diverse talent, with initiatives like the Female Leadership Program, our Rainbow Community and round tables on inclusion topics.

Travel allowance.

Great social events with your team and other TNO colleagues. That's how you will get to know a lot of people really quickly.

Flexible working hours and the possibility of working from home.

Networking opportunities and great activities organized by Jong TNO.

Access to TNO's project managers guild: a network of some three hundred equals. The guild organizes workshops, conferences, intervision sessions and other activities for project managers.

Extensive relocation package for international candidates.

A good pension scheme.
Read more about tailoring your benefits package.
TNO as an employer
At TNO, we innovate for a healthier, safer and more sustainable life. And for a strong economy. Since 1932, we have been making knowledge and technology available for the common good. We find each other in wonder and ingenuity. We are driven to push boundaries. There is all the space and support for your talent and ambition. You work with people who will challenge you: who inspire you and want to learn from you. Our state-of-the-art facilities are there to realize your vision. What you do at TNO matters: impact makes the difference. Because with every innovation you contribute to tomorrow's world. Read more about TNO as an employer.

At TNO we encourage an inclusive work environment, where you can be yourself. Whatever your story and whatever unique qualities you bring to the table. It is by combining our unique strengths and perspectives that we are able to develop innovations that make a real difference in society. Want to know more? Read what steps we are taking in the area of diversity and inclusion.
The selection process
Please apply before the 15th of October, 2022. The selection process comprises two interview rounds. The first round is planned on October 21th, the second is planned on Monday 24th of October. In a final meeting we will discuss the terms of employment and your tailored benefits package. We aim to finalize the entire process within four weeks.

The selection process may include an online assessment and a reference check.

As you will be working for clients in the domain of defence and security, a Certificate of No Objection issued by AIVD (The Dutch General Information and Security Service) is mandatory. This means you will have to undergo a security screening. Read more about security screening.
Has this job opening sparked your interest?
Then we'd like to hear from you! Please contact us for more information about the job or the selection process. To apply, please upload your CV and covering letter using the 'apply now' button.
More information about this vacancy?