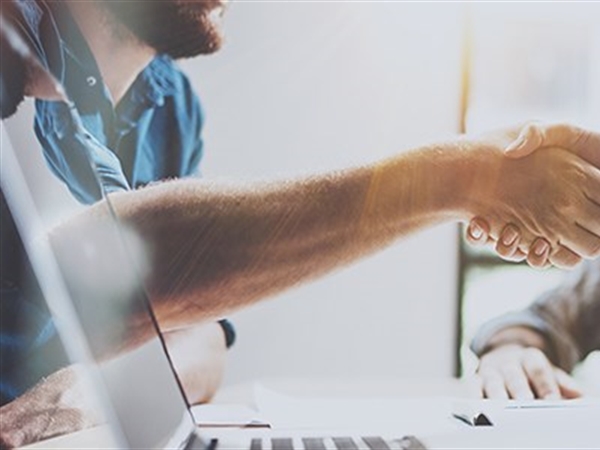 Senior Project Leader Weapon Systems
Contribution to the safety of tomorrow. Envision it. Become project leader weapon systems at TNO in The Hague.
About this position
Could you be our new project leader, someone who is keen to contribute to a safer society? In the Weapon Systems department you will make such a contribution by developing knowledge, technology and answers to address the new generation of threats, working together with colleagues and using modern test facilities and simulations.
What will be your role?
You will work as our new project leader in the department. Within TNO, we conduct research on a project basis, working in teams with ever-changing compositions and areas of expertise, and also cooperating with other TNO locations as and when necessary. The Weapon Systems department advises the Dutch Ministry of Defence, for example, on the performance of weapon systems, from small calibre to large, complex missile systems. High demands are placed on these systems and on their performance in combat. To provide sound advice, you have to link together all the relevant aspects of a system. An important part of our expertise is therefore the ability to connect an entire spectrum of knowledge areas – from technical content to military operational – from a weapon systems perspective.
Because only a limited number of partial features of weapon systems can be tested experimentally in practice, we conduct our system analyses mainly using models and simulations. We're looking for an expert in directed energy systems, to ensure that our models keep up with the latest developments. You'll be using your knowledge to continue improving our models, enabling us to provide the best possible advice on weapon systems deployment and, in particular, how to defend against them. 

By doing so, you'll contribute directly to the security of the Netherlands and the world.
Weapon Systems has a great team of project managers who together ensure successful projects and deliver innovative work within healthy financial constraints, resulting in satisfied clients. The project managers each have their own project focus areas to allow us to take full advantage of interrelationships and synergies. For the department, we are looking for a new project leader who can support us with projects in the areas of above water warfare and directed energy systems. 
Our clients are mainly Ministries of Defence and their suppliers. We also carry out international projects. You will help to secure follow-up orders by means of warm acquisition.
As a project leader, project management is your specialism and you will therefore follow the project management development line within TNO. In the role of project leader you will be responsible for areas including the content-related and financial aspects of the project result, the timely delivery of project results, client satisfaction, the performance of the project team, as well as the satisfaction of project staff and management within TNO.
What we expect from you
We expect you to have a technical qualification at university level, for example a Master's degree in Applied Physics or Astronomy. You have relevant work experience in research, business and/or defence in the field of directed energy systems, electromagnetism and/or optics. It is a definite advantage if you have completed PhD research. Your broad technical background is a solid basis for building up specialist knowledge at TNO. You have the confidence to learn quickly about weapon systems and then apply this knowledge to the research projects we carry out for clients. This combination of learning and performing suits you.
We are convinced that success lies not only in your technical know-how, but also in your drive and your competences. We're energised by passionate, inquisitive, and enthusiastic go-getters who dare to take responsibility for results and their own development. Our new colleague will reflect independently and dare to ask questions. We're also looking for people who are friendly and approachable, enjoy working in a team, and can connect with our clients.

We are looking for a new colleague with an enthusiastic attitude who knows how to motivate people during projects. You should also be familiar with the work of the Ministry of Defence or TNO and, in your role as project leader, will be able to contribute to good cooperation between experts from both organisations. In addition, you will be keen to learn more about technology in the field of weapon systems and enjoy bringing experts from different backgrounds together. Specifically, we are looking for a project leader with the following background:
Passion for technology (e.g. materials, vehicles and infrastructure);

Education at higher professional or university level;

A minimum of 4 years' work experience. You should have gained experience in at least two of the following areas: Ministry of Defence and/or TNO and/or project management;

Friendly, enthusiastic and sociable personality with a passion for ensuring a safer society.
What you'll get in return
Challenging and varied work with a real impact. And plenty of opportunities as, at TNO, you are in charge of shaping your career. We offer a gross monthly salary between € 4,900 and € 6,800 (based on your knowledge and experience), 8% holiday pay, a 13th month bonus of 8.33% and a flex budget (5.58% + € 180). In addition, you will be given every opportunity to develop yourself.

TNO offers optional employee benefits, enabling you to tailor your benefits package to match your personal situation. You may also expect:
An extremely professional, innovative working environment where colleagues are leading experts in their field.

The opportunity to attend courses, workshops and conferences, and to receive training and coaching based on your needs.

33 days annual leave on a full-time basis.

An employer that values and encourages diverse talent, with initiatives like the Female Leadership Program, our Rainbow Community and round tables on inclusion topics.

Travel allowance.

Great social events with your team and other TNO colleagues. That's how you will get to know a lot of people really quickly.

Flexible working hours and the possibility of working from home.

Access to TNO's project managers guild: a network of some three hundred equals. The guild organizes workshops, conferences, intervision sessions and other activities for project managers.

Extensive relocation package for international candidates.

A good pension scheme.

Read more about tailoring your benefits package.
TNO as an employer
At TNO, we innovate for a healthier, safer and more sustainable life. And for a strong economy. Since 1932, we have been making knowledge and technology available for the common good. We find each other in wonder and ingenuity. We are driven to push boundaries. There is all the space and support for your talent and ambition. You work with people who will challenge you: who inspire you and want to learn from you. Our state-of-the-art facilities are there to realize your vision. What you do at TNO matters: impact makes the difference. Because with every innovation you contribute to tomorrow's world. Read more about TNO as an employer.

At TNO we encourage an inclusive work environment, where you can be yourself. Whatever your story and whatever unique qualities you bring to the table. It is by combining our unique strengths and perspectives that we are able to develop innovations that make a real difference in society. Want to know more? Read what steps we are taking in the area of diversity and inclusion.
The selection process
Please apply before the 14th of October, 2022. The selection process comprises two interview rounds. In a final meeting we will discuss the terms of employment and your tailored benefits package. We aim to finalize the entire process within four weeks.

The selection process may include an online assessment and a reference check.
Has this job opening sparked your interest?
Then we'd like to hear from you! Please contact us for more information about the job or the selection process. To apply, please upload your CV and covering letter using the 'apply now' button.
More information about this vacancy?
"My favourite candidates are the ones who ask the most interesting questions". As an experienced corporate recruiter, Heleen Stork does most of the asking during a job interview. But when a candidate asks the right questions to her, Heleen knows she's caught a good one.