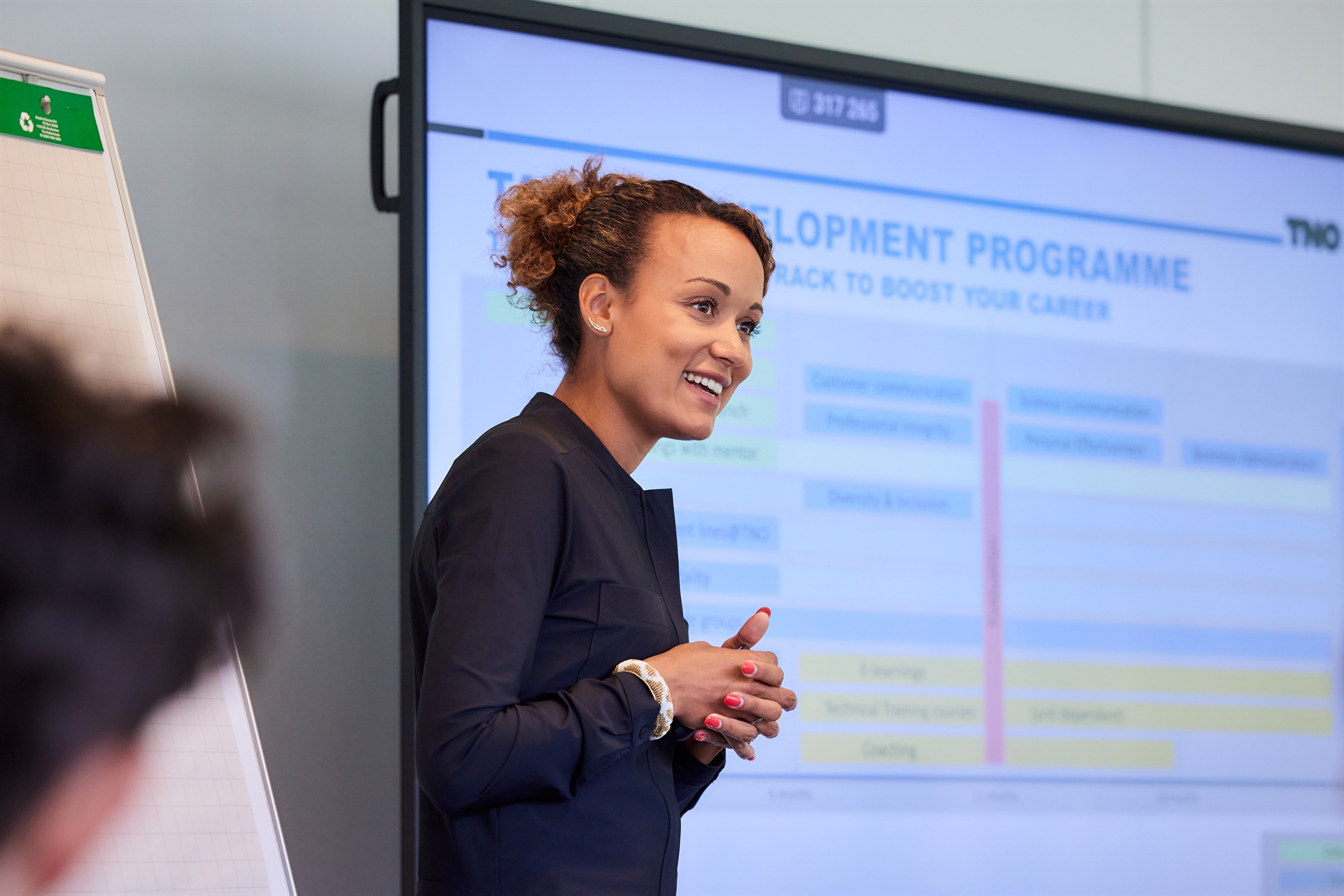 Internship | Evaluating photoplethysmography signals through morphological analysis
About this position
At Holst Centre, an Open Innovation research center founded by TNO and IMEC, it's all about creating technology that adds to the quality of life. We believe that flexible and wireless electronics can contribute significantly to solving the word's challenges. Holst Centre is a world recognized leader in printed electronics, wireless communication and medical wearable devices. We develop wearable optical sensor arrays by integrating organic photodiodes (OPD) with light sources and readout electronics into a thin, lightweight and flexible form factor.
What will be your role?
We develop wearable optical sensor arrays by integrating organic photodiodes (OPD) with light sources and readout electronics into a thin, lightweight and flexible form factor. The wavelength absorption range of the OPD can be adjusted by chemical design. Usually a wavelength in the near-infrared (NIR) range is preferred in biomedical applications related to the cardiovascular system due to its higher penetration depth into the human tissue.
Our current R&D is focusses on photoplethysmography (PPG) by recording optical signals from the illumination of the human tissue and mapping of biomarkers. Morphological features from the PPG signal can be translated into parameters of interest such as heart rate, respiratory rate, local oxygen saturation (SpO2), perfusion, cardiac output, etc.
Working in an interdisciplinary team of engineers and scientist (electrical engineering, material science, biomedical photonics) the student will be responsible to measure and analyze PPG signal using Holst Centre's wearable optical sensor arrays and an existing software platform. The challenges reside firstly in extracting morphological features from the signals and secondly in linking them to existing physical conditions of individuals, in particular with an interest in cardiovascular diseases (CVDs).

This student project will be an internship and/or master thesis with a duration of at least 6 up to 9 months.

The goal of the project will be to:
Basic understanding of biomedical optics and of propagation of the light in the human tissue.

Measure PPG signals with Holst Centre's Wearable Optical Sensor Arrays at multiple locations of the body from multiple individuals under different physical activity and optimize measurement procedure.

Develop a software framework for extracting morphological features of the PPG signals and linking these to various physical parameters of the individual.

Additionally evaluate the performances of the sensor arrays and run comparative tests between different OPDs and light sources.

Validate the created software framework and the sensor arrays under different physiological conditions.
What we expect from you
As a team member your tasks will be:
Knowledge acquisition through literature survey, discussion with other team members, and internal seminars/colloquiums.

Data acquisition through measurements.

Performing sensor arrays characterization based on the collected data.

Analysis and presentation of experimental data.

Documentation of results in a technical report or scientific publication.

Presentation of results in internal seminars/colloquiums.

Your Profile:
Master from materials science, electrical engineering, computer science, physics, optics or related with both theoretical and experimental skills.

Knowledge in signal processing, filtering, calibration, data analysis using MATLAB/Python or other platforms.

You have good communication skills in English.

Independent but also a team player.

Affinity for biomedical photonics.

Affinity for measurements in human subjects.

Analytical skills – ability to make analysis of complex situation and make a plan forward.
What you'll get in return
You want to work on the precursor of your career; a work placement gives you an opportunity to take a good look at your prospective future employer. TNO goes a step further. It's not just looking that interests us; you and your knowledge are essential to our innovation. That's why we attach a great deal of value to your personal and professional development. You will, of course, be properly supervised during your work placement and be given the scope for you to get the best out of yourself. Naturally, we provide suitable work placement compensation.
TNO as an employer
At TNO, we innovate for a healthier, safer and more sustainable life. And for a strong economy. Since 1932, we have been making knowledge and technology available for the common good. We find each other in wonder and ingenuity. We are driven to push boundaries. There is all the space and support for your talent and ambition. You work with people who will challenge you: who inspire you and want to learn from you. Our state-of-the-art facilities are there to realize your vision. What you do at TNO matters: impact makes the difference. Because with every innovation you contribute to tomorrow's world. Read more about TNO as an employer.

At TNO we encourage an inclusive work environment, where you can be yourself. Whatever your story and whatever unique qualities you bring to the table. It is by combining our unique strengths and perspectives that we are able to develop innovations that make a real difference in society. Want to know more? Read what steps we are taking in the area of diversity and inclusion.
The selection process
After the first CV selection, the application process will be conducted by the concerning department. TNO will provide a suitable internship agreement. If you have any questions about this vacancy, you can contact the contact person mentioned below.

Due to Covid-19 and the consequent uncertainties and restrictions, students who are not residing in the Netherlands may currently not be able to start an internship or graduation project at TNO.
Has this job opening sparked your interest?
Then we'd like to hear from you! Please contact us for more information about the job or the selection process. To apply, please upload your CV and covering letter using the 'apply now' button.
More information about this vacancy?
Anne-Maartje den Uijl-Meijman

"Technology – to me it's something magical!". For recruiter Anne-Maartje den Uijl, TNO is a fantastic place to work. Hectic. A tad idealistic. Full of wonderful ideas and technologies. And with inspiring colleagues to work with.

Jeroen van den Brand received his M.Sc. (2000) and Ph.D (2004) degree in Materials Science and Engineering from Delft University of Technology in the Netherlands. From 2004 until 2007 he worked at FujiFilm in Tilburg, the Netherlands on the development and roll-to-roll manufacturing of offset printing plates. In 2007 he started at Holst Centre as a Researcher where over the years he had various roles. Since 2018, Jeroen is Department Head of the Hybrid Printed Electronics department. Next to this, Jeroen has a guest professorship at the University of Gent, Belgium on the topic of Printed Electronics.