Solar panels on and along the road
Installing solar panels in and around the road surface allows for the large-scale generation of solar energy without the need for additional space. This gives existing surfaces such as roads, roadsides, noise barriers, crash barriers, and bicycle paths a new function as a source of renewable energy.
Solar panels in noise barriers
For a long time, it was expensive to install solar cells in noise barriers and it yielded relatively little. We have now created a design that works optimally as a sound-damping barrier and energy source. The world's first of this design is Solar Highways.
Solar Highways
Solar Highways is a noise barrier along the motorway measuring 400 metres long and 5 metres high. It incorporates 1,600 square metres of solar cells on both sides (bifacial PV), which convert sunlight into electricity. We developed this on behalf of and together with Rijkswaterstaat. Heijmans Infra built the barrier.
Collaboration with industry
The Solar Highways project is an example of the successful cooperation between government, knowledge institutions, and industry. We developed the prototype solar panels in the barrier and connected research to practice.
New method for collecting sunlight
This project also used the method in which sunlight is captured at the back of solar cells and is converted into electricity. Combined with vertical placement, this opens up many new possibilities. Not only for noise barriers but also for solar panels in combination with crop cultivation or vegetation. Because the panels take up very little space in this position, other activities remain possible.
Noise barriers along the tracks
In addition to roadside noise barriers, we are also testing solar panels on noise barriers along railway tracks. We are working with ProRail, which has 500 to 700 kilometres of noise barrier available. This could all potentially be used for renewable energy generation.
Solar panels in cycle paths
Solar energy generation in cycle paths is already being implemented. We tested solar panels in cycle paths with partners in the Solaroad project as early as 10 years ago. After the successful test and further innovations, the longest solar bicycle path in the world opened in Maartensdijk in July 2021.
Solar cells in the road surface
The Dutch road network is about 140 thousand kilometres long. Much of it is suitable for solar cell technology. One third of our road network can produce enough energy for 9 million electric cars. Road authorities currently want to gain experience with management, maintenance, and, in the future, tendering of solar road surfaces.
The technical challenge
The roads are heavily used, and robust material is needed to use them for the generation of solar energy. After the successful application of solar cells in bicycle paths, solar cells are now being developed for motorways. Continued development of existing technology aimed at heavy traffic is needed.
Rolling Solar
In the Rolling Solar project, two stretches of road surface are fitted with solar cells. One with traditional crystalline silicon technology and the second based on thin film (CIGS). At the Brightlands Chemelot Campus, the project team has started the construction of a SolaRoad surface based on crystalline silicon solar cells. They are now testing for temperature profiles, electricity production, and robustness.
Thin-film solar cells
A second pilot with a section of road with thin-film solar cells is also underway. These solar cells are easier and cheaper to integrate into new prefab and existing road surfaces than traditional technology. The thin-film road sections were installed in August 2021 and are now being tested. The first results of these tests are expected in 2022.
Solar panels on the crash barrier
The Netherlands has about 7,500 kilometres of crash barrier, which can be used to generate a lot of solar energy, via flexible solar foil on crash barriers (see image). We researched this together with the Province of North-Holland and various partners. The test setup on 72 metres of dual crash barriers was run along the N194 near Heerhugowaard for a year. The design is the first of its kind worldwide. The trial was completed in 2020 and the setup continued to function well in various weather conditions. Costs now need to come down further to make it profitable and continued development of components is needed.
Contact us
Corry de Keizer

Functie:

Program coordinator

Maarten Dörenkämper

Function not known
Get inspired
11 resultaten, getoond 1 t/m 5
PVinMotion 2023
PVinMotion 2023 grants an opportunity to share your newest discoveries and findings on vehicle-integrated photovoltaics. Take part in this unique scientific conference. Join TNO and industry at the Conference & Exhibition on Solutions for Vehicle Integration.
Startdatum

:

-

Locatie

:

1931 Congress Center in 's-Hertogenbosch & Online
Favourable business case for solar heat in homes
Solar heat can make an important contribution to increasing the sustainability of our heat supply. Photovoltaic-thermic (PVT) systems on the roof can, in combination with a heat pump, supply homes with heat and hot water. This would make natural gas redundant, thereby decreasing carbon emissions. There are plenty of options, but what about the cost-benefit analysis?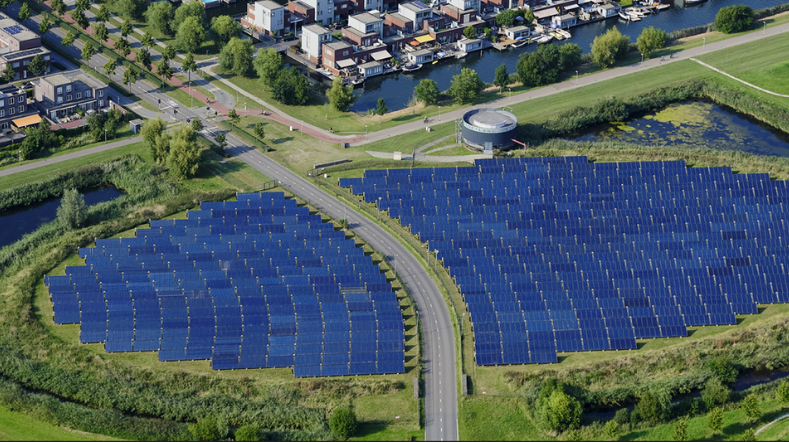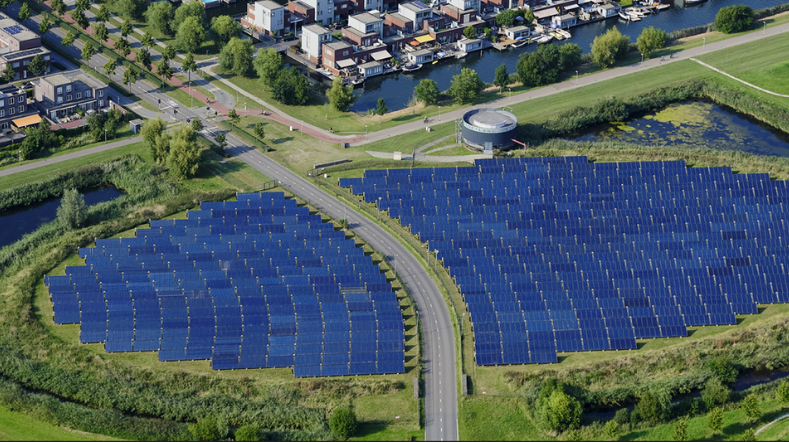 Solar energy
The Solar energy expertise group develops technology for solar panels, including bifacial solar modules and silicon solar cell technology.
Smart window with large energy savings potential shows promising results during first pilot field test
A 'smart window' developed by TNO and partners in the Interreg project Sunovate, performs successfully in real world conditions according to preliminary pilot results. The window is designed to automatically switch between blocking heat from the sun and letting it pass. It is optimized to reduce energy consumption in moderate climates with cold winters and warm summers, such as in the Netherlands.


Solar panels on windows, façades, and roofs
Check out the latest developments for installing solar panels on façades and roofs. And discover the possibilities for solar panels in windows. Read more.