Bright View Energy: solar energy from windows
In cooperation with
Solliance
Solar energy can no longer be generated by rooftop solar panels alone. Facades and roads can also be used with the help of special materials. The glass commonly used on buildings was a stumbling block. Our experts, together with partners within Solliance, have now found a solution to this problem. The intended spin-off, Bright View Energy, will bring the new technology to market.
Solliance
Solliance is specialised in thin-film solar cell technology. They develop applications to incorporate these solar cells into as many materials as possible to generate energy. Solliance is a collaboration between TNO and imec; Forschungszentrum Jülich in Germany; the Eindhoven, Delft, and Twente Universities of Technology; the University of Hasselt in Belgium; the University of Groningen; and companies such as VDL, DSM, STS, Panasonic, and Shell.
Energy with a view
Because large buildings increasingly have glass facades, there is much to be gained here. The problem is that visibility through thin-film glass is often poorer. In Solliance's solution, the glass produces energy while remaining transparent.
The technology that has now been developed has resulted in a thin film that is virtually invisible between layers of glass and generates electricity from solar energy very cost effectively. The material is thin, weighs almost nothing, and can be made in any shape, size, and degree of transparency. It is, therefore, easy to use in curved glass facades without affecting the appearance of the building. Thin film is also easy to manufacture and has a very low carbon footprint.
Further perfecting
The effect of the product has been demonstrated on a small surface area. In the coming period, our experts will work with a partner to build a larger-scale demonstrator. They will also further perfect the product together with industrial parties in the value chain (manufacturers of glass, film, construction, energy). Bright View Energy provides the technology to make the film transparent. The integration of film into glass offers great opportunities for new business activity in the Netherlands.
Interested?
We are already in contact with companies within the Netherlands and abroad. However, we also welcome other parties who wish to play a role in the further development of this innovative product. Are you interested? Let us know!
Get inspired
14 resultaten, getoond 1 t/m 5
Four terminal perovskite-silicon PV tandem devices hit 30% efficiency
TNO, TU Eindhoven, imec and TU Delft, partners in Solliance, joined forces to further push the conversion efficiency of tandem solar cells to beyond the limits of today's commercial photovoltaic (PV) modules.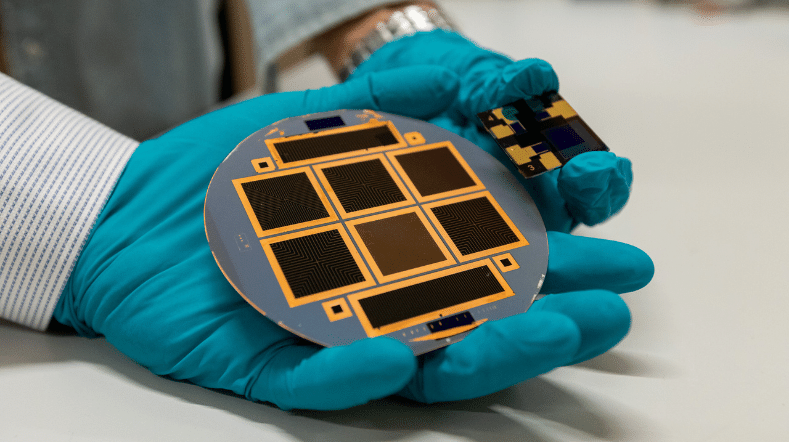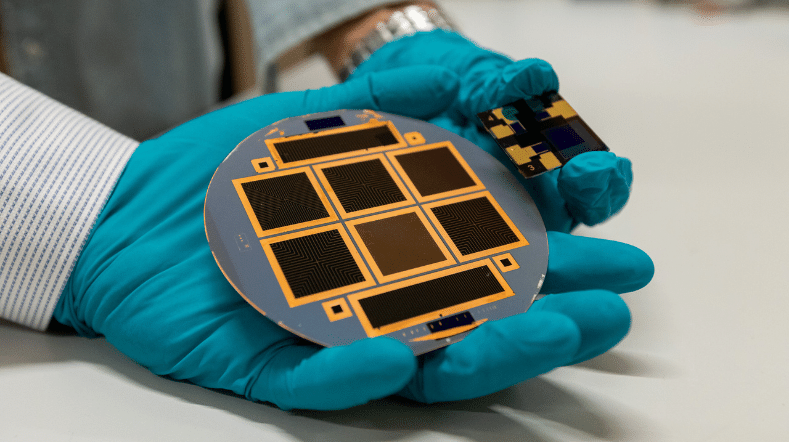 8th World Conference on Photovoltaic Energy Conversion
Join our TNO experts at the 8th World Conference on Photovoltaic Energy Conversion. The conference offers a unique opportunity to meet and exchange with experts from all PV sectors and all regions of the world.
Putting Europe back in the lead in solar panel production
Most solar panels come from China. Time to bring the solar panel production back to Europe. With smart solutions from TNO.


Materials solutions
Materials Solutions is expert in developing innovative nanomaterials, nanostructured coatings, and polymeric nanocomposites. Read about what we do.
Solar energy
The Solar energy expertise group develops technology for solar panels, including bifacial solar modules and silicon solar cell technology.