Transbiometrics: recognising veins beneath the skin
We're increasingly using our fingerprint, for example to unlock a mobile phone. A new technology recognises not your fingerprint but the pattern of veins beneath your skin. The vein pattern is unique to each person, which offers a huge range of possibilities.
A fingerprint is the standard in biometric recognition. But because we leave fingerprints everywhere, it's also the biometric feature that's easiest to duplicate. Veins beneath the skin that are only visible in near-infrared light provide additional protection for biometric identification.
Further technological development
It all started as a collaborative venture with Philips. The aim was to develop new imaging technology for X-ray equipment. We used the same underlying technology for an optical fingerprint scanner, which we continued to work on together with the Belgian research institute IMEC. This technology has now been developed to such an extent that it is even possible to detect the patterns of veins in a finger or hand. A prototype of the scanner won the 'Best Prototype Award' in 2019 at the Society for Information Display (SID) Week, the world's largest display conference.
New possibilities for biometric recognition
The newly developed sensor can be integrated perfectly into the screens of phones or tablets and takes the security of these devices to a much higher level. But much more can be done. The technology enables detection on large surfaces at very high resolutions. In this way, you can scan a whole hand – including all the fingers. Logical applications include access to buildings and to individual rooms within them, customs checks, operating a cash dispenser, paying for public transport, or even unlocking a car.
Vein pattern recognition
The optical sensor combines thin-film technologies, such as organic photodiodes (OPD) and oxide transistors (TFT). The very high resolution and dynamic range ensure high sensitivity even in low light conditions. A sensor that recognises patterns of veins beneath the skin represents the latest stage in the technology, which has been developed based on sensitivity to near-infrared wavelengths. This creates a perfect interplay of absorbed and reflected light under the skin.
Growth market
Biometric recognition is a growing market worldwide, mainly serving national and regional governments, judicial authorities, the police, and customs authorities. Fingerprint-based systems can be replaced by more advanced – and more secure – vein-pattern recognition.
Interested?
We're keen to talk to parties that would like to invest in this unique technology. And with companies that want to help develop it into market-ready applications. Are you interested? Get in touch and reach out to Rolph Segers.
Get inspired
563 resultaten, getoond 1 t/m 5
Educating AI
You can read about how AI is educated in Chapter 1. How can we make clear to AI which goals we want to pursue as humans? Andhow can we ensure intelligent systems will always function in service of society?


Innovation with AI
What does that world look like in concrete terms? Using numerous examples, TNO has created a prognosis for the future in Chapter 2. Regarding construction, for example, in which AI will be used to check the quality, safety, and energy efficiency of buildings before they are actually built. Or healthcare, where robots will partly take over caregivers' tasks and AI will be able to autonomously develop medicines.


Innovating with innovation AI
How AI will change research itself is explained in Chapter 3. For example, what role will AI be permitted to play in knowledge sharing? And what will happen when we make machines work with insurmountably large data sets?


David Deutsch on the development and application of AI
Peter Werkhoven, chief scientific officer at TNO, joins physicist, Oxford professor, and pioneer in the field of quantum computing, David Deutsch, for a virtual discussion. Deutsch set out his vision in 1997 in the book, The Fabric of Reality. Together, they talk about the significance of quantum computing for the development and application of AI. Will AI ever be able to generate 'explained knowledge' or learn about ethics from humans?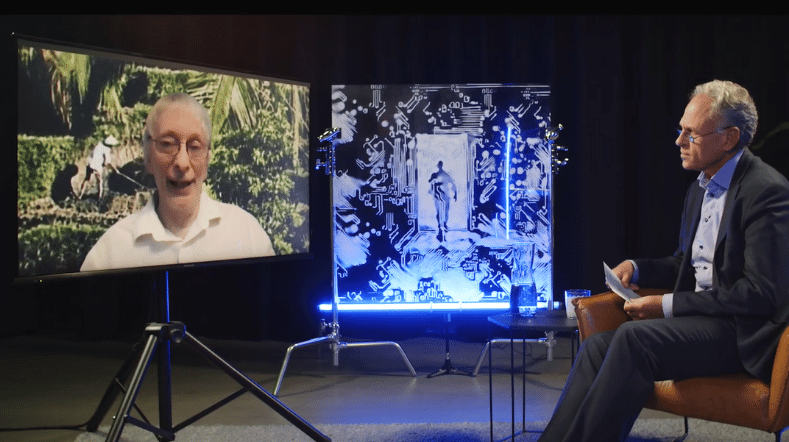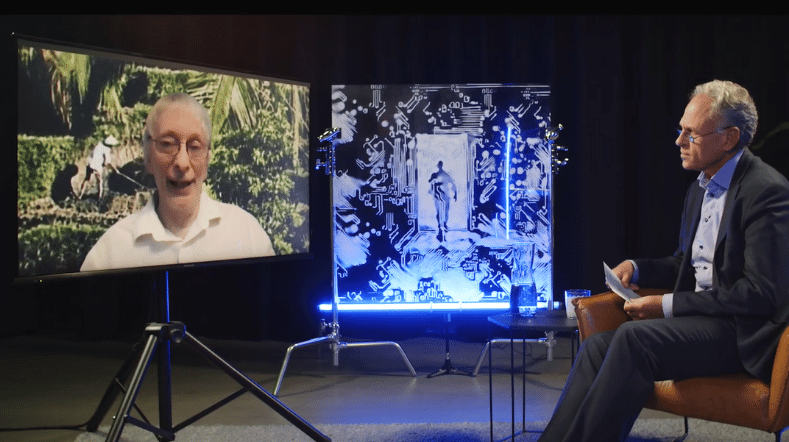 Rob de Wijk on the rise of AI in geopolitical context
Anne Fleur van Veenstra, director of science at TNO's SA&P unit, interviews Rob de Wijk, emeritus professor of international relations in Leiden and founder of The Hague Centre for Strategic Studies. Rob is also a much sought-after expert who appears on radio and television programmes. What does the rise of AI mean geopolitically and in armed conflicts?