Unique treatment method helps veterans get rid of PTSD quickly
In cooperation with
ARQ Centrum '45
About ten per cent of Dutch veterans develop a post-traumatic stress disorder within ten years of deployment on duty and 30 to 50 per cent do not recover despite intensive care. Research shows that veterans benefit only to a very limited extent from the current psychotherapies. This underlines the need to develop and implement new treatment options for this group. TNO and the University of Amsterdam have further developed the Memrec method for treating post-traumatic stress in veterans, and with success.
MILITARY AND NON-MILITARY
Even in non-military cases, existing treatments have limited success and Memrec can offer a solution. In fact, up to 60% of people suffering from an anxiety disorder experience a recurrence of symptoms. A common explanation for the recurrence of anxiety is that previously learned fears cannot be erased: they are said to be engraved on the memory forever.
EXCESSIVE FEAR DISAPPEARS
So now there is every reason for optimism. After years of scientific research, a new intervention strategy for the treatment of irrational fears has been developed by the University of Amsterdam. The Memrec method allows the existing fear memory to be modified so that excessive fear disappears completely.
The Memrec method is an attractive option for two reasons: the confrontation with the fear is short, and in more than eighty percent of cases, the unreal fear actually disappears after one or two treatment sessions. All kinds of fears have been successfully treated, from phobias and panic disorder to post-traumatic stress. Professor of clinical psychology Merel Kindt from the UvA has now set up a clinic where she treats people with fears and phobias.
SUCCESSFUL PILOT
In cooperation with ARQ Centrum '45, TNO conducted a pilot study among eight traumatised veterans. After one session, the majority of participants appeared to be partially or completely freed from their traumas. This is a startling result, because the experience of treating PTSD in our country and elsewhere is often very protracted and by no means always successful.
FAST, AFFORDABLE AND EFFECTIVE
A follow-up study with more candidates should provide a solid scientific basis for the method. Consultations are also needed with stakeholders such as the Ministry of Defence, the Ministry of Health, Welfare and Sport and insurers. What is clear is that this is a method that has proven to be fast, affordable, effective and applicable all over the world.
Are you interested in this pilot? Let us know and reach out to Kelly Ackermans.
Get inspired
563 resultaten, getoond 1 t/m 5
Educating AI
You can read about how AI is educated in Chapter 1. How can we make clear to AI which goals we want to pursue as humans? Andhow can we ensure intelligent systems will always function in service of society?


Innovation with AI
What does that world look like in concrete terms? Using numerous examples, TNO has created a prognosis for the future in Chapter 2. Regarding construction, for example, in which AI will be used to check the quality, safety, and energy efficiency of buildings before they are actually built. Or healthcare, where robots will partly take over caregivers' tasks and AI will be able to autonomously develop medicines.


Innovating with innovation AI
How AI will change research itself is explained in Chapter 3. For example, what role will AI be permitted to play in knowledge sharing? And what will happen when we make machines work with insurmountably large data sets?


David Deutsch on the development and application of AI
Peter Werkhoven, chief scientific officer at TNO, joins physicist, Oxford professor, and pioneer in the field of quantum computing, David Deutsch, for a virtual discussion. Deutsch set out his vision in 1997 in the book, The Fabric of Reality. Together, they talk about the significance of quantum computing for the development and application of AI. Will AI ever be able to generate 'explained knowledge' or learn about ethics from humans?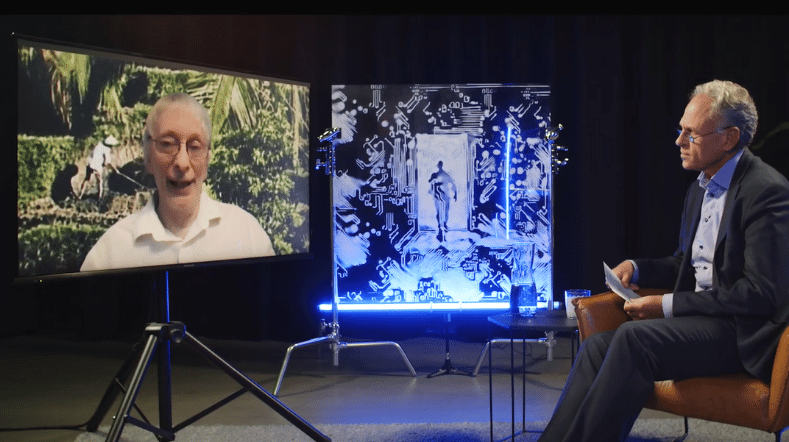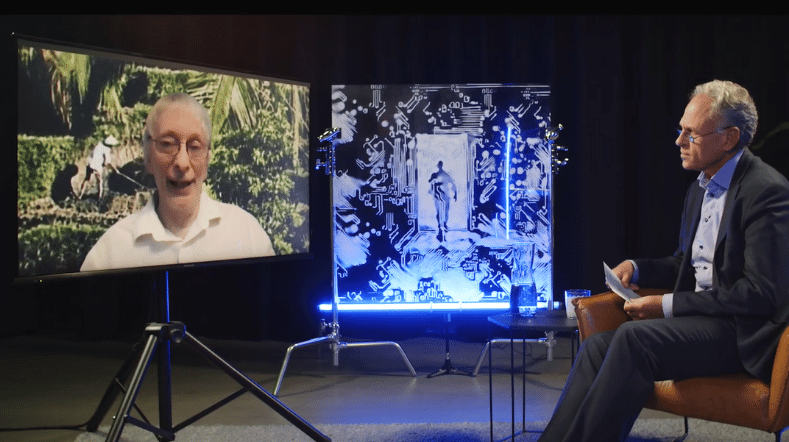 Rob de Wijk on the rise of AI in geopolitical context
Anne Fleur van Veenstra, director of science at TNO's SA&P unit, interviews Rob de Wijk, emeritus professor of international relations in Leiden and founder of The Hague Centre for Strategic Studies. Rob is also a much sought-after expert who appears on radio and television programmes. What does the rise of AI mean geopolitically and in armed conflicts?