Rijswijk research centre for geothermal energy can continue to make important contribution to energy transition
With the recent signing of contracts to extend their commitment until 2024, the initiators of the 'Rijswijk Centre for Sustainable Geo-Energy' (RCSG) have once again underlined the importance of the centre.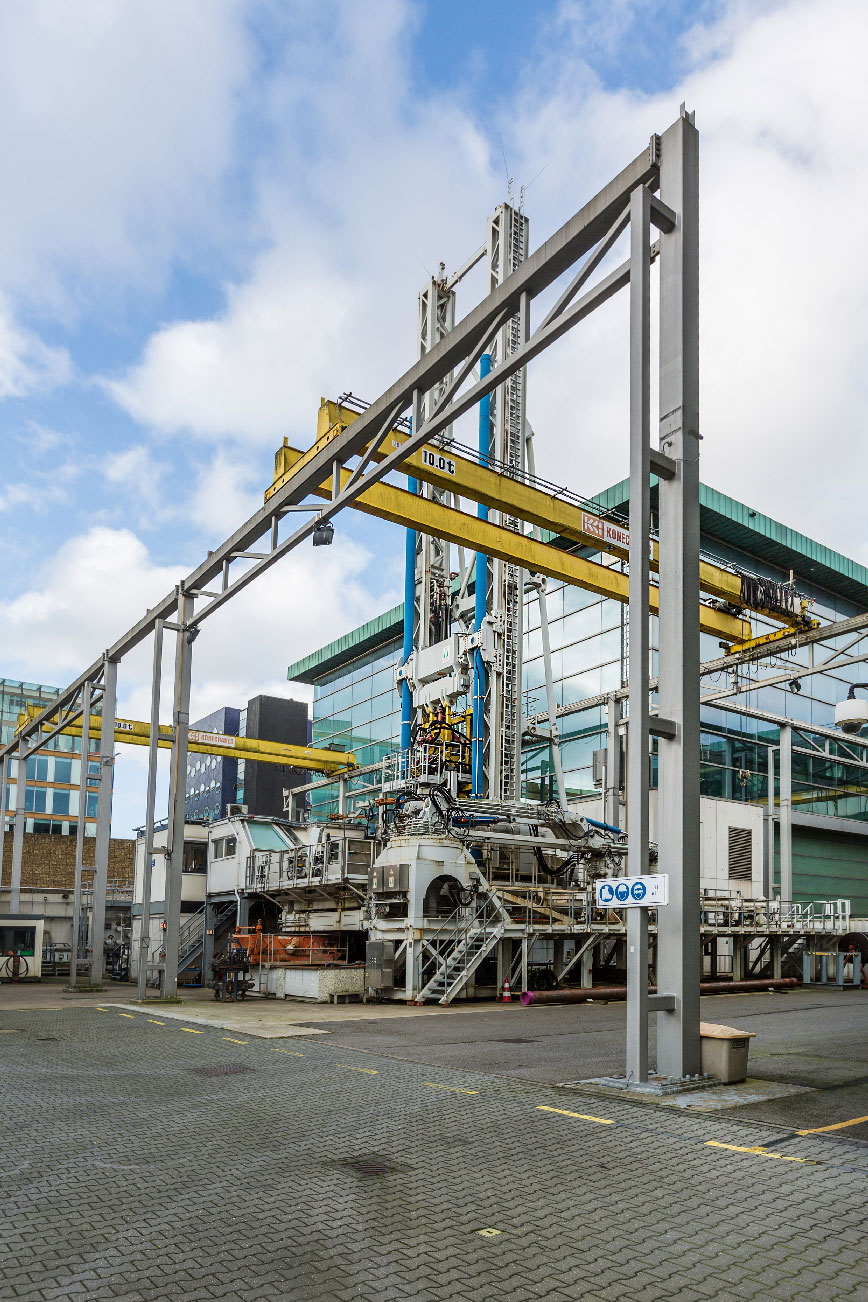 Importance of geothermal energy
Geothermal energy can play a substantial role in the energy transition. As a source of sustainable heat, it can be used to heat houses and buildings sustainably. Geothermal heat is expected to be able to meet a quarter of the Netherlands' heat demand by 2050. The Ministry of Economic Affairs and Climate Change, Energie Beheer Nederland, the Province of South Holland, the Municipality of Rijswijk and TNO have established the RCSG to accelerate the development of geothermal heat.
From lab to practice
The RCSG was officially opened on 5 March 2020 and offers companies active in the field of geothermal energy the opportunity to make use of the advanced laboratory. The centre has 20 installations covering the entire spectrum of underground drilling. All the facilities are present to test and experiment with new drilling techniques and materials under high pressure and temperature conditions, comparable to those in the Dutch subsurface. In fact, almost all the conditions in the Dutch subsurface can be simulated.
Unique in the world
There are only a few such centres in the world. The RCSG offers companies access to modern facilities that they would otherwise not be able to use, or would have difficulty in using, due to the high investments involved in this type of research. The extension of the commitment will enable the centre to continue to grow, and to provide even better facilities for companies wishing to experiment with new drilling techniques and materials. The RCSG will enable companies and knowledge institutes to work closely together to develop new technology and take major steps in the transition to a sustainable energy system.
Contact us
Frank van Bergen

Functie:

Program coordinator