Microfluidics for high performance thermal management
Reliable high-density, high-performance, and for some applications, high-power microelectronics with an incredibly powerful, integrated cooling capacity. TNO's High Performance Thermal Management Technology is making it possible.
Whether regarding power electronics in electric vehicles, server boards in data center racks, or 5G/6G antenna base stations, microelectronics manufacturers and suppliers are constantly challenged to improve the performance of their products. Electric-vehicle owners want longer ranges and shorter charging times, while data centers are always on the lookout for installations that will take up less valuable floor space and use less power and water. Developers of antenna base stations seek sustainable, lightning-fast communication in ever-smaller, more efficient and maintenance free telecom infrastructures.
Hundreds of times more capacity through integrated device cooling
An important way to improve the performance of microelectronics, as well as the packages into which they are integrated, is structure size reduction, which increases the energy density of the device. Doing so requires the most efficient cooling possible. This can be through upscaling or downscaling, but usually, both go hand in hand: performance is upscaled while weight and size are downscaled, also regarding cooling.
TNO's High Performance Thermal Management Technology is the solution to this twofold challenge. The technology offers hundreds of times more cooling capacity than conventional applications while being integrated, on a small scale, close or into the microelectronics themselves. This results in using much less space and being positioned directly on top of the heat source.
Technology for active thermal management
TNO has developed and patented the disruptive microfluidic, two-phase cooling technology, which features:
An ultrathin cooling body, wafer level (100µm), PCB level (1 mm+)

An extremely high (500x higher) heat-transfer coefficient (>>100 watt/cm2)

An extremely low (500x lower) flow rate

A cooling body that can be bonded on (silicon) wafers/chips

Manufacturing made possible by a range of cost-efficient techniques
The liquid cooling technology can be applied in numerous fields – from data centers, electric vehicles and LEDS to active thermal management of Fuel Cells.
The MicroFluidic structure can also function as evaporator or boiler unit for waste heat recovery systems applied on heavy duty internal combustion engines of trucks, busses, generators and ships. TNO's paper on this topic can be downloaded in the bottom of this page.
TNO also offers an extended abstract for the ASDAM conference 2022 on the topic of Waste Heat Recovery Systems. Interested in our extended abstract for the ASDAM conference 2022? This can also be downloaded at the bottom of this page.
Improving data center efficiency
One of the application areas of this new technology is in microelectronics integrated into the server boards mounted in data center server racks, contributing to an overall increase of data center efficiency.
TNO's direct-to-chip or in-chip active two-phase liquid cooling technology enables:
(Hyperscale) data centers with powerful server cards with GPUs and CPUs reaching thermal design powers (TDP) in excess of 400 watts/cm2 and higher

Supercomputers/high-performance computing (HPC) not limited by excessive GPU/CPU temperatures

Efficient artificial-intelligence (AI) infrastructures

Up to ten times less cooling fluid consumption as compared to current data center cooling technology

High quality waste energy, for example waste cooling fluid at 80 degrees Celsius that can be applied to heat nearby offices and/ or homes reducing global energy consumption and possibly increase the acceptance for local governments and residents for new data center buildings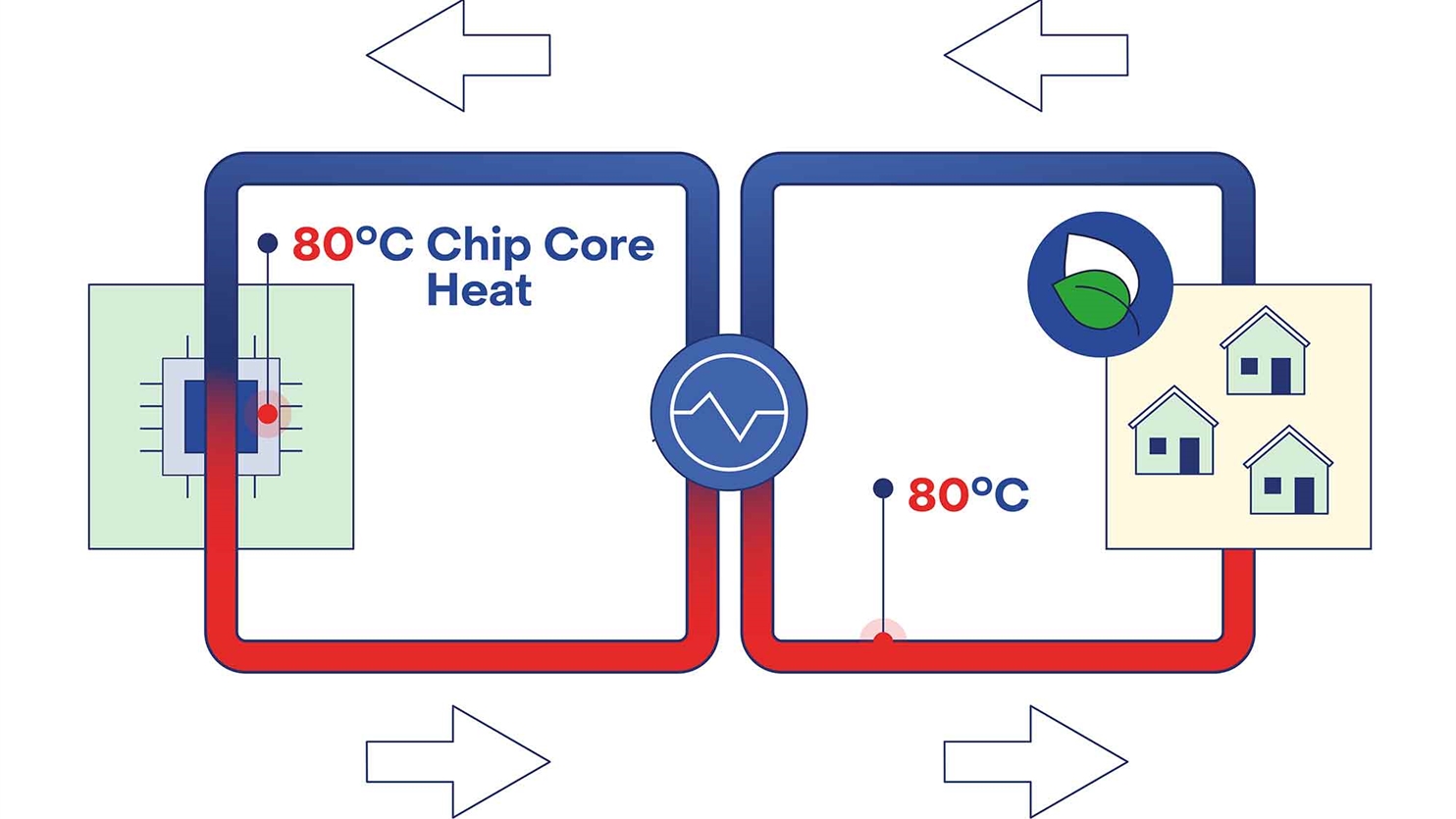 Cooling application in electric vehicles (EV's)
A second application area concerns the power electronics integrated into electric cars, so-called EV power electronics. These include inverters, on-board chargers (OBC), electric motors, battery packs and battery cells/stacks.
TNO's microfluidic, two-phase cooling technology enables a higher range and shorter charging time by means of:
In-situ, small-scale inverter cooling

Microchannel-cooled electric motors

Small-scale, highly efficient, built-in charging systems

Lightweight battery pack systems with optimal direct to battery or in battery cooling characteristics

Integration options for all cooling circuits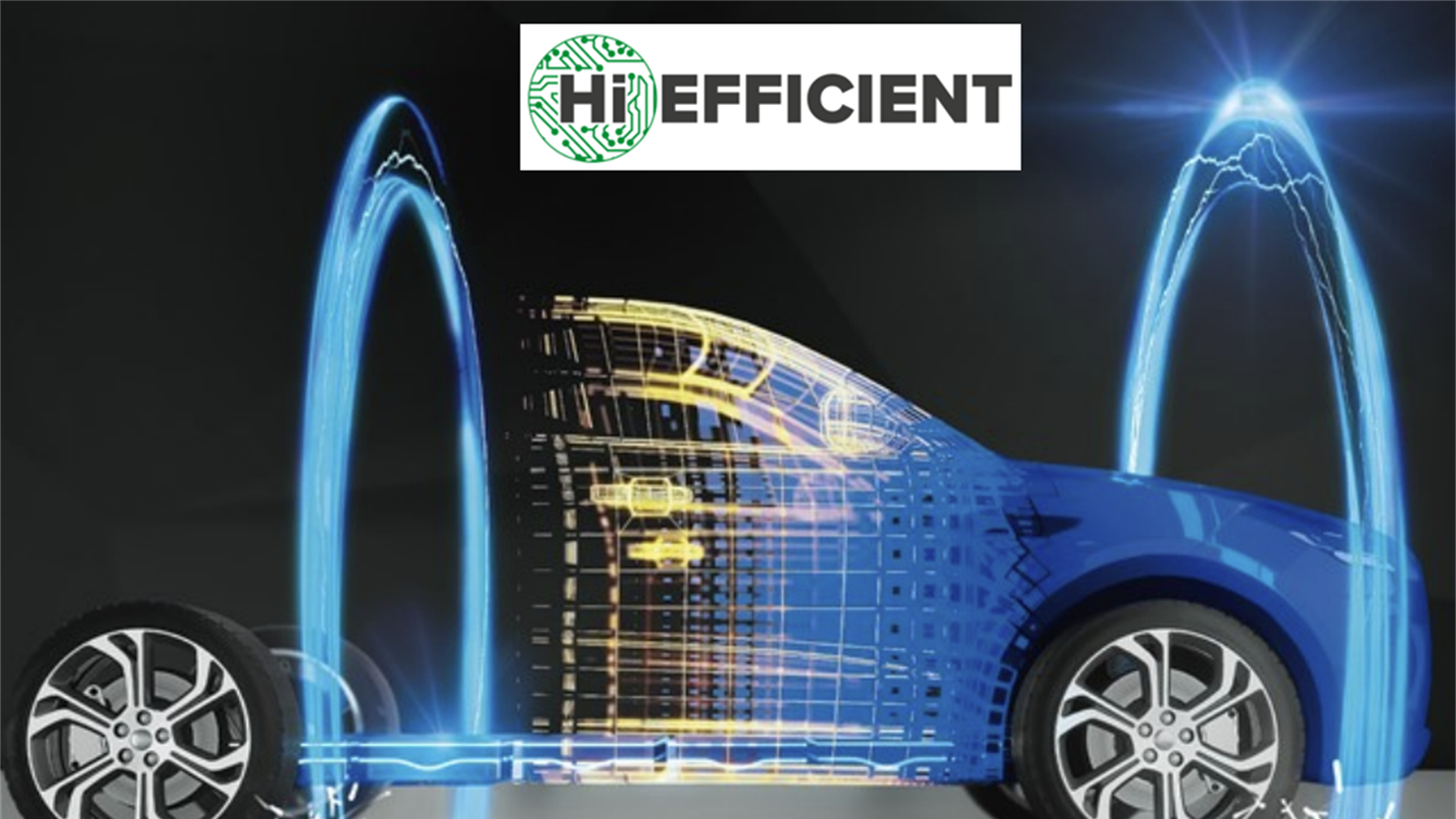 Application in high density microelectronics
A third application area is that of high-density, high-complexity, and in some applications, high-power microelectronics on interconnected printed circuit boards (High density PCBs). TNO's microfluidic, two-phase cooling technology enables:
In-package (PCB-level) microfluidic cooling

Double-sided microfluidic device cooling within packages

Hotspot prevention of devices at high temperatures
Cooling application in 5G/6G antenna base stations
Manufacturers of antenna base stations are faced with an ever-increasing need for cooling, as the microelectronics density and complexity in antenna modules continues to increase. At present, passive cooling is typically used via air cooling fins on the antenna chip array. Microfluidic, two-phase cooling technology is making active antenna integrated cooling an option by using a closed-loop, two-phase solution which also increases the overall performance.
Thanks to greatly improved cooling, manufacturers can build more compact antenna base stations, which are easier to install and are less visually polluting of urban and natural landscapes. Their compactness also opens up new integration possibilities, in lampposts, for example.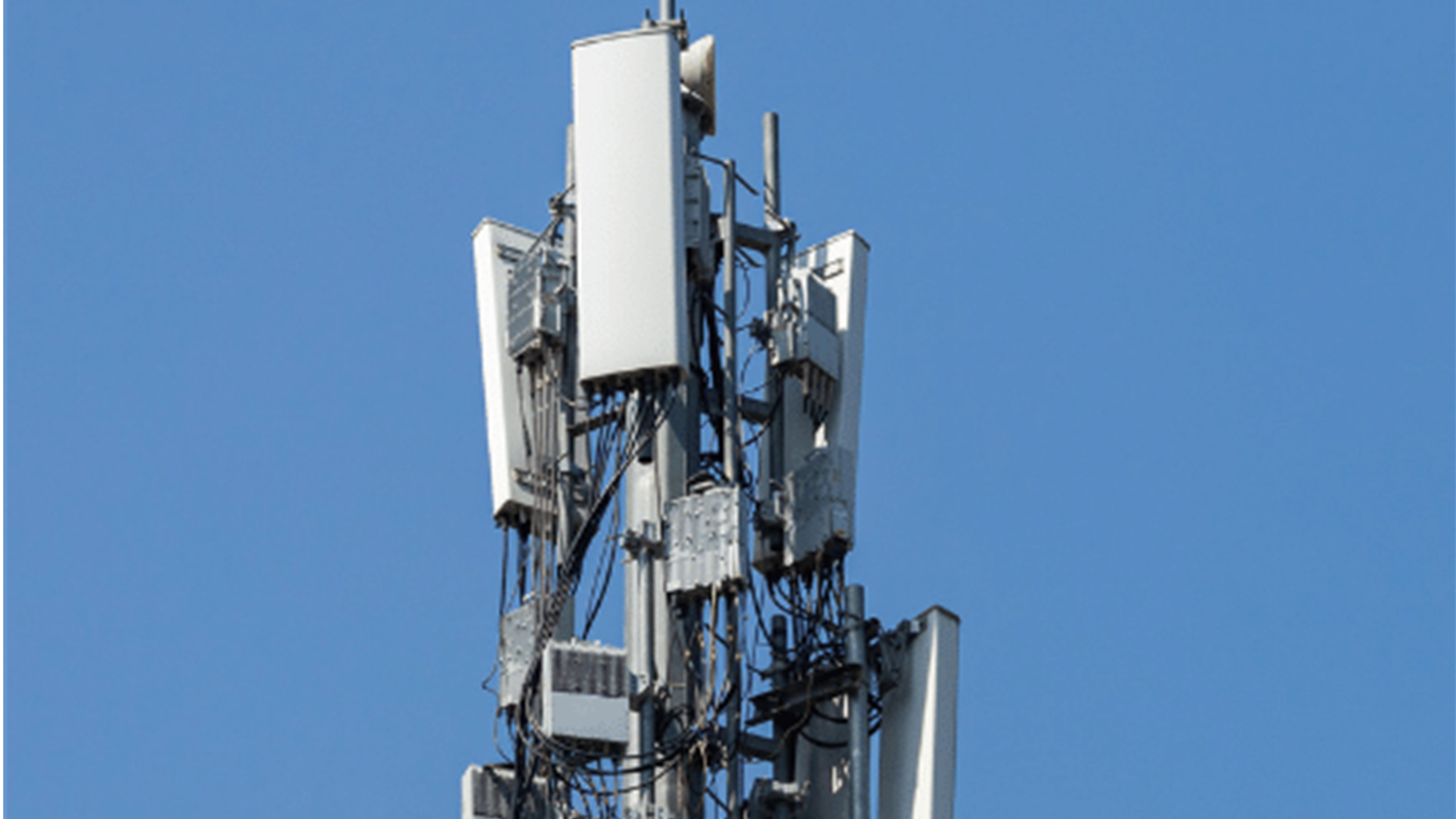 What can TNO offer?
Ultimate thermal fluidic design for demanding applications

Employing advanced modelling & thermal/ flow experience

Development of ultimate manufacturing method (AM / Conventional)

Validation of the concept by lab experiments & Execution runs

Support to your R&D team (system engineering, control engineering, process intensification) for complex projects

IP license for your field of use
Would you like to know more or get involved?
Are you active in the telecom, semiconductor, automotive, or another industry faced with cooling challenges? Would you like to know more about TNO's High Performance Thermal Management Technology and find out what value it has for you? Get in touch with Patrique Boerboom.
HiEFFICIENT project overview
Waste heat recovery orc system paper
Micro chip cooling for data centers
Extended abstract Asdam Conference October 2022
Contact us
Patrique Boerboom

Functie:

Business Development Manager

Cor Rops

Functie:

Senior Scientist Thermal and Fluidic Engineering

Cor Rops graduated his studies Applied Physics in 1998 cum laude at the research group Fluid Mechanics at the TuDelft and started working for TNO early 1999. In 2004 he started in close collaboration with the TuDelft his PhD project on two phase flow and boiling at small structures, which he successfully finished in 2009. From this research he developed a method to realise stable flow boiling within microfluidic devices. After introduction in the high-tech industry, this method is now successfully applied in chip cooling for antenna arrays and power electronics for test equipment for electrical vehicles. Currently, other application areas are explored as well such as the data centre market and fuel cell industry.
Get inspired
Contamination control for semiconductor equipment
TNO is a leader in contamination control, both for immersion lithography tools and for recent innovations in EUV lithography.