An internship in which you can make your mark on our time
You're still following lectures, doing research, and writing papers – and now you'd like to find out how best to apply all that knowledge and expertise in the workplace. As an intern at TNO, you'll get the opportunity to make your mark on our time by working on major societal challenges. TNO is all about applied research, enabling you to put the knowledge you gained during your studies to its best use. It's your time to shine as a TNO intern!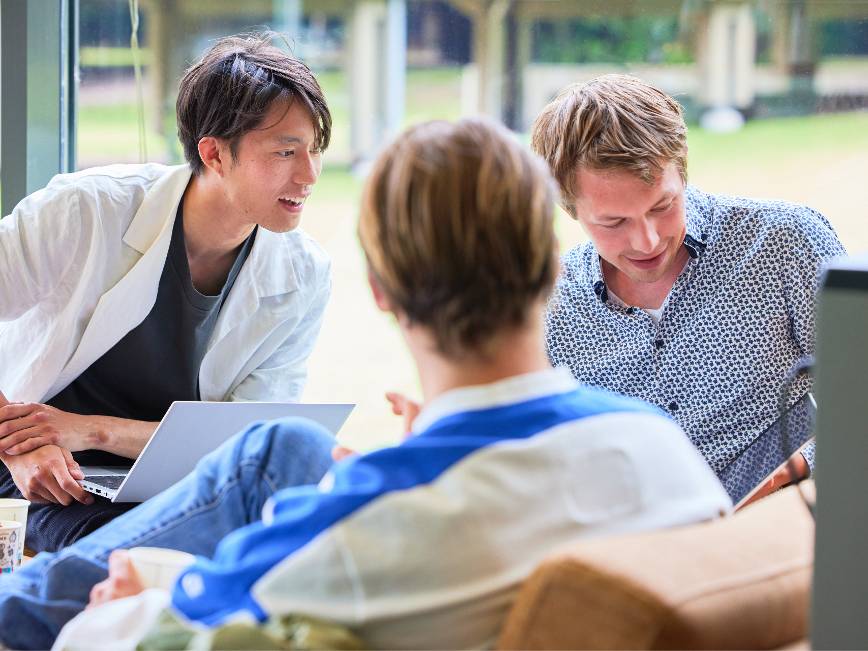 Why you should do an internship at TNO
As an intern at TNO, you'll immediately be given the chance to make a real contribution to a more sustainable, safer, healthier, or more digital world. At TNO, we work on practice-based research, translating the latest insights from science into applications that benefit society.
We make sure that internships are always valuable to ongoing projects. You can therefore rest assured that you'll make an important contribution to the challenges of today and tomorrow. You will, for example, be given the freedom to come up with new ideas, to explore, and to innovate. Your knowledge and vision matter.
You'll be working in an environment with state-of-the-art facilities, populated by colleagues with a strong drive to innovate. Naturally, you'll have a dedicated internship supervisor who will join you in thinking about the content of your internship and assist you in your personal and professional development. On top of this, as an intern, you'll automatically become a member of Young TNO, which organises many social and educational activities for young TNO employees.
Internship as a springboard for your career at TNO
TNO is always looking for young talents; young people with the courage to confront society's greatest current challenges. People who can marvel, connect, and innovate.
Of course, an internship is the perfect way to get to know TNO. And if you enjoyed your internship so much that you'd like to start your career at TNO, your internship will have been the perfect preparation to do so, as well as give you an advantage over other applicants for graduate vacancies.