Appointment of Baptiest Coopmans as member of the Supervisory Board of TNO
The Council of Ministers has approved the nomination of ir. J.B.P. (Baptiest) Coopmans as member of the Supervisory Board of TNO with effect from 1 February 2021. He succeeds Ingrid Vanden Berghe, who is leaving the Supervisory Board due to the expiry of her second term of office.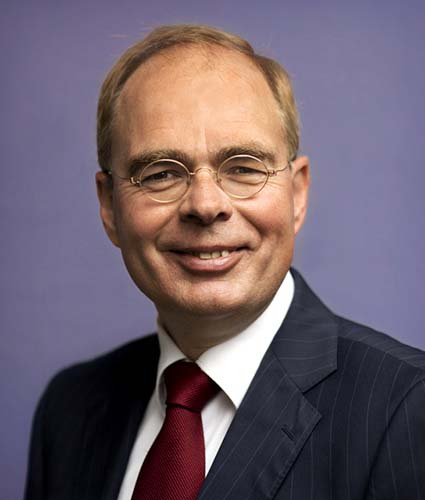 After graduating in Industrial Engineering and Management at Eindhoven University of Technology, Baptiest Coopmans held various management positions in the fields of technology, media, telecommunications and consumer products.
Baptiest is currently Senior Vice President at Liberty Global. Previously, he was Interim CEO at UPC Switzerland, CEO at Ziggo in the Netherlands during the merger with UPC, member of the Board of Directors of KPN and held management positions at Unilever. He also fulfills various supervisory roles. Until recently, he was chairman of the Supervisory Board of Eindhoven University of Technology.
The TNO Supervisory Board is looking forward to the collaboration with Mr Coopmans and his contribution to the Board.
Get inspired
479 resultaten, getoond 6 t/m 10
TNO's view of 2030: Getting a grip on climate change from space
Greenhouse gas emissions in the atmosphere are one of the main contributors to climate change and must therefore be rapidly reduced if we are to meet the 2030 climate targets. TNO is working on new satellite technology that makes it possible to do so. Because the better we identify emissions, the more targeted the action we can take.


Webinar: Switch to the hybrid energy system
How will our future electricity grid remain stable and affordable? Sign up for the webinar and get an insight into the technological and societal solutions for our future energy system.
Handbook to help with detection
Everyone can live a contribution to detection. But how can police and citizen (organisations) work together to ensure our safety and justice? The new TNO handbook 'First Aid for Investigation - Handbook for Citizen Detectives' offers help.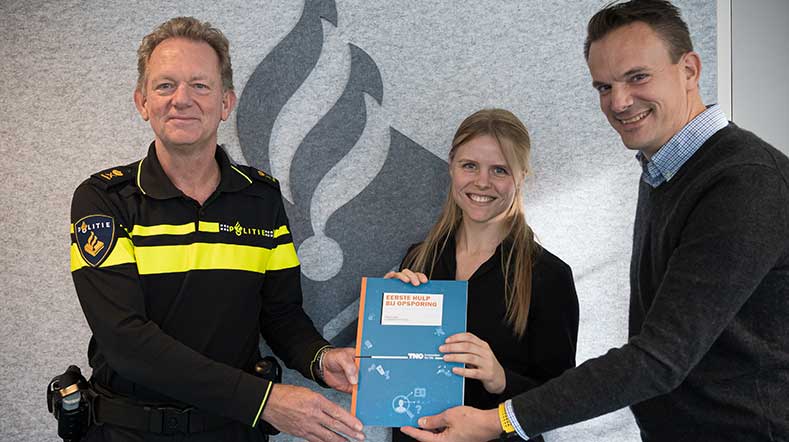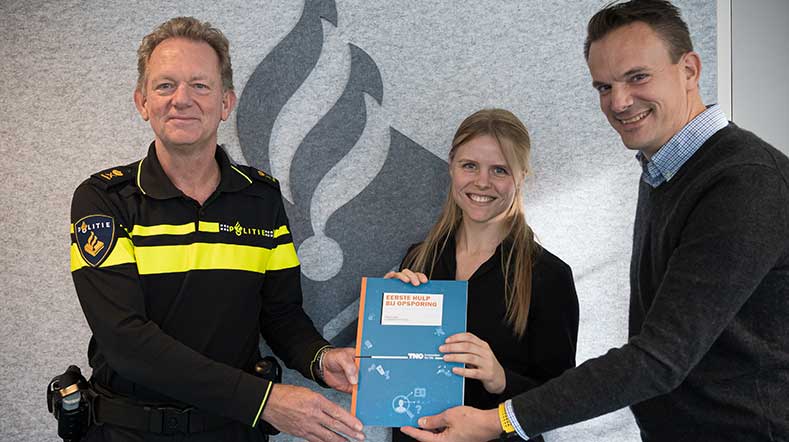 TNO helps accelerate drug development through insight
To find the most effective interventions for complex metabolic diseases, we must first understand the dynamics of disease onset and progression. Only then can key targets and optimal therapeutic windows for more effective treatment be defined. We spoke with Anita van den Hoek, Research Scientist for TNO Metabolic Health, about how TNO helps pharmaceutical companies accelerate drug development through better understanding of disease pathways.


Climate goals achievable with strategic approach
Both globally and in the Netherlands, we are lagging the Paris climate targets. Meeting the climate targets is urgent, but possible. TNO advocates an integrated approach and demonstrates how we can speed up the process towards climate neutrality.