Appointment of Baptiest Coopmans as member of the Supervisory Board of TNO
The Council of Ministers has approved the nomination of ir. J.B.P. (Baptiest) Coopmans as member of the Supervisory Board of TNO with effect from 1 February 2021. He succeeds Ingrid Vanden Berghe, who is leaving the Supervisory Board due to the expiry of her second term of office.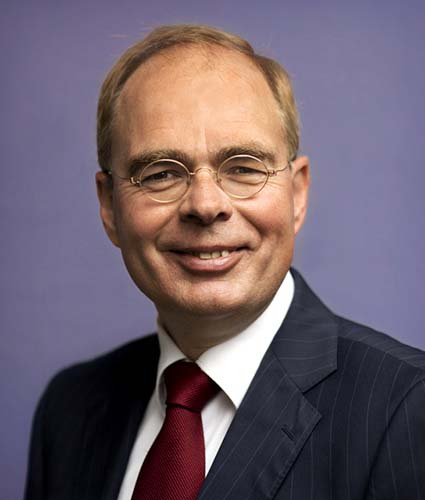 After graduating in Industrial Engineering and Management at Eindhoven University of Technology, Baptiest Coopmans held various management positions in the fields of technology, media, telecommunications and consumer products.
Baptiest is currently Senior Vice President at Liberty Global. Previously, he was Interim CEO at UPC Switzerland, CEO at Ziggo in the Netherlands during the merger with UPC, member of the Board of Directors of KPN and held management positions at Unilever. He also fulfills various supervisory roles. Until recently, he was chairman of the Supervisory Board of Eindhoven University of Technology.
The TNO Supervisory Board is looking forward to the collaboration with Mr Coopmans and his contribution to the Board.
Get inspired
9 resultaten, getoond 1 t/m 5
Organ on a chip
With the need for better predictive models for pre-clinical testing and the development of more advanced technologies to keep (human) cells alive, organ-on-a-chip technologies have become increasingly important in the drug development process.
Webinar: explanation of ASOP prototype modulair security platform
With the development of the first prototype modular security platform, we are taking a first step towards enabling automated risk management of cyber security operations for the benefit of strategic organisational objectives.
In vitro microbiome and ex vivo intestinal models for gut health
Watch the webinar where we introduce our latest developments in in vitro models for the study of gut microbiota dynamics and host intestinal tissue response.
Innovations in solar energy technologies
Solar energy is affordable and reliable due to innovations and economy of scale, and through standardization. Over the last 20 years the conversion efficiency has been doubled while the cost has been reduced by a factor of about 20.
Solving the dark side of today's plastic
During the webinar 'Don't Waste it!' you will learn which systemic transition is needed to enable the sustainable production and use of circular plastics.