Lunar Zebro and TNO join forces to pave the way to the Moon
Lunar Zebro, an ambitious team at TU Delft will work together with TNO (The Netherlands Organization for Applied Scientific Research) to build the lightest and smallest Moon rover to date. The partnership gives an opportunity to experts on both sides to collaboratively strive for impactful innovation, share research facilities and technical expertise, and bolster university- industry collaboration in a bid to achieve this.
Smaller, simpler, and lower costs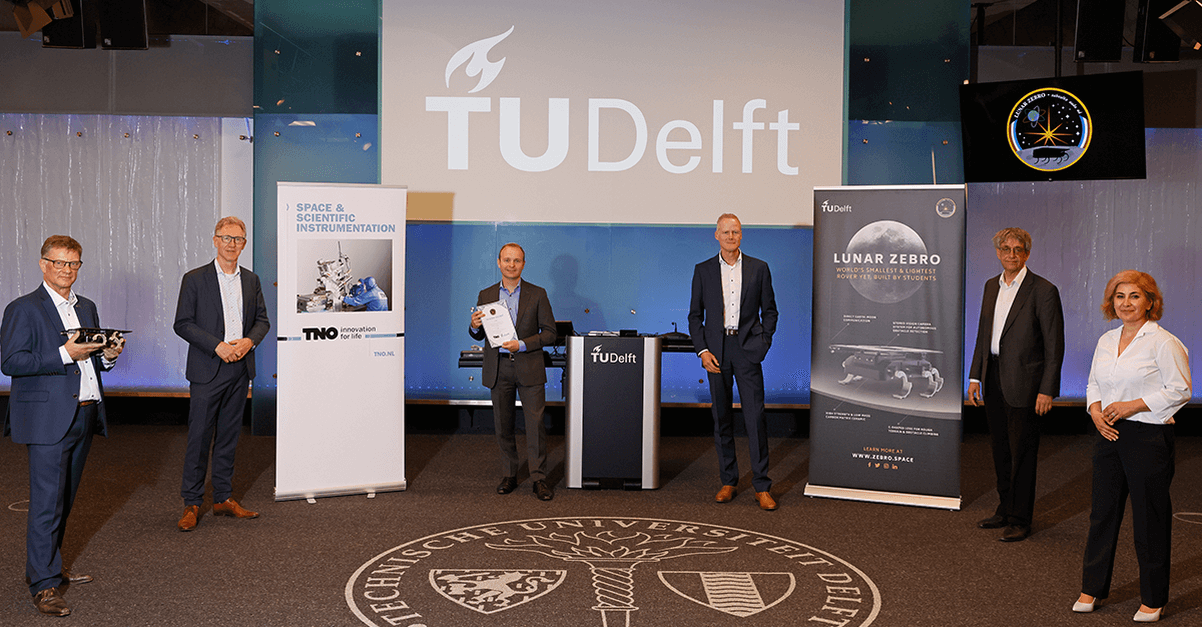 Lunar Zebro is the first of its kind technology demonstration mission, built entirely by students, which will put the Netherlands and Europe at the forefront of lunar exploration. The rover boasts of a unique locomotion system employing C-shaped legs, which affords the rover the least chance of getting stuck, and thus the ability to survive tough terrains. The rover distinguishes itself due to its small size and light weight, its relative simplicity, and lower cost compared to other interplanetary rovers.
As the first Dutch rover to land on the Moon, Lunar Zebro will enhance our understanding of the lunar environment and aid scientists in the development of Moon instruments. It increases the visibility of the Dutch space ecosystem on the global platform and carries within it immense potential for several spin-off businesses for the space & robotics industry. A student-built robot on the Moon makes the Dutch universities more attractive for students by offering them opportunities for hands-on experience in the design and operations of a space mission. Finally, the Lunar Zebro project serves the space market by providing students trained in flight-ready space hardware.
Swarming
The long-term goal of the Lunar Zebro project is to deploy a decentralized swarm of rovers where each rover works autonomously within the collective. Swarming has immense potential in space applications, such as building a radio telescope on the far side of the moon using a swarm of Zebros called LUFAR (Lunar Low Frequency Antennas for Radio Astronomy). Terrestrial applications of the Zebro swarm include areas such as search and rescue, exploration and mapping, task allocation, etc.
Bridge between university and industry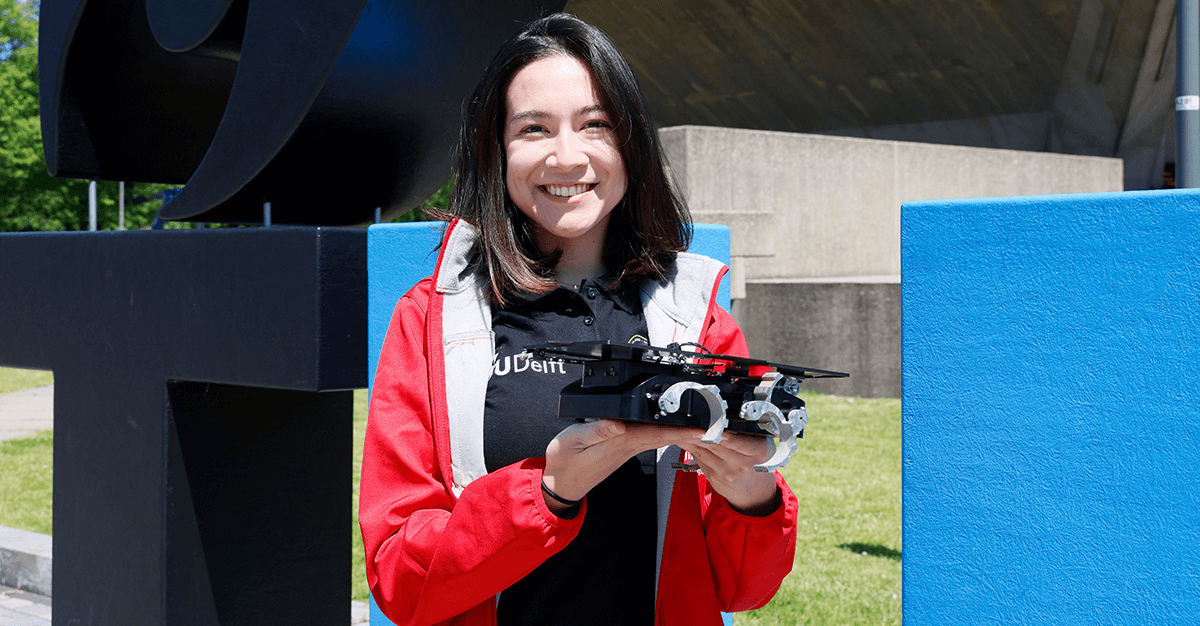 This partnership brings to Lunar Zebro TNO's technical critique on space system design and concept of operations, and a vast pool of practical knowledge on Assembly, Integration and Testing activities. This bridge between university and industry closes the gap between research and application and aims to deliver a product that generates immense value for the scientific community.
TNO has been involved in space projects of TU Delft before. The Delfi C3 and Delfi N3xt were bold initiatives by TU Delft to create unique technology for space applications and were brought to fruition with the crucial input of its partner, TNO. Chris Verhoeven, Project Director of Lunar Zebro sums up the current collaboration in his words: "With this project, old friends meet again. Together we can make dreams come true." And this statement is strengthened by Kees Buijsrogge, Director Space and Scientific Instrumentation at TNO: "We at TNO Space are very happy and proud to contribute to this very important and inspiring project. We wish the TU Delft team all the best in this great endeavor!"
Contact us
Ton Maree

Functie:

Senior Business Developer Earth Observation

Responsible for business development and managing the R&D investment portfolio for Earth Observation (EO) technologies. Here he focuses on establishing new partnerships with governments and industry, and to open new global markets for TNO's earth observation innovations.
Get inspired
36 resultaten, getoond 6 t/m 10
TNO extends EUV-partnership with USHIO Inc.
USHIO Inc.-delegation visits TNO and extends EUV-partnership. Over the last five years USHIO Inc. has been TNO's strategic supplier and partner for the high intensity EUV light source used in our EBL2.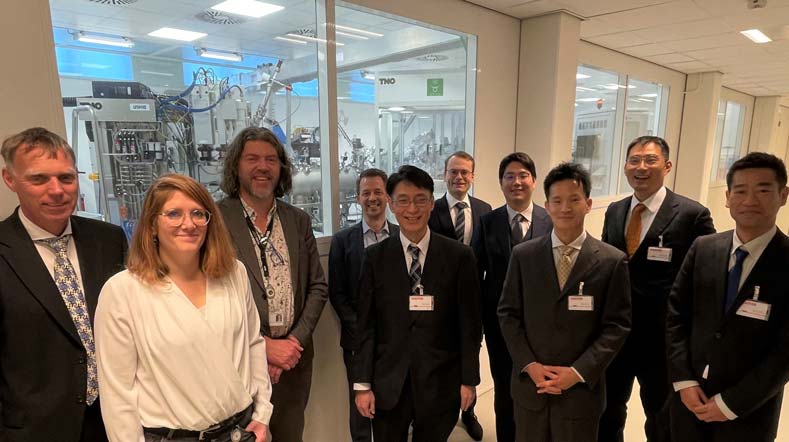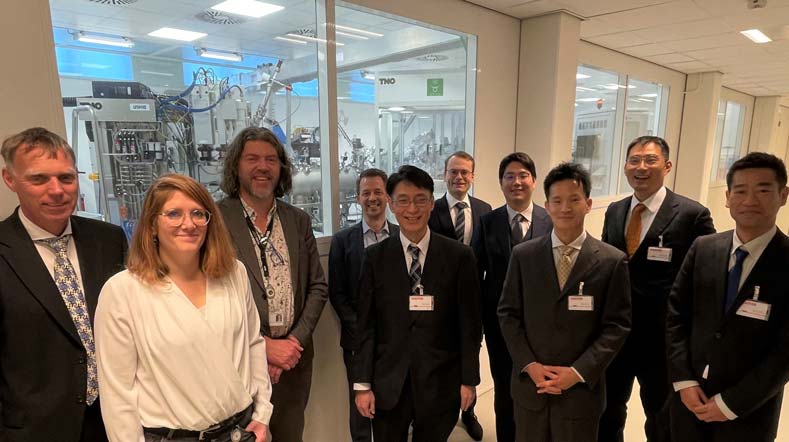 A View of the Universe: TNO Contributes to TMT Success
TNO is making a powerful contribution to the Thirty Meter Telescope (TMT).


MilSpace2: Spectrum monitoring dual satellite system
The MilSpace2 satellite system will demonstrate the military use of a microsatellite spectrum monitoring system.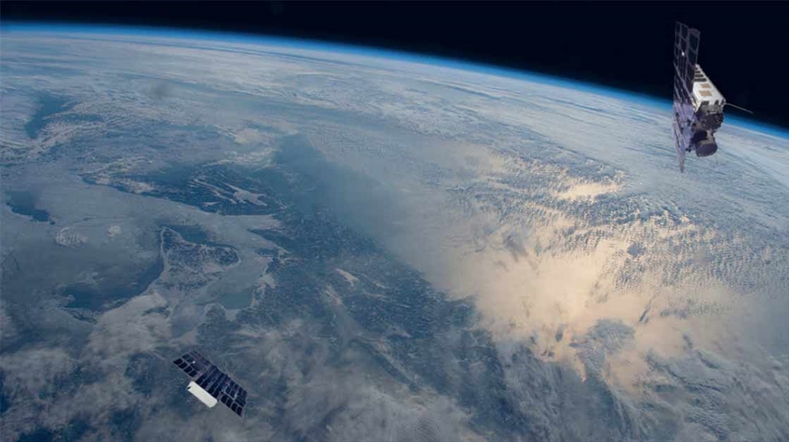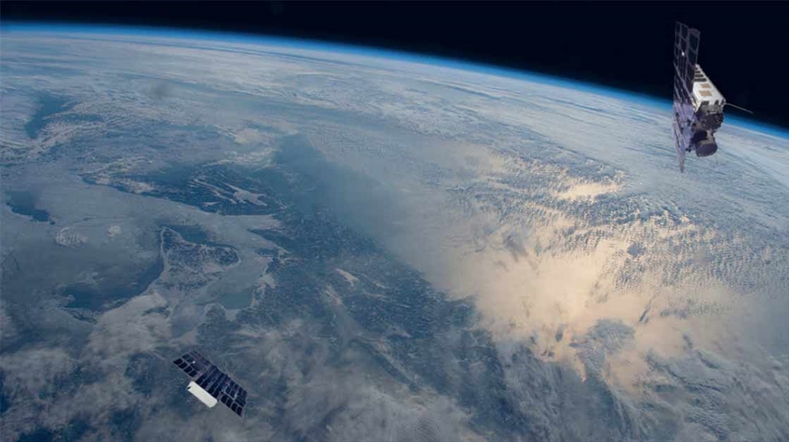 TNO's view of 2030: Getting a grip on climate change from space
Greenhouse gas emissions in the atmosphere are one of the main contributors to climate change and must therefore be rapidly reduced if we are to meet the 2030 climate targets. TNO is working on new satellite technology that makes it possible to do so. Because the better we identify emissions, the more targeted the action we can take.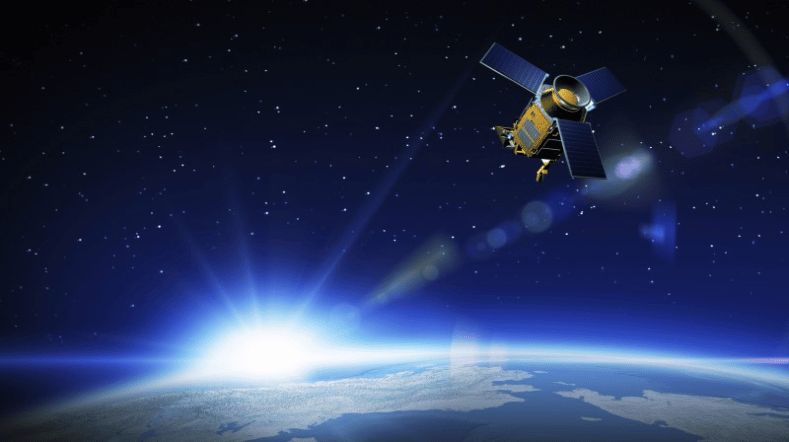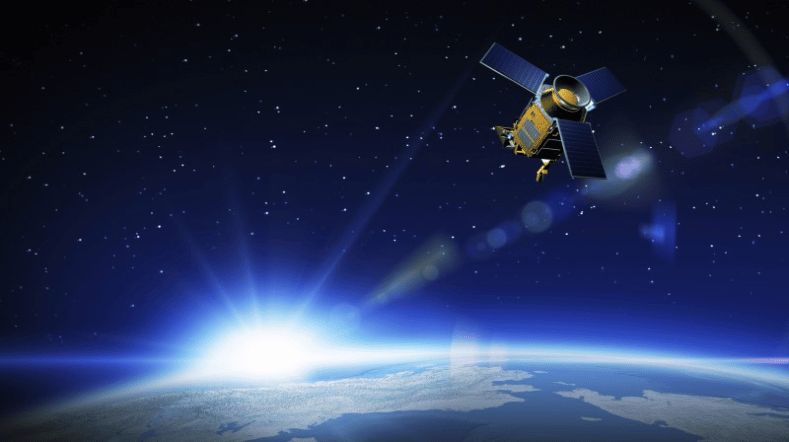 Earth observation: monitoring our planet
TNO has a long legacy in developing instruments that monitor our planet's atmosphere and allow us to mitigate the impact of greenhouse gases and air pollution.