Protection, munitions and weapons
The military and civil forces that protect us from the wide variety of threats in urban and rural environments require state-of-the-art protection, munitions and weapons in order to fulfil their missions effectively and keep our societies safe.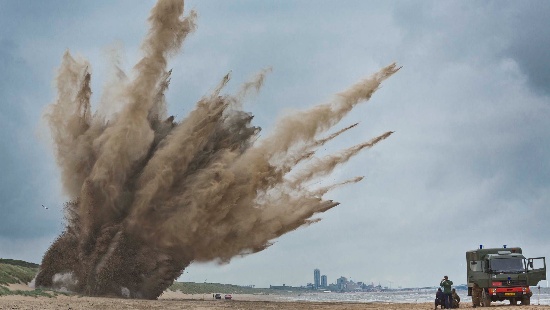 Innovation for optimal and safe operation at the front line
TNO's Protection, munitions and weapons offers innovations for civil and military forces, from effective strategy to material innovation to weapon and system testing.
Our latest developments
14 resultaten, getoond 6 t/m 10
Processing of propellants, explosives and pyrotechnics
MoD's and other stakeholders in the defense industry typically turn to us for innovative solutions related to improvement of performance and costs reduction of munition articles.
Vehicle vulnerability and protection
With an integral view, we assist the military, police and first responders, as well as anti-terrorism units and other stakeholders, to achieve higher vehicle protection and survivability levels.
Weapon systems
One of TNO's specialities is assessing the battlefield performance of weapons and munition systems.
Process safety and dangerous goods
Process Safety Solutions applies its recognized hazardous chemistry expertise, explosion safety knowhow and highly specialist infrastructure to support the safe chemical handling and improvements to process performance.
Countering explosive threats
The biggest challenge we face is the continuous race between perpetrators and identifying and countering the threats they represent.