Greenhouse gas monitoring and verification
In the Paris Agreement, 195 countries agreed to work against dangerous climate change. But accurately measuring greenhouse gases is still in its infancy. We're working on national and European emission inventories and a greenhouse gas verification system to lay the foundation for measures to combat climate change.
Greenhouse gases
The concentration of greenhouse gases in the atmosphere determines global warming. Atmospheric monitoring therefore lets us keep track of developments. The greenhouse gases we measure are carbon dioxide (CO2), methane (CH4), and nitrous oxide (N2O). We've been measuring the first two in the Netherlands since 1992. It's important for cities and individual sectors to measure their own progress. We now monitor emissions based mainly on statistics. But in many places, these are unreliable, incomplete, or insufficiently detailed.
Measuring emissions
To support climate policy, we're working on ways of documenting greenhouse gas emissions. We do this by means of emission inventories and measurements. We convert measurement and satellite data from concentrations into emissions and their various sources. There are high expectations for measuring emissions with the help of satellites, and we're focusing strongly on that work. But we also measure emissions directly on the ground. For example, we measure methane associated with oil and gas extraction at home and abroad.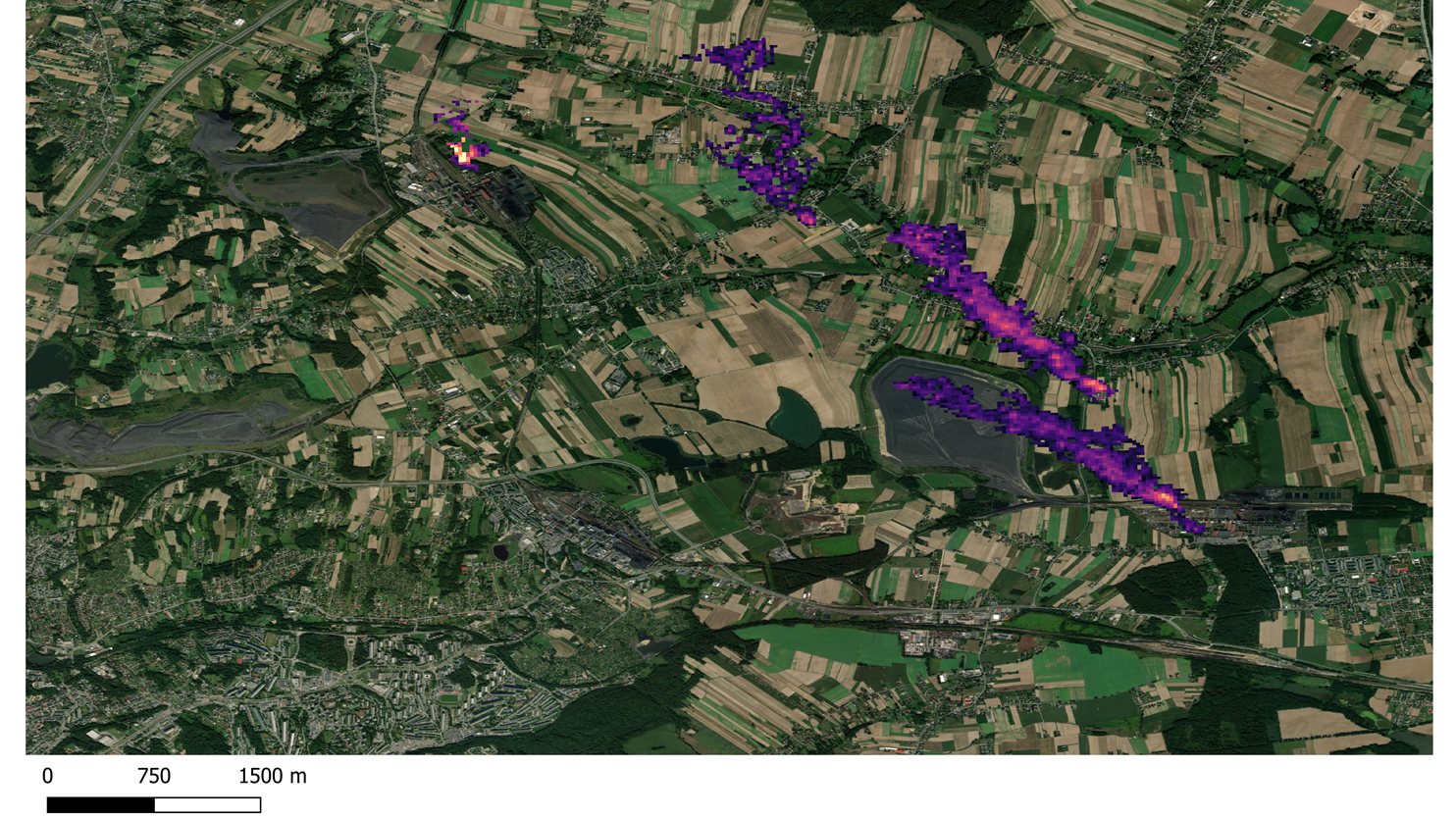 Ruisdael Observatory
The Ruisdael Observatory is a nationwide observatory for atmospheric measurements. We work with partners there to measure, model, and understand atmospheric processes. This includes quantifying local greenhouse gas budgets. At Ruisdael we coordinate the measurements around Rotterdam. We also perform mobile measurements of methane sources, for example.
In August and September 2022, for example, we teamed up with the observatory to carry out a major measuring campaign in Rotterdam. We used a variety of measuring instruments, such as bicycles, mobile measuring vehicles, satellite instruments, and even aircraft, to map out urban emissions in the Rotterdam region.
View the images of the many measuring instruments deployed in this major measuring campaign in Rotterdam:
European verification system
TNO is collaborating with international partners on a European greenhouse gas verification system. We're doing this work in the VERIFY, CHE, CoCO2, and ICOS-cities projects. At present, we're mainly identifying gaps in the emissions inventories, so that we can improve them. Ultimately, we'll use greenhouse gas verification during the five-yearly global stocktake of the Paris Agreement. Here, we look at the progress made in achieving the climate targets. This will provide more clarity on actual emission reductions and whether additional action is needed.
Support in making policy choices
Over time, information from measurements and verification systems will show where progress is being made. In which sectors, for example. On that basis, additional measures will be taken in the most effective places. Our projects and knowledge thus contribute significantly to making policy choices. One example is our research report on methane emissions (only in Dutch) from gas extraction, with answers to a parliamentary question.
Contact us
Gerard van der Laan

Functie:

Research Manager Climate Air and Sustainability

Gerard van der Laan is an experienced Technology and Innovation Professional with a proven history in the energy industry and a PhD in Chemical Engineering from the University of Groningen. Gerard joined TNO as Senior Scientist, where he led the science and knowledge development on circular plastics within TNO. Currently, Gerard is integrally responsible for a research group of 70 professionals working on key societal challenges: air pollution, greenhouse gas monitoring, LCA and sustainability assessment and circularity at TNO.

Peter Coenen

Function not known
Get inspired
12 resultaten, getoond 6 t/m 10
What is nitrogen and can we control it?
At present, knowledge of nitrogen still contains many uncertainties. We can improve this by measuring more often and with new technologies. Learn more.
Measuring air quality for a healthy environment
Poor air quality causes around 80% of diseases due to environmental factors. For a healthier future, we research and measure the air quality.


Climate change and air pollution
Reducing air pollution and climate change is a major challenge. TNO helps companies and governments to take effective measures.


How CCU can shape the carbon transition
Carbon capture and utilisation, or CCU, is a technology that involves capturing CO2 emitted from (industrial) processes and using it to make new products. It therefore doesn't only reduce CO2 emissions, it creates new market potential. Government and industry alike see the necessity of understanding which CCU value chains are future-proof and economically, environmentally and politically viable. The Province of Zuid-Holland wanted to know what role CCU has in the future for the province.
TNO developed Waste treatment Tool for plastics in rivers
Rivers are polluted with plastic waste. The Ocean Cleanup is determined to remove these plastics from rivers. For the environment and for value creation, the river plastics should be properly treated. However, waste treatment, infrastructure and costs for plastics are globally diverse and complex. TNO has developed the Waste Treatment Tool to determine best treatment options from river plastic waste.