Carbon neutral industry
The Netherlands must become more sustainable. But since industry is responsible for one third of all carbon emissions, this is a huge challenge. More sustainable fuels and production processes are badly needed.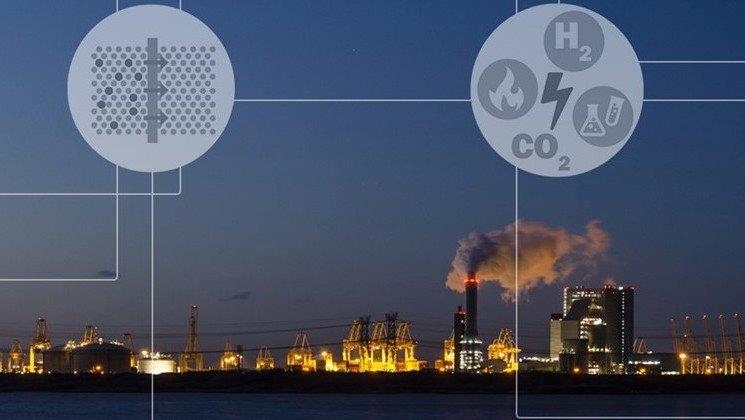 Towards a CO2-neutral industry
Industry accounts for about one-third of CO2 emissions in the Netherlands. We're working to make industry carbon-neutral by 2050, so there's a huge amount to do.
Our latest developments
10 resultaten, getoond 6 t/m 10
Industrial energy transition: making energy and raw materials sustainable
Industry has a major role to play in achieving the climate goals by 2050. To become fully sustainable, two things are inseparable: the use of renewable energy and the reuse of raw materials. The processing and chemical industries in particular face the task of continuing to produce useful products in the future, but in a fully sustainable way. TNO supports them with expertise regarding technologies, circularity, business models, legislation and regulations in customized TNO Green Prints.


A second life for existing concrete
What can we do now to limit CO₂ emissions from concrete? A second life for existing concrete.


Searching for the best recipe for circular concrete
Concrete production is responsible for 5 to 8 percent of global CO₂ emissions. What is the best recipe for circular concrete?


Award-winning excellence: CO2 capture applied
How do you capture CO2 before it reaches the atmosphere? Chemical engineer Juliana Monteiro, winner of the TNO Young Excellent Researcher Award 2020, answers.


10 questions and answers about CO2 capture in industry with SEWGS technology
10 questions and facts about how the steel, oil and gas industry can cheaply convert CO2 capture into blue hydrogen with TNO's breakthrough technology SEWGS.


Contact us
André Faaij

Functie:

Director of science energy and material transition

My research interests and priorities contribute to TNO's objectives by advancing the capabilities and use of state of the art system analyses methods and tools to inform the energy transition across the board.