Status project
2020 - 2023
In cooperation with
Vattenfall, the Central Government Real Estate Agency (RVB), ERF, Hemus en Aeres University of Applied Sciences
When constructing a solar farm, it's important to consider its impact on the living environment. This is also the case for solar panels installed on farmland. What if you could combine agriculture that contributes to biodiversity with energy production? Energy companies and research institutes are developing such concepts.
Symbizon project
In the Symbizon project, we're conducting research, together with Vattenfall, the Central Government Real Estate Agency (RVB), ERF, Hemus, and Aeres University of Applied Sciences, on combining a solar farm with strip farming, in order to acquire knowledge and understanding of efficient land use. The partnership is an initiative of the National Consortium Solar in Landscape.
Smart combination
The aim of the Symbizon project is to show what a smart combination of solar panels and strip cultivation is capable of. It can keep the land in good condition for food production, improve its ecological properties, and at the same time deliver positive business cases for the farmer and the energy generator.
Higher yield per solar panel
Combining solar panels and agriculture means fewer solar panels will be installed per hectare than in a regular solar farm. A higher yield per solar panel is therefore necessary. For this reason, the use of bifacial solar panels and a sun-tracking system are being studied in this project.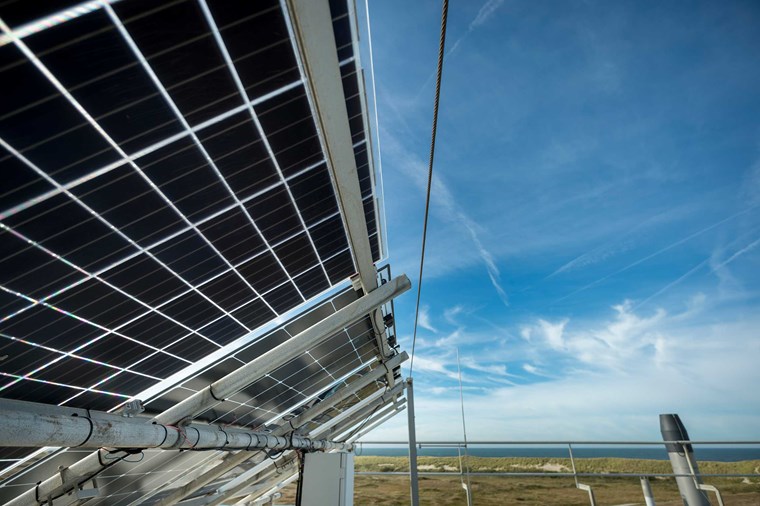 Solar panels that follow the sun
The project partners are developing and testing a solar tracking algorithm. It monitors, for example, crop and energy yields, the effect of herb strips, weather forecasting, the energy price, and soil conditions – and optimises these where possible. The effects of the solar tracking system on crop yield, diseases, and ease of use for the farmer are also measured.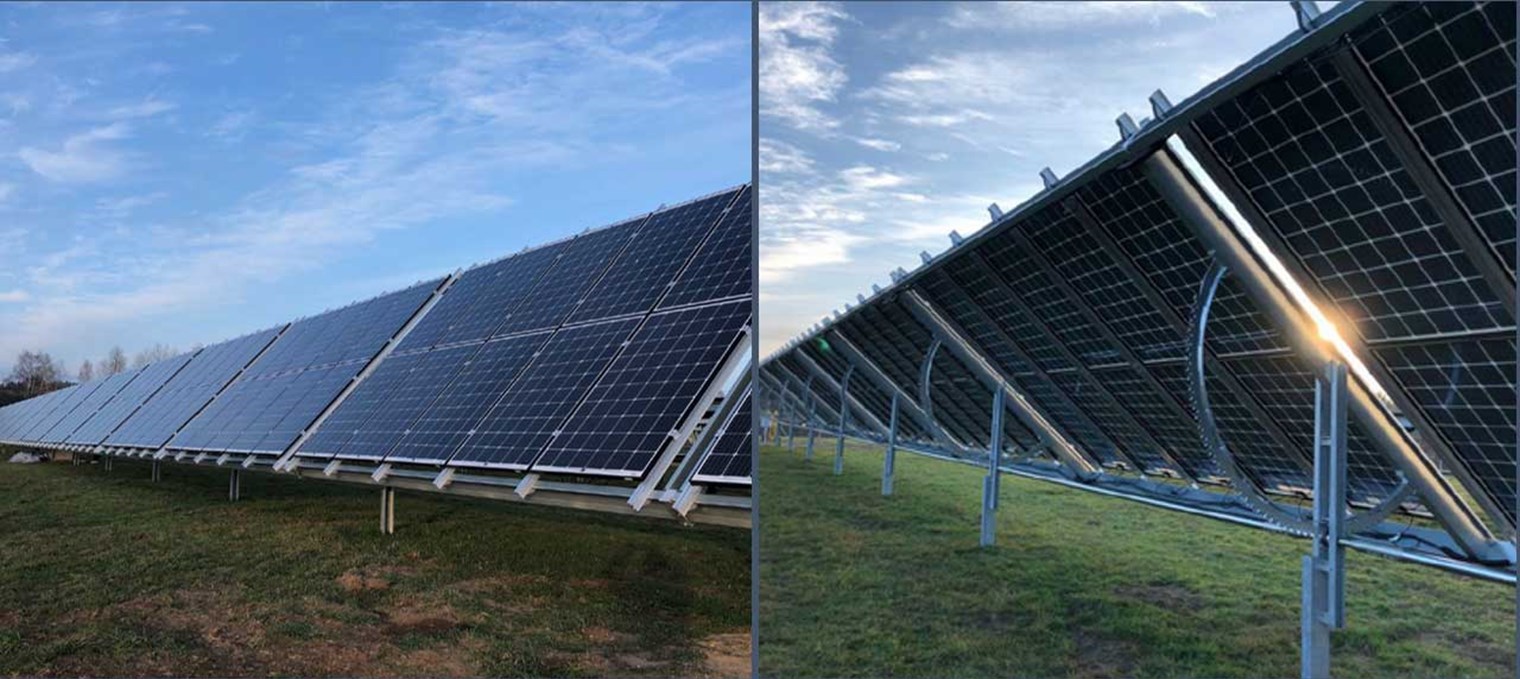 Solar farm on agricultural land in Almere
The solar farm in Almere, in the west of the Netherlands, was put into operation in 2022, and the combination of solar panels and strip cultivation is being tested. The land has been made available by the Central Government Real Estate Agency (RVB). The consortium has received a grant (Top Consortia for Knowledge and Innovation (TKI) Urban Energy) for the 4-year Symbizon project. We're accumulating knowledge in the project about the various design options for solar panels in agriculture (agri-PV). This knowledge can be used in combination with crop growth models to analyse business cases.
Get inspired
Webinar: The next generation of solar technologies
How to make solar energy smarter and greener? Join our webinar to delve into cutting-edge developments in photovoltaic (PV) technology, circular solar solutions, flexible modules, and tandem architecture.