Sustainable subsurface
Within TNO, the Geological Survey of the Netherlands is organised as a knowledge centre of the subsurface. With state-of-the-art public information, research and technology, we contribute to a sustainable Netherlands.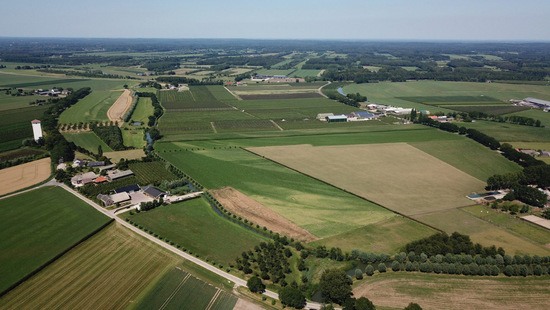 Making the subsurface sustainable
With our information provision, research, and technology, we contribute to a sustainable subsurface. Take a look at the projects we're working on. Or read more about the Geological Survey of the Netherlands at TNO.
Our latest developments
5 resultaten, getoond 1 t/m 5
TNO at Holst Centre launches 3D battery spinoff LionVolt
LionVolt will accelerate the development of a revolutionary solid-state battery based on the 3D technology created by TNO at Holst Centre over the past 5 years.
Possible breakthrough for geothermal production with steel shot drilling technique
Improve robust and safe geothermal production at lower costs with advanced directional drilling technology is the goal in the DEPLOI project: DEmonstrate Production enhancement with LOw cost side track drilling.
Rijswijk Geothermal Energy Research Centre continues work on energy transition
Geothermal energy can play a substantial role in the energy transition. As a source of sustainable heat, it can be used to heat buildings sustainably.
TNO to study geology for underground Einstein Telescope
The Dutch Black Hole Consortium will receive 4.9 million euros from the Dutch Research Council (NWO) within the framework of the Dutch Research Agenda. The new interdisciplinary consortium will further unravel the riddles of black holes and the mysteries of the universe. Astronomers and physicists will join forces to make new discoveries and geologists will `dive into the subsurface' for the possible underground construction of the Einstein Telescope.
The Geological Survey of the Netherlands visualises groundwater quality
The Geological Survey of the Netherlands (GDN) delivers groundwater composition data in the new web tool 'Groundwater Quality Viewer'. Learn more!