System transition
The energy transition is a complex social challenge. It involves much more than technological solutions alone. After all, the economic consequences and social aspects play at least as important a role. Consequently, we research and advise on how to switch to a CO2-free energy system in an equitable way.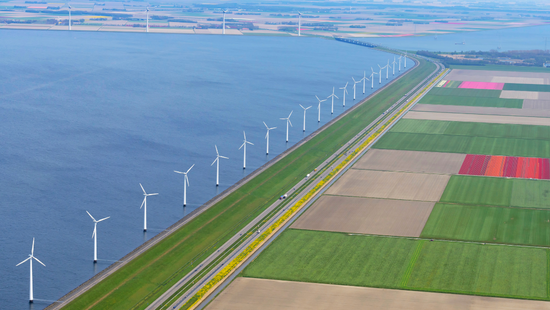 Towards a CO2-free energy system
Discover more about our work within the system transition, and how we contribute to the energy transition through innovative research.
Our latest developments
18 resultaten, getoond 6 t/m 10
Financing the energy transition-accelerating and scaling-up
TNO is investigating how investments in the Dutch energy transition can be accelerated and scaled up.
Energy system in balance with systems integration
By converting and storing renewable energy, we can have energy at all times. Even if the sun isn't shining and the wind isn't blowing.


Making business parks more sustainable
The Acceleration Programme for Making Business Parks More Sustainable helps make business parks in the Netherlands more sustainable in an effective and cost-efficient way.
Future-proof energy markets
Energy markets play a major role in ensuring that our energy system functions properly. We research how energy markets function and on are regulated.


Succesful neighbourhood approach: motivate residents
Making municipalities gas-free requires more than technological solutions. ECN part of TNO helps parties make informed choices on the basis of facts.