Mass customization labs: innovation integration solar energy
Mass customization is a new PV manufacturing concept based on cleverly designed semi-finished products. TNO wants to use this concept to enable the production of a wide variety of affordable integrated solar energy end products.
Together with partners, we are building a pilot production line that will demonstrate the industrial approach to create such semi-finished products as well as a facility to produce solar PV elements in many shapes, sizes and designs. As a next step they can be flexibly integrated into all kinds of surfaces and objects, such as facades and cars.
In our labs in Eindhoven and Petten we develop this new mass customization technology and together with companies, we design innovative solar energy products. Customization, low production cost and integration are the key concepts here. This responds to the demand from industry to incorporate solar PV functionality in their own products and thus no longer be dependent on the standard solar panels.
Shifting roles
These developments open the way for new entrants to the market or for existing parties to open up new routes. For example, a construction company will in the near future be able to order complete roofs in which solar cells and all electronics have been incorporated invisibly or in a pattern of their choice. We also anticipate changes in the supply chain: new players will be able to supply semi-finished products that manufacturers of building components and prefabricated products can then integrate into their manufacturing process.
Open innovation
Companies can make use of the open innovation environment of TNO in Eindhoven and Petten. The facilities are suitable for both silicon and thin-film PV technology and for the new high-efficiency solar cells, also knowns as tandems.
Prototyping, testing, analysing
The pilot production line to be opened in Eindhoven in 2022 is unique in the world: here we will make flexible laminates with solar PV functionality, in all conceivable variations of size, shape and electrical power. Vacuum lamination will soon be replaced by roll lamination, which will remove the restriction on the length of the material.
The new solar PV integration lab in Petten is especially equipped to conduct research on all types, shapes ands sizes of silicon based solar panels. This can be full solar panels or solar laminates that can be further integrated in various end products. This location also offers the opportunity to determine the energy yield of various products and examine lifetime, reliability and safety. The latter is important as mass customisation will lead to a wide variety of products with a higher complexity compared to the current generation of solar panels.
Get inspired
3 resultaten, getoond 1 t/m 3
Four terminal perovskite-silicon PV tandem devices hit 30% efficiency
TNO, TU Eindhoven, imec and TU Delft, partners in Solliance, joined forces to further push the conversion efficiency of tandem solar cells to beyond the limits of today's commercial photovoltaic (PV) modules.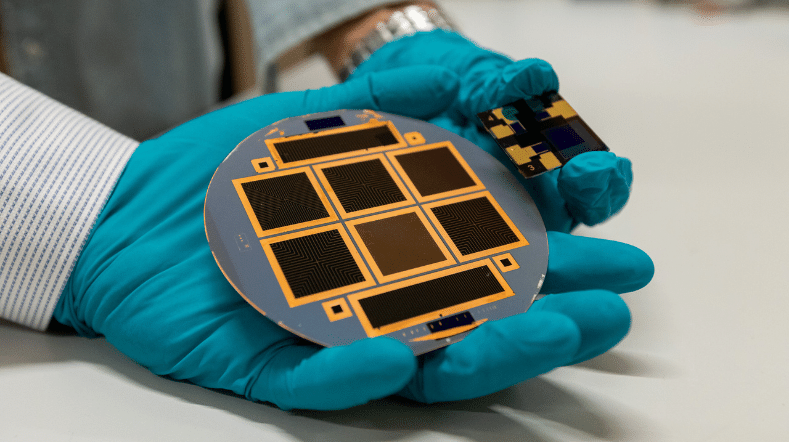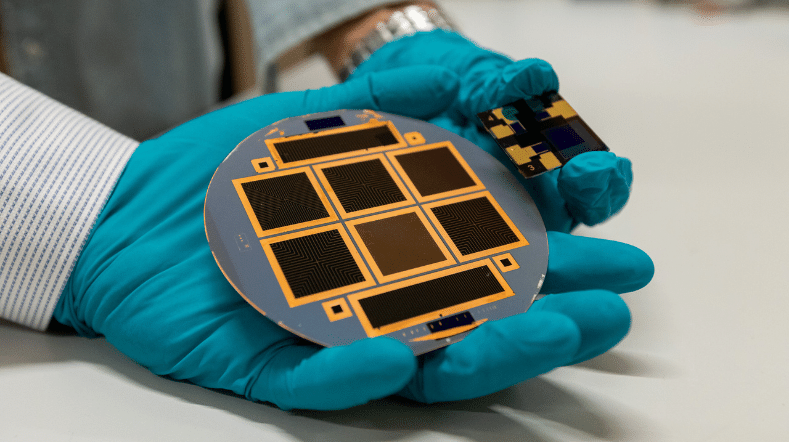 Launch of study on new flexible solar energy systems for offshore application
TNO launches research into new flexible solar energy systems on water. For the pilot, solar panels have been installed in the Oostvoornse Meer.
Research into effects of wind turbine shade on solar parks
Together with project partners and solar energy producers, TNO has started a research project into the effects of shade on the energy yield of solar parks.