Solar lab: new generations of solar cells and modules
Crystalline silicon solar cells have dominated the conversion of sunlight into electrical energy for many decades. The global market share of photovoltaic (PV) modules equipped with these cells is more than 95 per cent. They offer high efficiency and are relatively cheap. However, there is still much to be gained by improving performance, reducing costs and minimising environmental impact.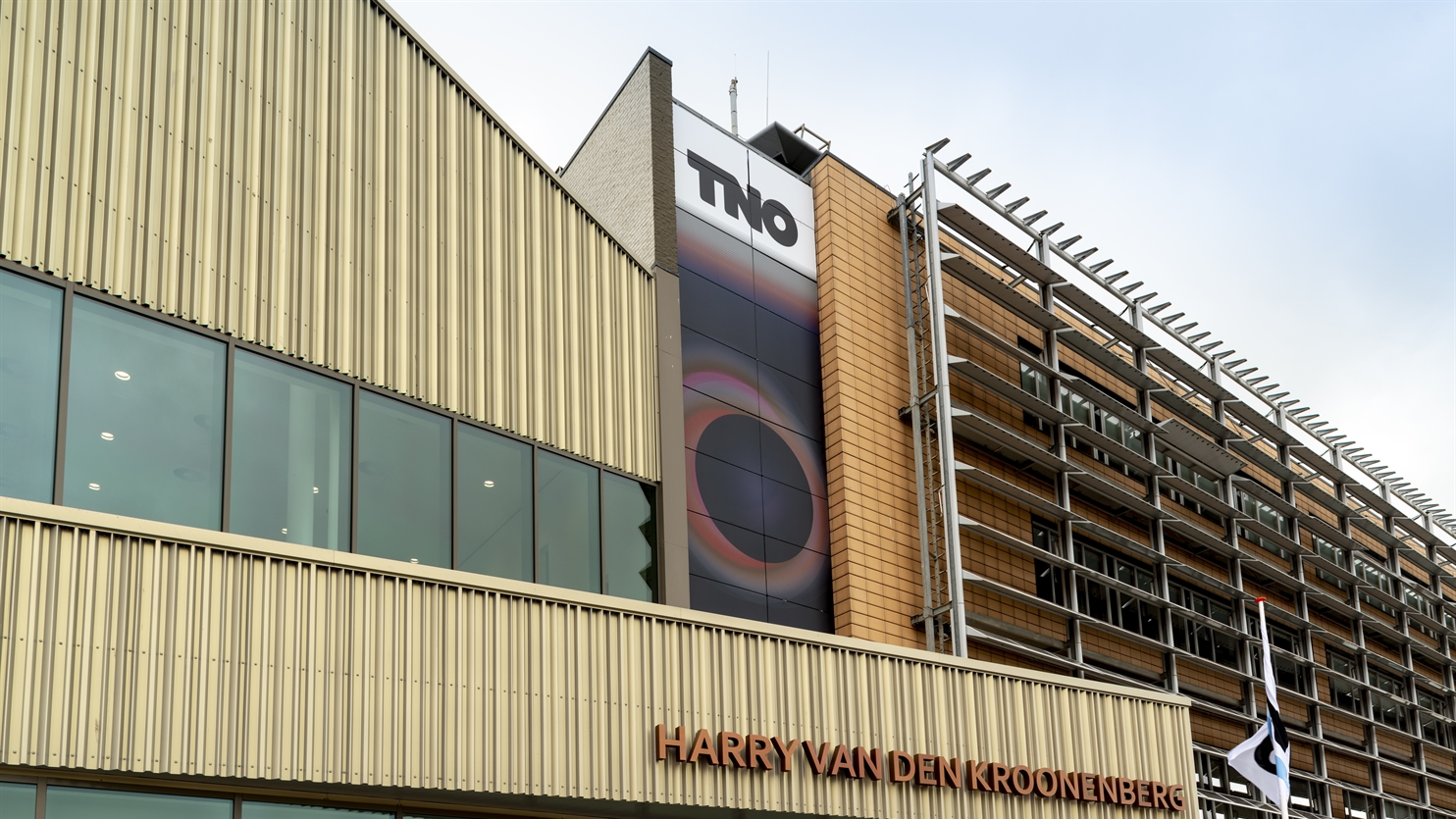 Advanced facilities
The state-of-the-art equipment and infrastructure in the Solar Lab that will open in Petten in 2021 will be able to support companies in integrating solar panels into their products, based on low-cost manufacturing processes adapted for affordable customization. These are for example manufacturers of building elements who want to aesthetically incorporate solar cells into roofs and facades. This will enable many hundreds of square kilometres of existing surface area to be utilised for cost-effective energy production, without compromising the original function. With the Dutch car manufacturer Lightyear, we developed curved solar panels that are incorporated in vehicle roofs and bonnets. With the Rijkswaterstaat (the Department of Public Works) and the provincial authorities, we are conducting tests to incorporate solar cells in road surfaces, noise barriers and dikes. The new lab was made possible by funding from the province of North Holland and the Ministry of Economic Affairs and Climate Policy.
Pioneering technologies
The Solar Lab is part of a thirty-year tradition of pioneering technologies that contribute to the development of PV. More than half of the solar panels worldwide contain TNO technology, and, together with our partners, we have set a world standard for silicon nitride (SiNx). We are recognised worldwide as an expert in back contact solar cells and modules that are beneficial in terms of yield and cost as well as easily adaptable for new applications. Our development work for silicon-perovskite tandems will contribute to the next generation of PV technologies that will greatly outperform the solar cells of today. We combine this knowledge of technologies, processes and materials with other areas of expertise within TNO to realize integrated multifunctional PV applications.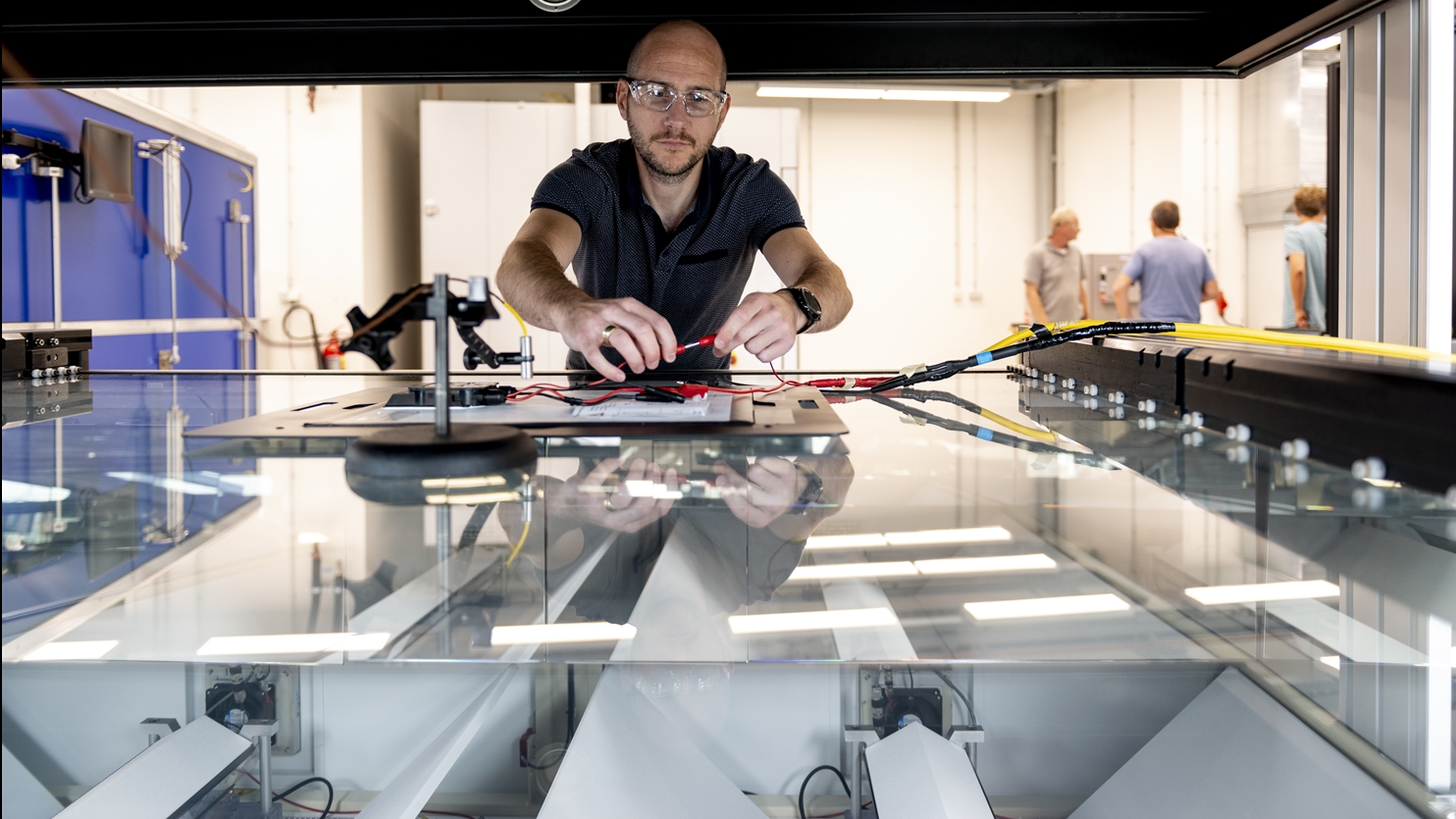 Develop, experiment and test
In the lab, we can develop, experiment and test innovations with companies, making and evaluation prototypes of new module and cell concepts. We have a clean room with state-of-the-art equipment to improve cell technology. For example, we have a unique Pulsed Laser Deposition (PLD) facility for applying ultrathin layers for active electricity generation or as protection. We prove the lifespan of modules by applying extreme conditions with combinations of high humidity and large temperature shocks over short periods of time, simulating decades in normal conditions, in a variety of climate chambers. Additionally, we carry out tests in the field of safety and how components and electrical connections will behave in realistic situations.
Business opportunities
We are focused on delivering solar solutions for all players in the conventional solar value chain and beyond. TNO core technologies will benefit cell manufacturers and conventional solar panel makers, primarily focused on utility scale energy generation. Our applications development is focused on technologies to supply inexpensive and easy to install solar products to companies with specific solar expertise, like building materials companies, architects and designers, infrastructure builders and vehicle makers.
We help companies to develop and manufacture innovative products, to improve existing products or processes, and to enter new markets. We are bringing solar energy to places that, until recently, had a completely different purpose. A special format, a flat or curved shape or colour are no longer restrictive. The solutions for better performance, lower costs and large-scale rollout offer numerous new opportunities for Dutch and European industry, and bring a eco-friendly and sustainable society closer. In the coming decades, solar energy will become the largest energy source in the world, and the TNO Solar Lab is open and ready to make a substantial contribution to this.
Contact us
Jan Hoegee

Function not known

Peter Blokker

Functie:

Dept. Research Manager Solar Energy
Get inspired
15 resultaten, getoond 6 t/m 10
Solar energy
The Solar energy expertise group develops technology for solar panels, including bifacial solar modules and silicon solar cell technology.
Silicon solar panels and circular design
We're developing technology for better silicon solar panels and circular design. Our technology is in use worldwide.


Thin-film solar panels and circular design
We develop advanced module technologies for packaging, interconnection, and sustainability of thin-film CIGS and Perovskite PV.


Better solar farm design needed for nature conservation
How do you design solar farms that do not harm the landscape, biodiversity, or water and soil quality? And this at the lowest possible costs?


Floating solar panels
Floating solar panels on inland waters and at sea contribute to the energy transition. We're researching the possibilities.