Gridmaster cooperation for future-proof investments in energy infrastructure in the port of Rotterdam
Recently, a consortium of cooperating parties covering the whole spectrum of the energy infrastructure market signed an agreement for the Gridmaster Haven Industrieel Cluster (HIC) Rotterdam project. Gridmaster is developing a new method for adequate, sound and above all future-proof investment decisions for energy infrastructure in the port of Rotterdam.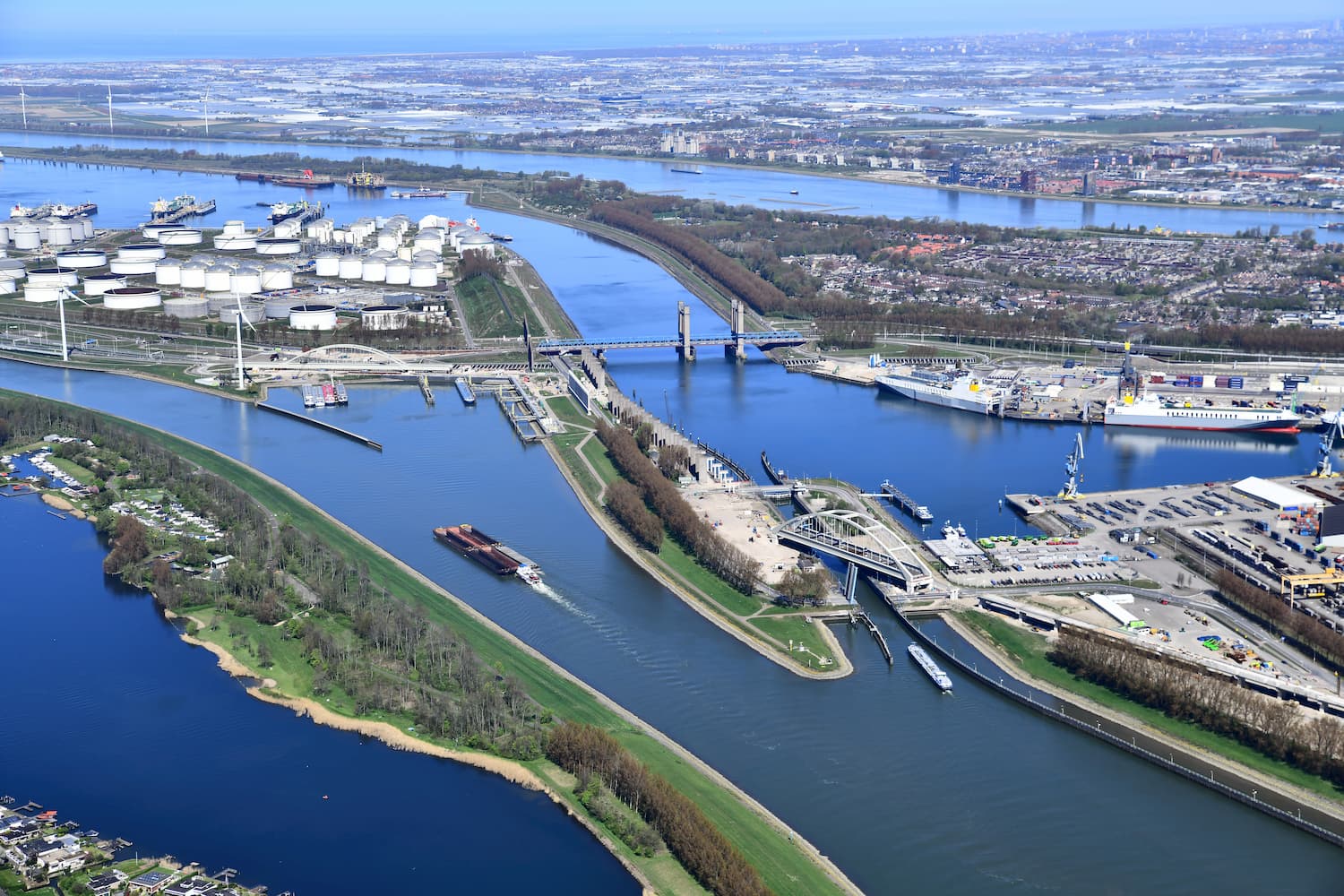 This consortium consists of TenneT, Gasunie, Stedin, Province of Zuid-Holland, Port of Rotterdam Authority, Municipality of Rotterdam, SmartPort, Siemens Nederland, TU Delft, Quintel Intelligence and TNO.
Gridmaster focuses on developing a new method for adequate, sound and, above all, future-proof investment decisions in the field of energy infrastructure in the port of Rotterdam. The project will run for ten months.
The development of the energy transition is in full swing and this brings with it great uncertainties when it comes to the large investments needed in the infrastructure for renewable energy. The energy infrastructure needed depends heavily on developments in the port and those in and around the energy system. Because these are difficult to predict, it is hard to arrive at sound investment plans. Choices made now, for example, may lead to insufficient infrastructure or to investments that prove unnecessary. The challenge is to arrive at so-called adaptive, robust investment plans for the future.
Coherence
In addition, it is necessary to look at the various energy infrastructures in conjunction. The Gridmaster method should lead to promising integrated investment plans for the energy infrastructure in the port of Rotterdam, such as natural gas, hydrogen and electricity. The method supports grid operators and stakeholders such as public authorities and companies in the port of Rotterdam. The consortium partners each contribute to the method on the basis of their own expertise.
Simulation model for the port of Rotterdam
What makes the project unique is that an adaptive simulation model of the energy system of the port of Rotterdam is being developed that can be used to analyse the performance of investment plans for large quantities of different (future) scenarios. This so-called stress testing provides insight into the future resilience of an investment over a period of, say, ten or thirty years.
Within the adaptive simulation model, TNO provides calculations of the trends in energy demand and supply of the various parties in the port area in the different future scenarios. The tool ESSIM and the Energy System Description Language (ESDL) developed by TNO are used for this purpose.
Public computer model
The Gridmaster method converts the integrated energy system for the coming decades (2020 - 2050) into a computer model. All instruments, models and results created as part of the project will be made public. Because the integrated energy system is housed in a single digitised model, this also offers many research opportunities for investments in other parts of the energy system, such as the national infrastructure. After all, great uncertainty surrounds similar investment challenges.
Get inspired
No results for this selection.