Opening state-of the-art TNO Solar Lab in Petten
Ilse Zaal, executive member Economy of the province of Noord-Holland, conducted the opening of the new TNO Solar Lab at the Energy & Health Campus in Petten on 15 September. The province of Noord-Holland has invested 14 million euros in the construction and fitting out of the state-of-the-art laboratory. With this facility, the province is making a key contribution in Petten to facilitating groundbreaking research on new applications of solar energy.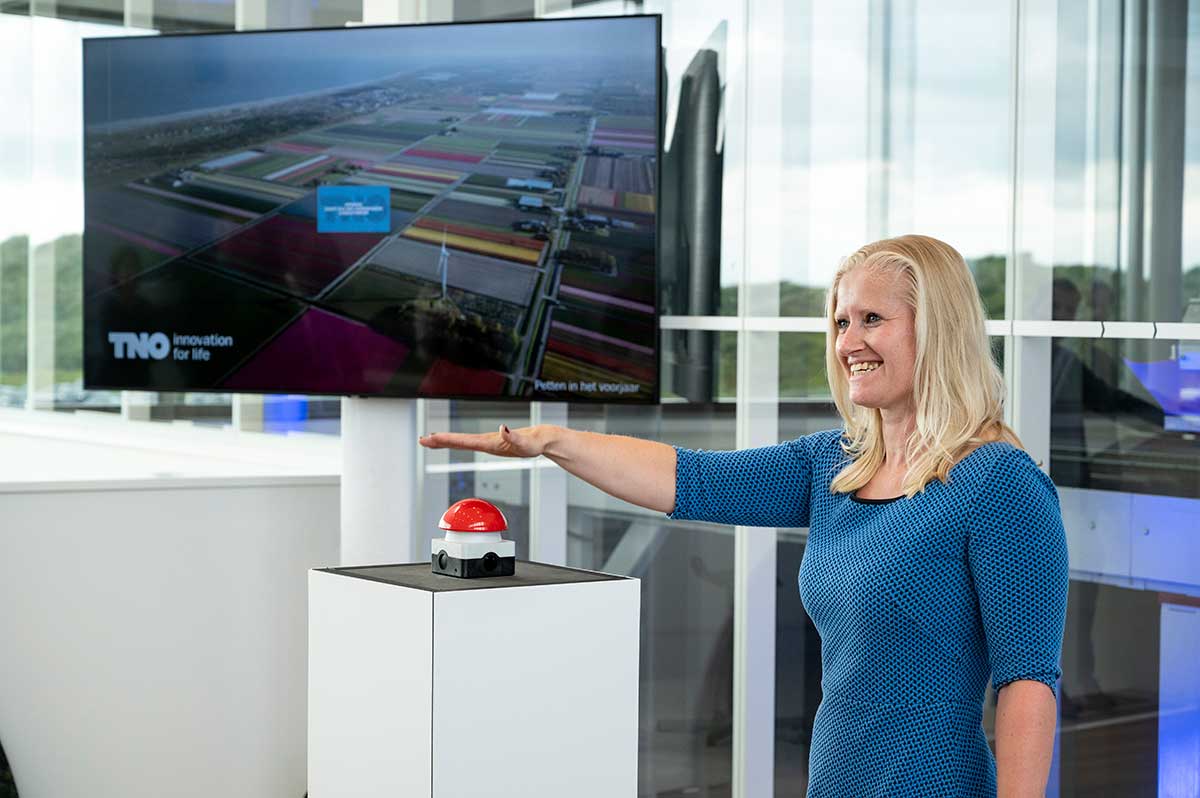 "In the Solar Lab, we are developing new types of solar panels and applications with companies, government, and knowledge institutes, which will enable solar energy to be rolled out on a large scale in an attractive and cost-effective way. It's extremely important for the generation of large amounts of renewable electricity as well as for further cost reduction, both necessary for the success of the energy transition."
Innovation with partners
In addition to the investment by the province, the ministry of Economic Affairs and Climate Policy has made 5 million euros available for advanced equipment. In the Solar Lab, TNO collaborates with companies to do research on, develop and test innovations for new solar cells, panels and applications. These technological innovations enable affordable and safe solar energy generation integrated in existing surfaces of buildings, infrastructure and vehicles, but also in the countryside or on water. In addition, TNO is working with partners in the new Solar Lab on making solar energy circular.
Van den Kroonenberg BUILDING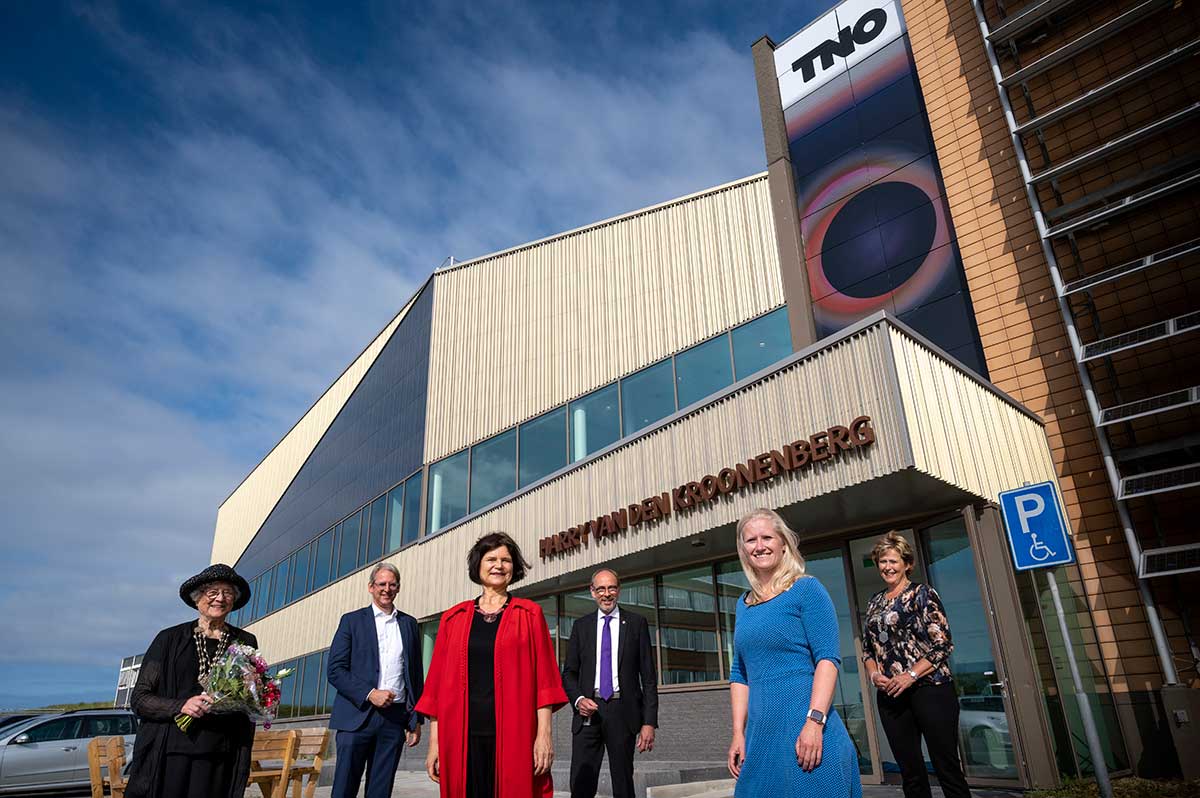 The new building bears the name of the former director of the Energy research Centre of the Netherlands (ECN), Prof. Harry van den Kroonenberg. ECN joined forces with TNO in 2018. Harry van den Kroonenberg was of great significance for the development of solar energy and collaboration between knowledge institutes and industry. More than 30 years ago, he was one of the first people to initiate the energy transition, based on the conviction: "The only renewable source is knowledge and not natural gas". His widow attended the opening and unveiled the name.
Let yourself be inspired
5 resultaten, getoond 1 t/m 5
Solar energy
The Solar energy expertise group develops technology for solar panels, including bifacial solar modules and silicon solar cell technology.
Solar-powered cars
Solar-powered cars enter the commercial market. The solar panels 'fill up' with sunlight when the car is stationary and when it is in motion.


Solar panels on windows, façades, and roofs
Check out the latest developments for installing solar panels on façades and roofs. And discover the possibilities for solar panels in windows. Read more.


Solar panels on and along the road
Placing solar panels on noise barriers and in the road surface provides additional space to generate solar energy.


Integrating solar energy and safety
We integrate solar energy into our environment, for example in buildings, infrastructure, and cars. This creates new challenges related to safety.