CILOLAB shows what can be achieved with zero emissions
Efficient and zero-emission alternatives for freight transport in towns and cities. These are the objectives of the five-year City Logistics Lab (CILOLAB) programme. This is a living lab in which logistics service providers, hub operators, local authorities, and knowledge institutes – including TNO – are putting a wealth of logistical solutions under the microscope.
The Dutch Climate Agreement ('Klimaatakkoord') states that freight transport in the thirty to forty largest towns and cities in the Netherlands should be emission-free by 2025. The first step towards creating zero-emission zones is to replace existing diesel vehicles with electric ones. However, this is too great and too costly a task for the next few years: a simple one-for-one replacement would easily involve more than one hundred thousand vans and lorries.
'The discussion therefore needs to be broader-based', says TNO's Hans Quak. 'It makes more sense to examine how you could organise the logistics differently – in a way that allows the process to take place at least in part without harmful CO2 emissions, including in towns and cities. And, if it's at all possible, to have fewer transport movements at the same time, so that the number of vans and lorries entering cities can be reduced. That is why we launched the CILOLAB.'
A wealth of logistics solutions
The CILOLAB is a living lab in which TNO and around thirty partners – from local authorities and port businesses to cycle couriers and private transporters – are putting a wealth of logistics solutions under the microscope. What does a logistics system look like, why doesn't it work yet, what is needed to get it working, how can it be scaled up, and so on.
'We have to make sure the discussion is not just about motor vehicles'
The answers are not in themselves complicated, believes Quak. 'We just have to make sure the discussion is not just about motor vehicles. Sending an electric freight vehicle into towns is a tempting option, because it is a tangible, visible object that you can see straight away. But with our partners in the CILOLAB, we are committed to making a systemic change to logistics that is not especially noticeable.'
Taking five lorries to town
Quak gives an example: 'If five transporters plan a route and each of them serve several cities, then five lorries will enter each city. In terms of the amount of space used and emissions, it would be better if it were just one lorry in each city. But that is complicated, and the average person in the street seeing a lorry in the city will not realise that anything has changed.'
TNO enables its partners in the CILOLAB to understand that there are alternatives that are feasible in terms of cost. Examples that come to mind are city distribution centres, sharing networks for taking over each other's 'last mile', and calculating the total cost of ownership. The partners are taking part in experiments and are helping TNO with monitoring, transition, and scaling up.
'Sharing knowledge means we don't have to keep reinventing the wheel in all sorts of different areas'
Every player involved
One of the partners is the BREYTNER zero-emissions transport company. Marie-José Baartmans: 'What appeals to us in the CILOLAB is the collaboration between businesses, government bodies, and knowledge institutes. In addition, every town and city where anything happens is represented. That is such a good combination – you have all the players who are involved actually on the project.'
Baartmans continues: 'Sharing knowledge means we don't have to keep reinventing the wheel in all sorts of different areas. Additionally, it gives the policymakers who are taking part a clear insight into how things happen on the ground. This means we are able to bridge the gap between the experts who conceive ideas on paper and those who are actually in the field. That really is added value that the CILOLAB brings.'
Up a notch
As far as Baartmans is concerned, the efforts being made towards achieving the climate objectives could be moved up a notch. One way is to gain knowledge of logistics models and develop new out-of-the-box models, and the other is through stimulation measures. 'At present, clean transport costs more than dirty transport. It means you have to create a soft landing, put down a type of red carpet.'
'Important to experiment with logistics solutions to see what is possible'
'There is still no negative value attached to pollution', confirms Quak. 'That applies to both emissions and use of space. Everyone senses that things should be done differently, but as long as there are no regulations, any feeling of urgency is lacking. So, it is all the more important that we, together with all the various partners, test and experiment with logistics solutions to see what is possible.'
More space for pedestrians and cyclists
What will the ideal city with zero-emission zones look like in ten years' time? Quak: 'There will certainly be less motorised mobility and much less use of fossil fuels. Also, there will be more space for pedestrians and cyclists. On top of that, consumers will have a much greater say on what and when they receive items they have ordered. Service levels will continue to rise.'
Even now, Quak sees positive developments. 'In local authorities, for example, I increasingly often meet experts who are creating logistics policies with an eye on the future. I would like to invite interested policymakers and freight companies who are keen to contribute their ideas on technical questions or logistics challenges to get in touch.'
Contact us
Hans Quak

Functie:

Senior Scientist

City logistics studies how urban freight distribution can take place in urban areas as well as the strategies that can improve its overall efficiency while mitigating externalities such as congestion and emissions.
Get inspired
12 resultaten, getoond 1 t/m 5
TNO pleads for getting innovations to the road quicker
With the current state of innovation, we can move around much smarter, safer, and cleaner. Implementation is often the limiting factor. This threatens to jeopardize both economic and social goals. TNO advocates more focus on implementing innovations, including testing in a realistic, practical environment.


TNO's hydrogen internal heavy duty combustion engine wins prize at EARTO Innovation Awards
Today TNO won second prize in the category 'Impact Expected' at the 13th EARTO Innovation Awards for an innovative hydrogen combustion engine for the maritime sector. The innovation involves converting existing, heavy (diesel) engines in cargo ships to a clean, hydrogen combustion engine. The impact: almost 100% CO₂ reduction with short implementation times and costs! Due to our retrofit concept, existing engines can be retrofitted with the technology and have immediate impact without having to wait for the end-of life of the existing engines. The prize was awarded at a special ceremony in Brussels with wide political and stakeholder participation.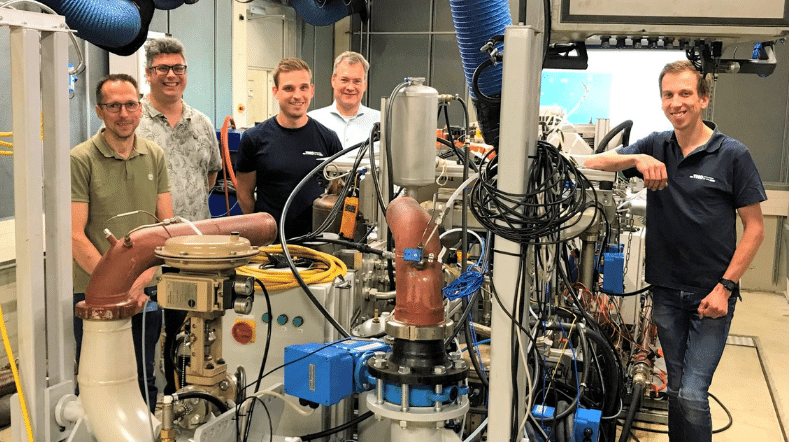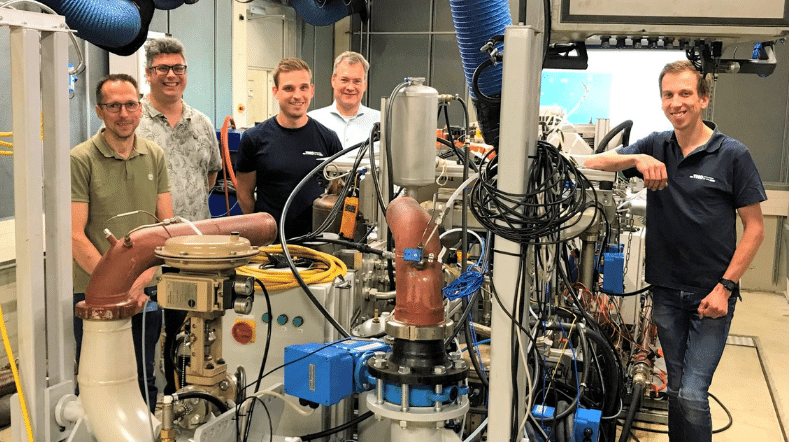 TNO Prepares to Build Breakthrough Emissions Monitor
TNO and partners have developed the HIGS instrument to accurately monitor atmospheric gases for precise measurement of greenhouse gases and emitters.
ORCA: Optimised Real-world Cost-Competitive Modular Hybrid Architecture for Heavy Duty Vehicles
As part of its commitment to significantly reduce tailpipe CO2 emissions, the European Commission is co-funding a number of projects that it believes can make a major contribution to achieving that goal. ORCA is one such project.
Safer European roads thanks to breakthrough in truck platooning
In truck platooning, trucks are linked with automated driving support systems to drive directly behind each other in small convoys. This improves traffic flow, increases road safety, saves fuel and reduces CO2 emissions. The EU co-funded ENSEMBLE project takes truck platooning to the next level. The international partners have successfully deployed multi-brand truck platooning, which will further increase safety on European roads.