TNO's Brains4x accelerates innovation on societal challenges in the Netherlands
From the corona pandemic to the nitrogen crisis: the Netherlands is facing major challenges. After the success of Brains4corona and Brains4nitrogen, TNO will organize more challenges: the Brains4x-challenges. In this way TNO will make an extra contribution to finding solutions for urgent issues. "In doing so, we deliver value to society in the short term," says Jaap Lombaers, Director of Knowledge Management & Partnerships at TNO.
TNO'ers showed their innovation power in the Brains4corona and Brains4nitrogen challenges over the past two years, working to make contributions to combating the corona crisis and the nitrogen crisis. Lombaers is pleased that the approach is continuing.
"I think we have discovered a formula for success, complementary to our existing practices. In these challenges we base ourselves on reusing the knowledge and expertise that TNO already has in-house. This often involves surprising knowledge combinations from very different parts of TNO. Together with knowledge partners and interested parties, we can therefore apply that knowledge in the short term through such challenges."
All TNO employees can participate in the challenges and submit a project proposal. Subsequently, the projects that are actually implemented are selected. It is not only society that benefits: TNO employees themselves are also enthusiastic. "It's very satisfying to be able to come up with solutions quickly," says Lombaers. "I also noticed during Brains4corona and Brains4nitrogen the enthusiasm of my colleagues."
The projects selected within such a challenge must meet a number of conditions. Solutions must be able to be put into practice in the short term. They must also be innovative; not a repetition of what others have already developed and perhaps also implemented.
A next 'episode' of the Brains4x Challenges is now in preparation and will run next year. The choice of theme will be made soon.
Brains4corona
For the first challenge, Brains4corona, 21 project proposals were selected from about 80 proposals. The wide variety of projects proposed surprised Lombaers. "One of the projects, PUPPY (in full Pop-Up, Pick-Up and Home Delivery), was aimed at entrepreneurs who had seen their sales decline during the corona crisis. The project developed a cost-effective and logistically collaborative model to pick up and deliver products locally to consumers. Another project from this first Brains4x Challenge developed a fast, inexpensive and reliable corona test that provides results within an hour. The modified testing method (LAMP) simplifies and reduces the number of intermediate steps.
Brains4nitrogen
For the second challenge, Brains4nitrogen, four projects were eventually selected that contribute to combating the nitrogen crisis. The projects came up with solutions for different sectors involved in the crisis, from construction to agriculture.
The 'Construction Equipment Emission Measurement Solutions' project focuses on construction equipment and deploys a tool that can be used to determine the nitrogen emissions of machines on the construction site. In this way, the choice of equipment to be used, maintenance and replacement can be better planned. A second project focused on agriculture, 'N2-ABLE', deploys a smart installation to combat nitrogen emissions, by processing manure and chemically changing it into a non-harmful form of nitrogen.
Brains4nitrogen's four projects may be smaller than Brains4corona, "but by cleverly reusing knowledge already developed at TNO we can make a real contribution here, too," says Lombaers.
Contact us
Jaap Lombaers

Functie:

Director Knowledge Management and Partnerships
Get inspired
479 resultaten, getoond 6 t/m 10
TNO's view of 2030: Getting a grip on climate change from space
Greenhouse gas emissions in the atmosphere are one of the main contributors to climate change and must therefore be rapidly reduced if we are to meet the 2030 climate targets. TNO is working on new satellite technology that makes it possible to do so. Because the better we identify emissions, the more targeted the action we can take.


Webinar: Switch to the hybrid energy system
How will our future electricity grid remain stable and affordable? Sign up for the webinar and get an insight into the technological and societal solutions for our future energy system.
Handbook to help with detection
Everyone can live a contribution to detection. But how can police and citizen (organisations) work together to ensure our safety and justice? The new TNO handbook 'First Aid for Investigation - Handbook for Citizen Detectives' offers help.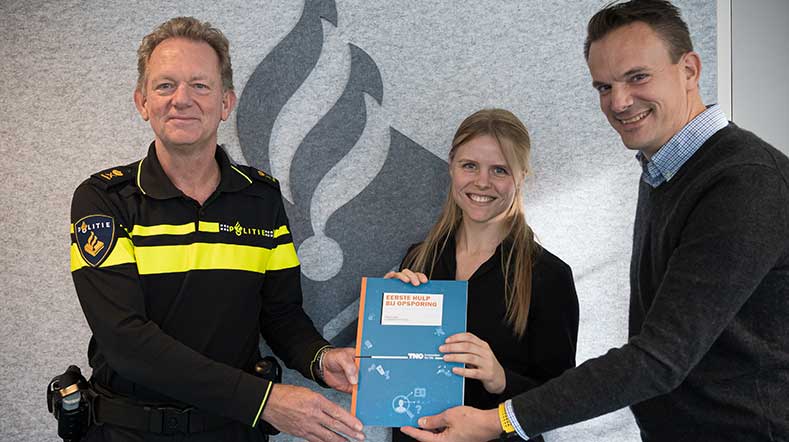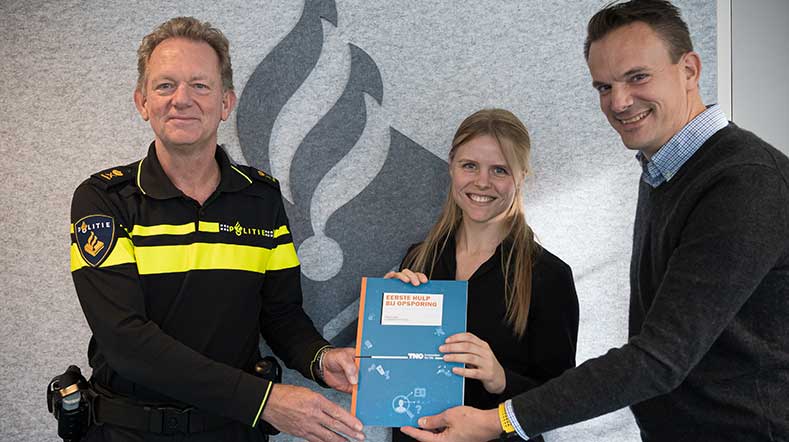 TNO helps accelerate drug development through insight
To find the most effective interventions for complex metabolic diseases, we must first understand the dynamics of disease onset and progression. Only then can key targets and optimal therapeutic windows for more effective treatment be defined. We spoke with Anita van den Hoek, Research Scientist for TNO Metabolic Health, about how TNO helps pharmaceutical companies accelerate drug development through better understanding of disease pathways.


Climate goals achievable with strategic approach
Both globally and in the Netherlands, we are lagging the Paris climate targets. Meeting the climate targets is urgent, but possible. TNO advocates an integrated approach and demonstrates how we can speed up the process towards climate neutrality.