TNO's Brains4x accelerates innovation on societal challenges in the Netherlands
From the corona pandemic to the nitrogen crisis: the Netherlands is facing major challenges. After the success of Brains4corona and Brains4nitrogen, TNO will organize more challenges: the Brains4x-challenges. In this way TNO will make an extra contribution to finding solutions for urgent issues. "In doing so, we deliver value to society in the short term," says Jaap Lombaers, Director of Knowledge Management & Partnerships at TNO.
TNO'ers showed their innovation power in the Brains4corona and Brains4nitrogen challenges over the past two years, working to make contributions to combating the corona crisis and the nitrogen crisis. Lombaers is pleased that the approach is continuing.
"I think we have discovered a formula for success, complementary to our existing practices. In these challenges we base ourselves on reusing the knowledge and expertise that TNO already has in-house. This often involves surprising knowledge combinations from very different parts of TNO. Together with knowledge partners and interested parties, we can therefore apply that knowledge in the short term through such challenges."
All TNO employees can participate in the challenges and submit a project proposal. Subsequently, the projects that are actually implemented are selected. It is not only society that benefits: TNO employees themselves are also enthusiastic. "It's very satisfying to be able to come up with solutions quickly," says Lombaers. "I also noticed during Brains4corona and Brains4nitrogen the enthusiasm of my colleagues."
The projects selected within such a challenge must meet a number of conditions. Solutions must be able to be put into practice in the short term. They must also be innovative; not a repetition of what others have already developed and perhaps also implemented.
A next 'episode' of the Brains4x Challenges is now in preparation and will run next year. The choice of theme will be made soon.
Brains4corona
For the first challenge, Brains4corona, 21 project proposals were selected from about 80 proposals. The wide variety of projects proposed surprised Lombaers. "One of the projects, PUPPY (in full Pop-Up, Pick-Up and Home Delivery), was aimed at entrepreneurs who had seen their sales decline during the corona crisis. The project developed a cost-effective and logistically collaborative model to pick up and deliver products locally to consumers. Another project from this first Brains4x Challenge developed a fast, inexpensive and reliable corona test that provides results within an hour. The modified testing method (LAMP) simplifies and reduces the number of intermediate steps.
Brains4nitrogen
For the second challenge, Brains4nitrogen, four projects were eventually selected that contribute to combating the nitrogen crisis. The projects came up with solutions for different sectors involved in the crisis, from construction to agriculture.
The 'Construction Equipment Emission Measurement Solutions' project focuses on construction equipment and deploys a tool that can be used to determine the nitrogen emissions of machines on the construction site. In this way, the choice of equipment to be used, maintenance and replacement can be better planned. A second project focused on agriculture, 'N2-ABLE', deploys a smart installation to combat nitrogen emissions, by processing manure and chemically changing it into a non-harmful form of nitrogen.
Brains4nitrogen's four projects may be smaller than Brains4corona, "but by cleverly reusing knowledge already developed at TNO we can make a real contribution here, too," says Lombaers.
Get inspired
402 resultaten, getoond 1 t/m 5
Educating AI
You can read about how AI is educated in Chapter 1. How can we make clear to AI which goals we want to pursue as humans? Andhow can we ensure intelligent systems will always function in service of society?


Innovation with AI
What does that world look like in concrete terms? Using numerous examples, TNO has created a prognosis for the future in Chapter 2. Regarding construction, for example, in which AI will be used to check the quality, safety, and energy efficiency of buildings before they are actually built. Or healthcare, where robots will partly take over caregivers' tasks and AI will be able to autonomously develop medicines.


Innovating with innovation AI
How AI will change research itself is explained in Chapter 3. For example, what role will AI be permitted to play in knowledge sharing? And what will happen when we make machines work with insurmountably large data sets?


David Deutsch on the development and application of AI
Peter Werkhoven, chief scientific officer at TNO, joins physicist, Oxford professor, and pioneer in the field of quantum computing, David Deutsch, for a virtual discussion. Deutsch set out his vision in 1997 in the book, The Fabric of Reality. Together, they talk about the significance of quantum computing for the development and application of AI. Will AI ever be able to generate 'explained knowledge' or learn about ethics from humans?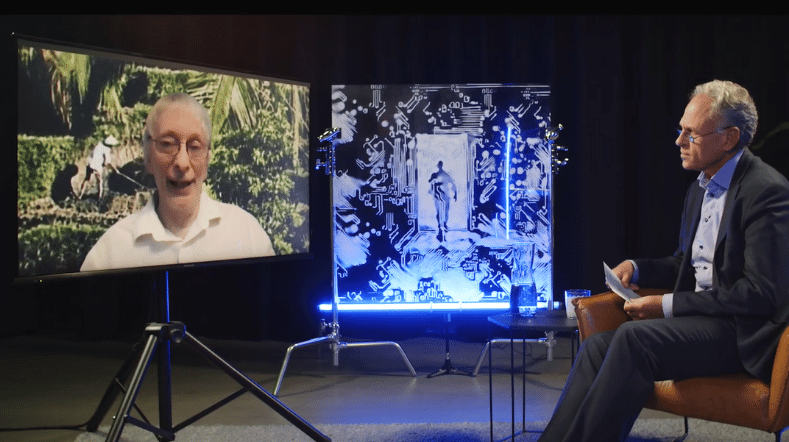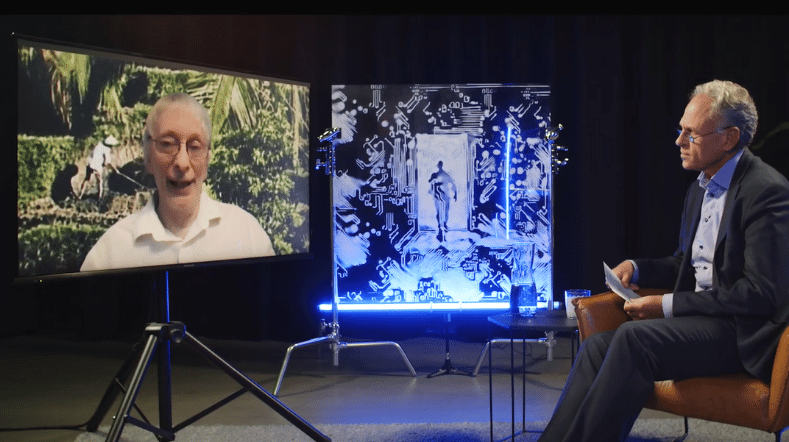 Rob de Wijk on the rise of AI in geopolitical context
Anne Fleur van Veenstra, director of science at TNO's SA&P unit, interviews Rob de Wijk, emeritus professor of international relations in Leiden and founder of The Hague Centre for Strategic Studies. Rob is also a much sought-after expert who appears on radio and television programmes. What does the rise of AI mean geopolitically and in armed conflicts?