Reducing energy poverty in a targeted way thanks to Privacy-Enhancing Technologies
Many households in the Netherlands struggle to pay their energy bill every month. Personal help from municipalities is an effective form of support, but is complicated by our privacy laws. A team of young TNO researchers is aiming to tackle energy poverty by providing municipalities with data-driven insights to support people in need – without breaching their privacy. Together with Rotterdam City Council, they would like to explore how technology can contribute to a more effective and more targeted approach to energy poverty.
Energy poverty in Rotterdam
Energy-poor households in the least energy-efficient homes have been hit hardest by the rise in energy prices: it is estimated that they spent an average of 16.3% of their income on energy costs in 2022. What exactly does Rotterdam City Council understand by energy poverty?
'To do justice to the complexity of this problem, we use two criteria,' says Lianne Mack. As Sustainability Advisor at Rotterdam City Council, she deals with the social side of the energy transition.
'The first parameter we use is the income-to-energy cost ratio. If someone spends more than 10% of their disposable income on energy every month, we speak of energy poverty.
This criterion does not cover everything, however. If you have an old house, but are wealthy, you could still find yourself in energy poverty according to this definition.
That's why we also look at the energy burden. If, at the end of the month, after paying your energy bill, you are left with too little money to pay for the things you need, then we also talk of energy poverty.'
Energy-inefficient homes
There is no doubt that energy poverty exists. As many as 12% of Rotterdam residents are faced with this problem. Lianne Mack: 'The problem mainly arises in neighbourhoods with poor-quality housing and relatively low incomes.
An additional problem is that the majority of the households affected by energy poverty are in rented accommodation. As a tenant, you often have few options to reduce your energy bills yourself.
In addition, there is a sizeable group of homeowners who have just about managed to buy a house on the tight housing market, but have insufficient funds left over to make it energy-efficient.' Taken together, we are talking about large numbers of citizens who are financially strapped and unable to keep up with the energy transition.
'Is our help reaching the right people?'
To reduce energy poverty, Rotterdam City Council has received funding from the state that it is using to finance several projects aimed at combating this problem.
One example involves supporting low-income Rotterdam residents with poorly insulated homes in taking energy-saving measures.
Lianne Mack: 'We are now halfway through the project period, and what I'm particularly keen to know is whether the money is being spent appropriately and whether we are reaching the right people. There are families affected by energy poverty who remain under the radar, but need help. Shame plays a role in this,' Lianne Mack explains.
Privacy-Enhancing Technologies
To identify who needs help as accurately as possible, you ideally need to combine different types of data.
In the case of energy poverty, these include, for example, the floor area of the home, the number of occupants, the energy label, and the expected energy consumption, but also data about income.
'Privacy-Enhancing Technologies have now proven to be a secure way of combining insights from multiple data sources, without having to see the data yourself,' explains Anna Butter, one of the TNO researchers who worked on the business case. 'This means parties are more willing to make their data available. At TNO we now have a wealth of experience of using these technologies.'
Dashboard helps combat energy poverty
A team of young TNO researchers think they can help municipalities tackle energy poverty using data-driven insights to support people in need.
To make this possible, they have developed a business case for a dashboard, in collaboration with Rotterdam City Council. Privacy-Enhancing Technologies (PETs) are being used for this.
Anna Butter: 'We've noticed that Rotterdam City Council needs a uniform approach and methods to monitor whether the money is being spent effectively. This dashboard and technology can make a major contribution in this area. It would be great if we could further develop this project together with Rotterdam City Council.'
Multi-Party Computation
One promising PET for identifying energy poverty is Multi-Party Computation (MPC). MPC involves using cryptography to securely encrypt data being processed. During that process, the data is not accessible.
This means that the parties sharing the data cannot see each other's data. Consequently, data does not have to be shared in readable form and remains encrypted.
Anna Butter: 'As a public authority, you want to respect residents' privacy and you have to comply with the GDPR. That means ensuring that the data cannot be traced back to household level. At the same time, you also want the best possible knowledge about who you should approach to offer help.
To gain approval to use data, the guideline that any restriction of the right to privacy must be proportionate is also important. That is to say, a person's privacy should be infringed as little as possible. The use of PETs represents a big step forward in relation to this aspect in particular.'
'As part of the partnership with TNO, it would be great if we could soon start looking at specific neighbourhoods to provide more targeted help'
'Together you can really make an impact'
The pilot with Rotterdam City Council would be a great next step: what are the expectations of both parties? 'As part of the partnership with TNO, it would be great if we could soon start looking at specific neighbourhoods to provide more targeted help,' Lianne Mack hopes.
'This target group is often under a lot of stress and needs things to be made easy for them when it comes to reducing their energy bills.' Anna Butter shares this view, adding: 'Our motivation with this project is to provide the right help to the right people at the right time.
What I find particularly interesting about the project is the synergy: our technology allows new insights to be gleaned from data, which the city council then uses to provide targeted help, drawing on its expertise in relation to social issues. Together you can really make an impact that way.
In addition, I hope that we can scale the project appropriately for smaller municipalities, and that this technology will help reduce other forms of poverty too, such as mobility poverty.'
Preventing energy poverty
Research by TNO reveals that in 2022 an estimated 600,000-plus households in our country were living in energy poverty. TNO is working to prevent energy poverty via, amongst other things, the National Energy Poverty Research Programme.
The Ministry of Economic Affairs and Climate Policy, the Ministry of the Interior, and the Ministry of Social Affairs and Employment are also involved in this programme, along with the provinces of North Holland and South Holland, the Association of Netherlands Municipalities (VNG), the Netherlands Enterprise Agency (RVO), and Statistics Netherlands (CBS).
Get inspired
5 resultaten, getoond 1 t/m 5
Poverty reduction with privacy technology: the 13 most pressing questions
Using Privacy Enhancing Technologies to fight poverty. What is this technology and does it process my data privacy friendly? Read the answers to the most pressing questions.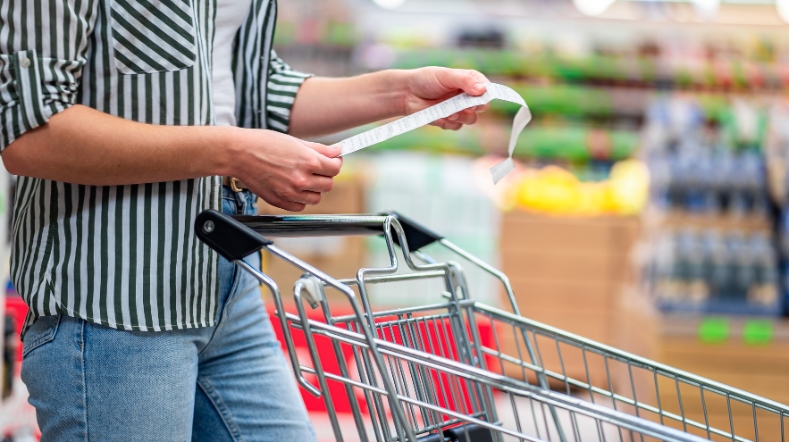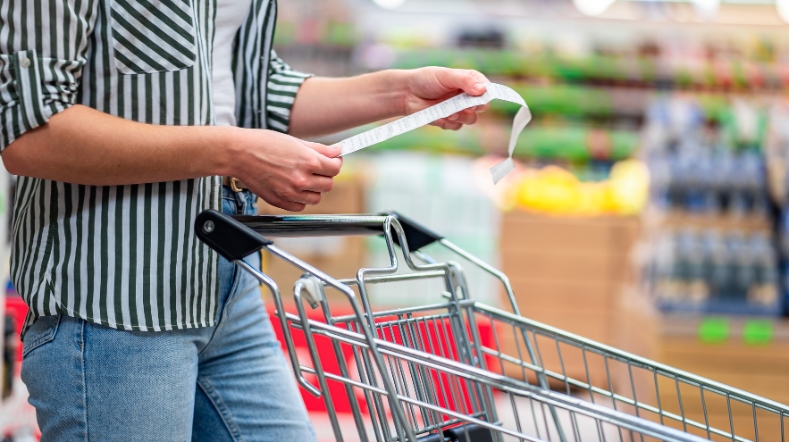 Synthetic data generation: secure learning from personal data


Privacy enhancing technologies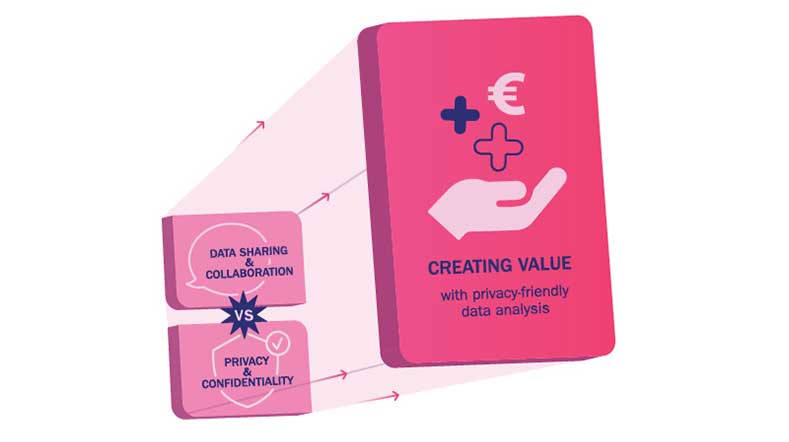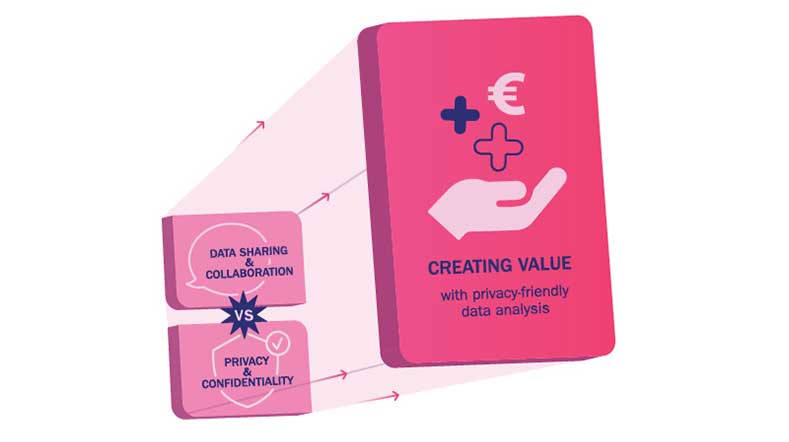 Federated learning: get to know privacy-preserving data analysis
Secure multi-party computation