Carbon neutral industry
The Netherlands must become more sustainable. But since industry is responsible for one third of all carbon emissions, this is a huge challenge. More sustainable fuels and production processes are badly needed.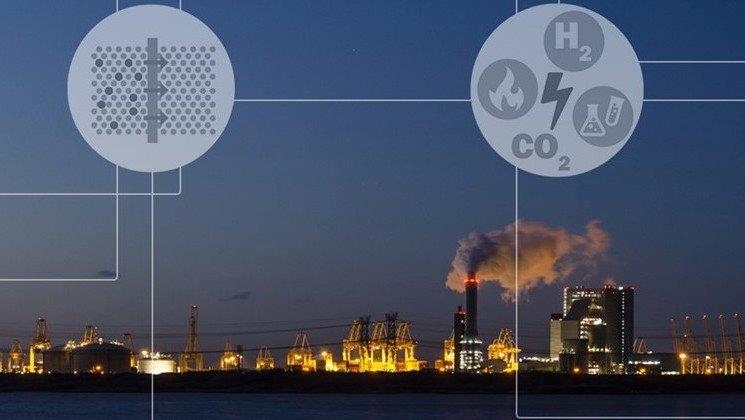 Towards a CO2-neutral industry
Industry accounts for about one-third of CO2 emissions in the Netherlands. We're working to make industry carbon-neutral by 2050, so there's a huge amount to do.
Our latest developments
9 resultaten, getoond 6 t/m 9
HY3-project: Towards Dutch-German hydrogen value chains
Forschungzentrum Jülich (Germany), German energy agency - Dena (Germany) and TNO (the Netherlands), have jointly cooperated in the project HY3 to provide the insights into what a transnational hydrogen economy might look like in 2050.
European Industry & Energy Summit 2021
Join industrial and energy leaders at the European Industry & Energy Summit 2021.
December 7th and 8th Rotterdam Ahoy will host Europe's largest event covering both the industry as well as the power business. In two days more than a dozen keynotes, side events, cases and Energizing talks will update you about future opportunities and threats of the energy transition and climate agreement.
Cost-effective sustainable aviation fuel
The EU funded project HIGFLY aims to produce sustainable aviation fuels from low-cost and abundant biobased feedstocks.
Germany and The Netherlands come up with a bilateral agenda on hydrogen and green electrons for industry
Germany and The Netherlands discussed ideas for a bilateral agenda on hydrogen and green electrons for a future sustainable industry.
Contact us
André Faaij

Functie:

Director of science energy and material transition

My research interests and priorities contribute to TNO's objectives by advancing the capabilities and use of state of the art system analyses methods and tools to inform the energy transition across the board.