Carbon neutral industry
The Netherlands must become more sustainable. But since industry is responsible for one third of all carbon emissions, this is a huge challenge. More sustainable fuels and production processes are badly needed.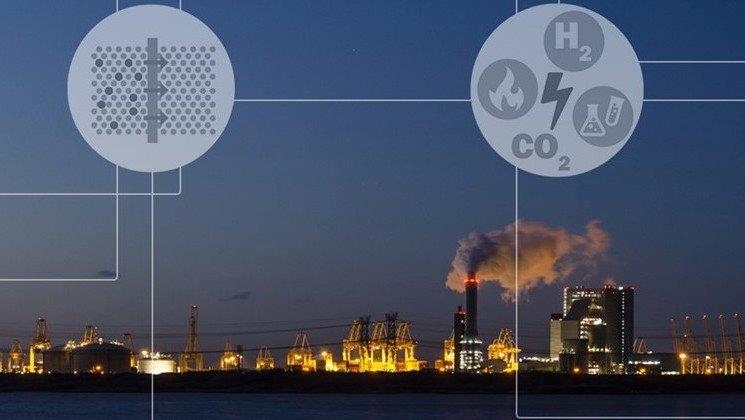 Towards a CO2-neutral industry
Industry accounts for about one-third of CO2 emissions in the Netherlands. We're working to make industry carbon-neutral by 2050, so there's a huge amount to do.
Our latest developments
9 resultaten, getoond 1 t/m 5
Unique test installation for CO2 capture and conversion to green chemicals
While the world is fully engaged in electrolysis to produce hydrogen by splitting water, TNO is also using this technology to convert CO2. CO2 electrolysis is a promising electrochemical technique for converting this greenhouse gas into high-quality sustainable chemicals.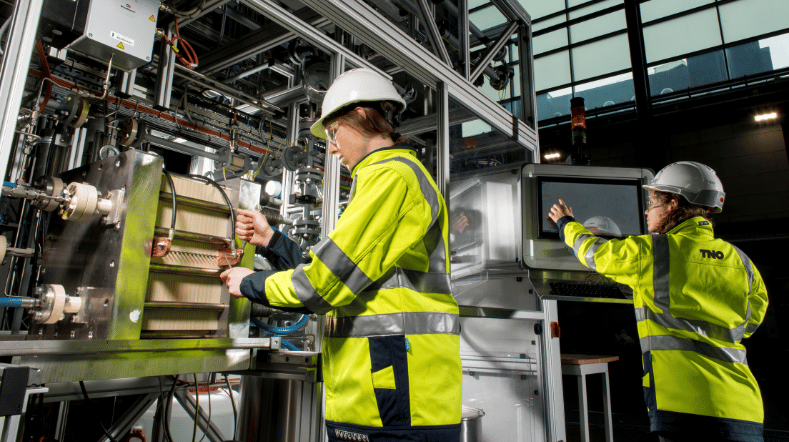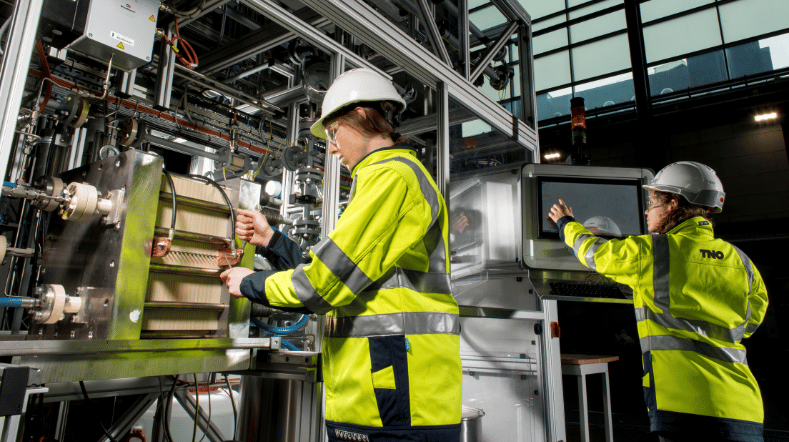 Combining offshore wind and floating solar to reduce costs of green hydrogen
The recently granted innovative research project SENSE-HUB, led by TNO, addresses the integration of various energy system modules for the Dutch North Sea. The synergies between offshore wind, offshore solar and hydrogen production at sea will be considered.
Climate goals achievable with strategic approach
Both globally and in the Netherlands, we are lagging the Paris climate targets. Meeting the climate targets is urgent, but possible. TNO advocates an integrated approach and demonstrates how we can speed up the process towards climate neutrality.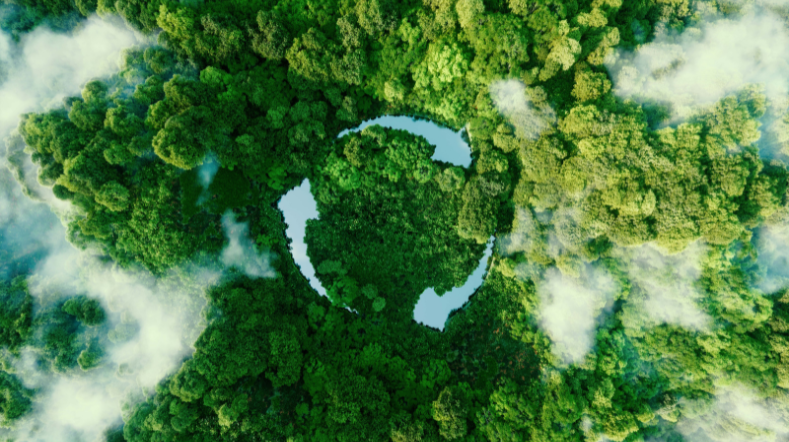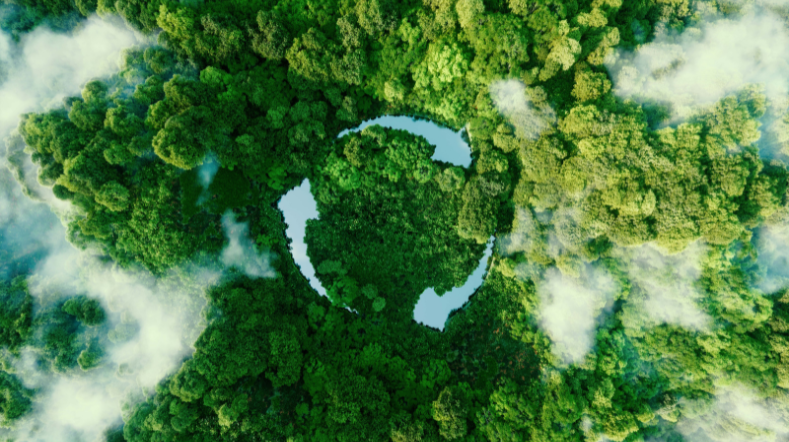 Breakthrough electrolyser development: 200 times less iridium needed
Produced via electrolysis using electricity from the sun and wind, green hydrogen has a crucial role to play in the energy transition. Iridium is a scarce material that is presently essential to electrolysers working with the commonly used Proton Exchange Membrane (PEM) technology.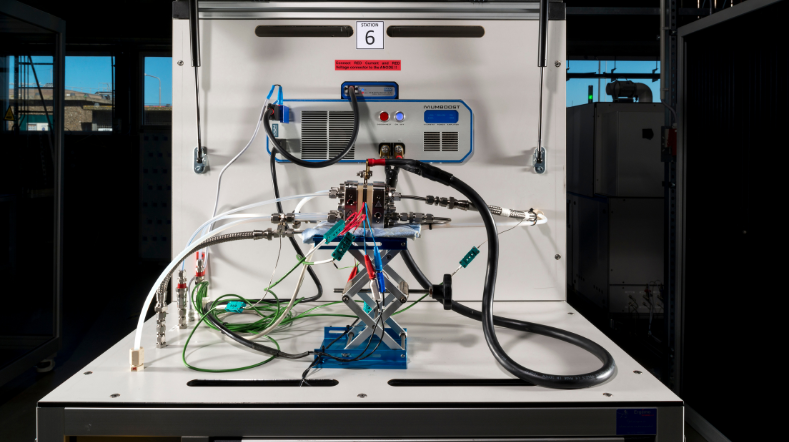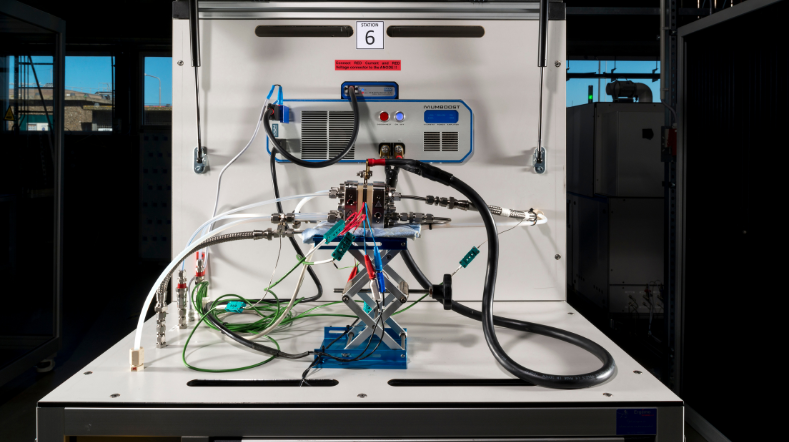 TNO and partners to work together to boost the efficiency of renewable hydrogen production
TNO, Bekaert, Johnson Matthey and Schaeffler are working on a new generation of electrolysers. The goal is energy efficiency and cost reduction.
Contact us
André Faaij

Functie:

Director of science energy and material transition

My research interests and priorities contribute to TNO's objectives by advancing the capabilities and use of state of the art system analyses methods and tools to inform the energy transition across the board.