Accelerating the market launch of innovations and technology. So that society and business can benefit from technologies sooner. That's the aim of our Technology Transfer programme. We're always on the lookout for investors and entrepreneurs for this programme.
From technology to spin-off
In the Tech Transfer programme, we consider whether we can turn an in-house technology into a start-up company. Or whether we can arrange a licensing agreement with an existing company. Within projects, we carry out market research, draw up a business plan, and make agreements, among other activities.
Successful completion of the Technology Transfer programme will produce a spin-off with a validated value proposition and a business plan. Including a dedicated team and the latest technology with intellectual property rights (IP rights).
Spin-offs
Do you want to know more about our spin-offs or contribute to the technologies? Take a look at the spin-offs or contact the entrepreneur.
Projects
Are you keen to know about current Tech Transfer projects?
Book: How to become investor ready
In the book 'How to become investor ready' (pdf) authors Rolph Segers and Stefan van der Ploeg cover all the necessary steps to come up with a solid business plan, with which you can approach investors. Do you want a physical copy? Order it here.
Investors and strategic partners wanted
The projects are often looking for external investors and strategic partners to help build the new company and launch the first products. With us as a strategic partner, you're assured of a continuous and reliable deal flow for your pipeline. This is how you gain a competitive edge in an ever-changing market. Would you like to become an investor or strategic partner? Then contact us at [email protected].
Contact us
Susanna Rademaekers

Functie:

Tech Transfer Support
Get inspired
146 resultaten, getoond 1 t/m 5
Motivaction performs TNO customer survey
Research company Motivaction is currently conducting a survey among TNO customers. Motivaction may approach you to participate in this survey.
Angèle Reinders new director Solliance
Angèle Reinders, professor at Eindhoven University of Technology (TU/e), has been appointed Solliance's new director. Reinders will lead the new broad focus of the Dutch/Flemish/German solar energy partnership.
TNO and TECNALIA collaborate on Digital Twins for Smart & Sustainable Cities
TNO and TECNALIA Research & Innovation from Spain have announced a new cooperation agreement to establish a strategic partnership in applied research for smart and sustainable cities, mobility and enabling technologies, in particular Local Digital Twins. Representatives of both organisations signed a Memorandum of Understanding to this effect in Bilbao on 11th January 2023.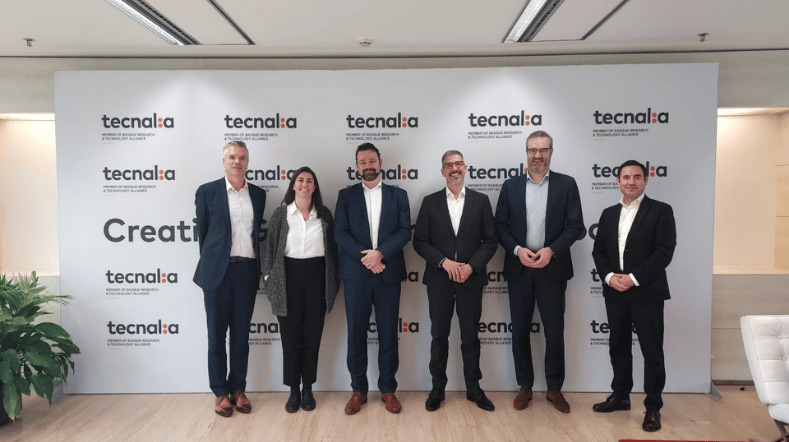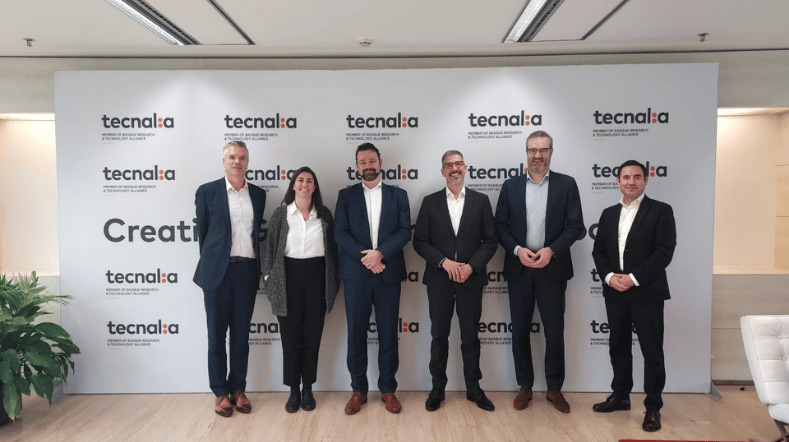 TNO extends EUV-partnership with USHIO Inc.
USHIO Inc.-delegation visits TNO and extends EUV-partnership. Over the last five years USHIO Inc. has been TNO's strategic supplier and partner for the high intensity EUV light source used in our EBL2.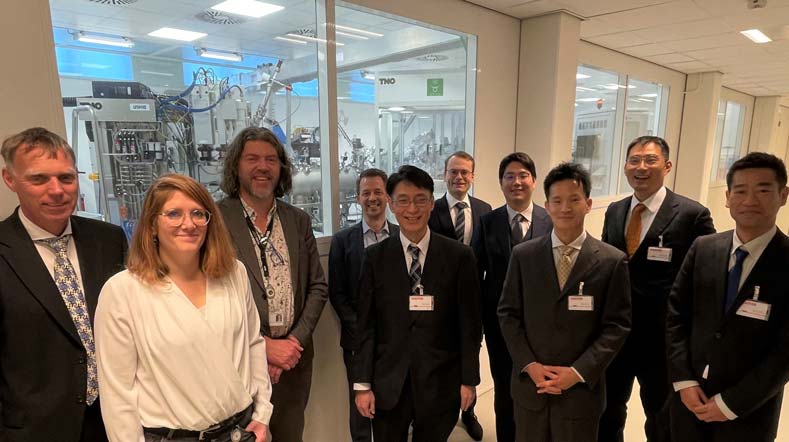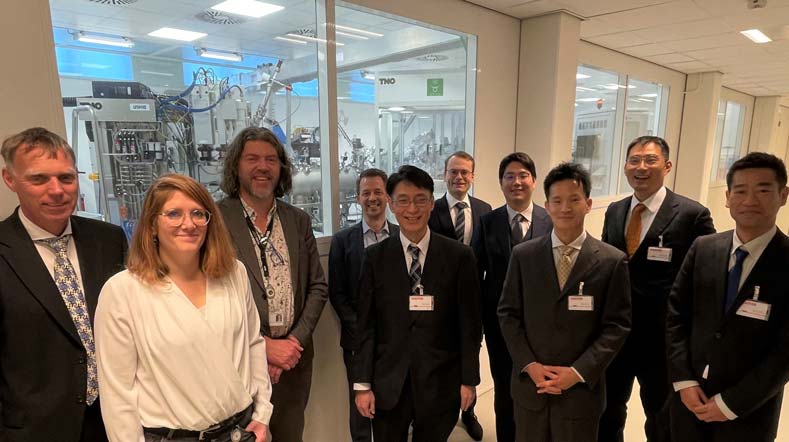 Offshore Solar Platform: 3 gigawatt peak (GWp) of solar power by 2030
The Offshore Solar Platform (POS) was officially launched on 1 January 2023. For now, the platform consists of a core group of Dutch companies whose ambition is the development and roll-out of offshore solar power, together with TNO.