Energy transition: a sustainable future is the only future
Our ambition is to accelerate the energy transition together with knowledge institutions, businesses, and government, to create an energy system in the Netherlands which is free from CO2 emissions by 2050. In addition, we offer the Dutch business community the opportunity to take the lead and export their innovative products. This is how we want to strengthen the competitive position of the Netherlands.
Scenarios for a climate-neutral energy system
Explore this white paper to learn how smart combinations of energy lead to a sustainable and affordable energy system.
Accelerating the energy transition
In order to achieve the climate targets, it is necessary to accelerate the energy transition. The challenge is to reduce carbon emissions. This can be done by phasing in renewable energy at an accelerated rate, and phasing out fossil energy smoothly, while keeping the energy supply safe, available and affordable. Energy saving is also an important tool. The transition calls for major technical and social changes in all sectors of the economy, in governments and for citizens.
Strengthening the Netherlands' competitiveness
The transition to a carbon-free energy system requires technical, social and policy innovations. We conduct independent and internationally renowned research. We stand for an agenda-setting, initiating and supporting role for government, businesses and societal organisations.
Our 4 innovation programmes
Our ambitions are formulated in 4 coherent innovation programmes that are in line with the energy agenda and the coalition agreement. With these programmes, our aim is to achieve:
CO2 reduction in the Netherlands: measures and innovations
CO2 emissions in the Netherlands must be drastically reduced. How will we achieve this radical reduction in CO2 levels? We list all measures and innovations.
Get inspired
130 resultaten, getoond 1 t/m 5
Unique test installation for CO2 capture and conversion to green chemicals
While the world is fully engaged in electrolysis to produce hydrogen by splitting water, TNO is also using this technology to convert CO2. CO2 electrolysis is a promising electrochemical technique for converting this greenhouse gas into high-quality sustainable chemicals.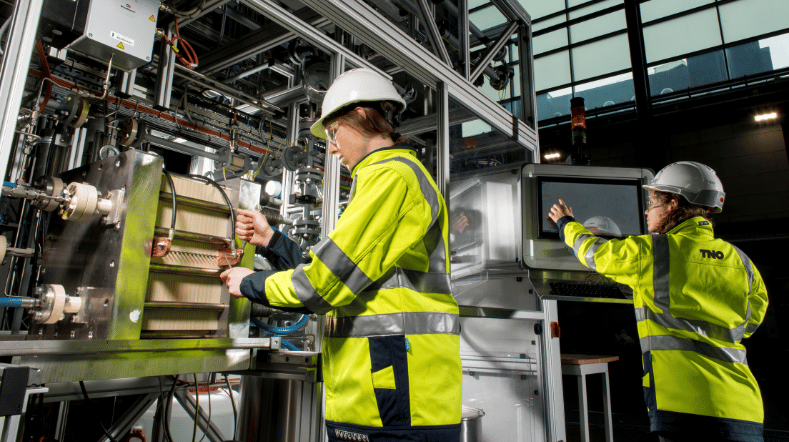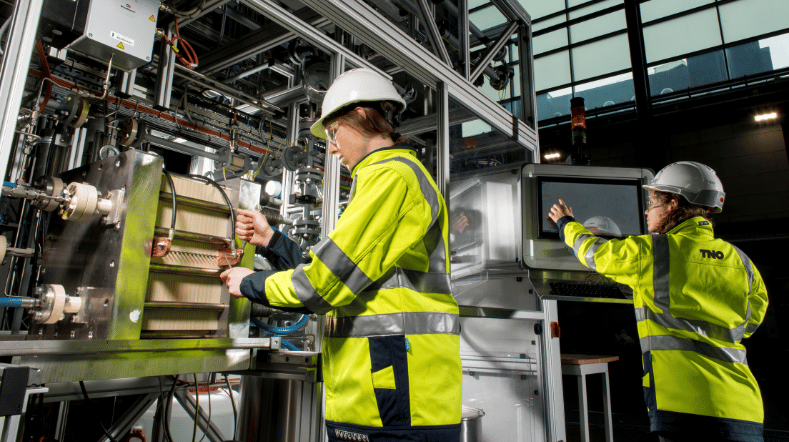 Dutch-German consortium develops simplified tandem solar modules for European market
In cooperation with Dutch and German industrial partners, TNO is advancing a tandem solar module suitable for early market introduction. This application can reach higher efficiencies than those achieved by current silicon-based solar modules, which results in more power per square meter and lower cost per kWh.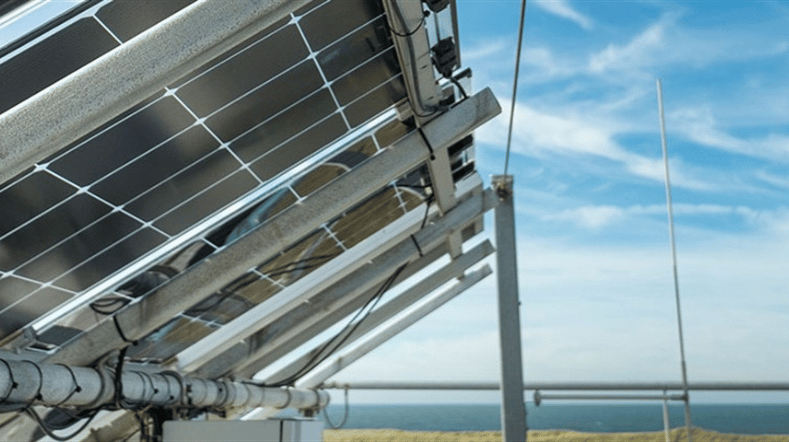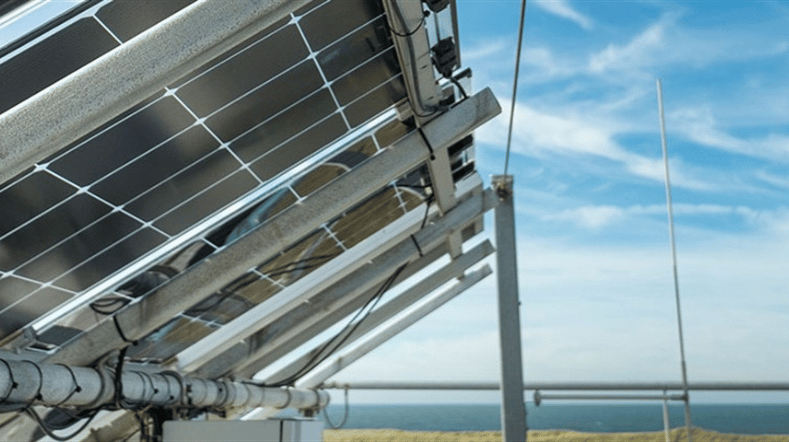 Wind of change in recycling wind turbine blades
A new project aims to find a commercially viable and scalable solution to the looming stockpile of discarded wind turbine blades. The EoLO-HUBs (End of Life through Open HUBs) project will last 4 years.
Combining offshore wind and floating solar to reduce costs of green hydrogen
The recently granted innovative research project SENSE-HUB, led by TNO, addresses the integration of various energy system modules for the Dutch North Sea. The synergies between offshore wind, offshore solar and hydrogen production at sea will be considered.
Paved dykes are promising for solar panel application
A study of the possibilities for adding solar panels to dykes shows that solar panels placed on a paved dyke surface are the most suitable and can be applied without much additional research.