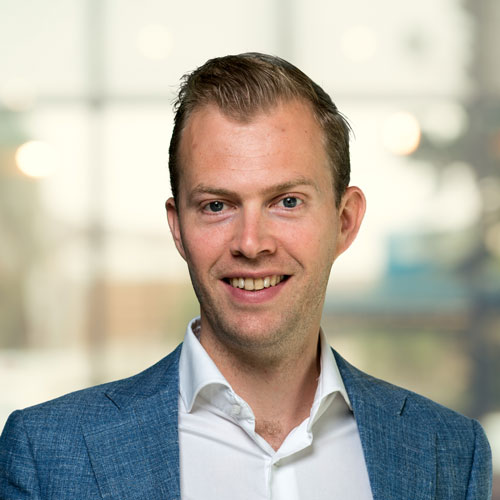 Functie:
Senior scientist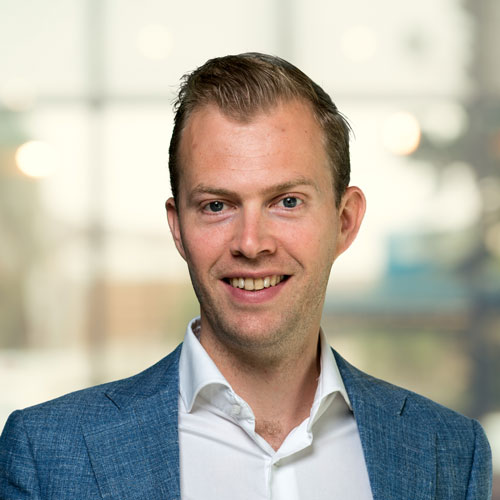 Bastiaan Wissingh is Senior Research Scientist at the Networks department, specialized in new and innovative communication technologies for the Automotive domain like IEEE 802.11p, 3GPP C-V2X and ETSI Geonetworking with PKI. He also has affinity with new networking concepts like Information Centric Networking (ICN), Quick UDP Internet Connections (QUIC) and 5G.
As a system engineer, Sebastiaan likes a hands-on approach in software architecture, software engineering, and system integrations. For instance, during the SOCCRATES project, Sebastiaan is working as a system integrator, combining tools and techniques of our EU partners, to build a SOC platform that helps organizations to automatically prevent and mitigate cyber-attacks.
"The scope of Networks is very broad, but at its core we research new network technologies and see how we can improve their speed, security and stability. In doing so, we look at the application of 5G, C-V2X and ITS-G5 networks, among others, in areas such as telecoms, defence and automotive. Personally, I'm mainly in the defence and automotive sectors."
"Within defence, I'm working on ways of establishing ad hoc communication between military personnel in areas where no communication infrastructure is available. Within automotive, I'm looking at self-driving vehicles and how they communicate with the outside world. I'm currently working on a large European project, 5G-HEART, which evaluates the added value of 5G technology in sectors such as healthcare, agriculture and transport."
"A good case study in the transport sector, for example, is the communication between cars and roadside systems such as intersections. These systems can relay messages such as the status of traffic lights or the detection of pedestrians. Because the latency of 5G is much lower, this form of communication is now suddenly within reach!"
A lot of freedom
"Eight years ago, I completed my master's in System & Network Engineering at the UvA. I wrote my thesis at TNO on how to design large networks as efficiently and securely as possible. I focused mainly on content-delivery networks such as Netflix, Amazon Prime and Disney Plus, which position their servers as close to the user as possible to minimise delay. After graduating, I had several offers from consultancy companies, but I liked the working atmosphere at TNO so much that I wanted to stay.
The people who work here are nice and friendly; they come by for a chat and ask how things are going, even doing this when I was still a student. In addition, you're free to choose the projects you want to work on. That freedom is sometimes difficult for new colleagues who are used to more guidance, but it's what makes TNO so special. Six years ago, I took a different path: I joined an automotive project, just to get a taste of it. That appealed to me so much that I was drawn more and more in that direction."
Independent position
"Unique to TNO is our independent position, because TNO exists by law. Look at our ICT field: the role of TNO is to evaluate certain technologies and take them further, taking into account the benefit for society as a whole as well. For-profit companies cannot always afford to take TNO's position, but we can cooperate on innovation.
I see a good example now in the context of the European 5G-HEART project. Together with Philips and Ambulancezorg Groningen ('Ambulance Care Groningen'), we're investigating how a specialist can be remotely involved in an emergency call via 5G and video streaming. This will enable the ambulance crew to make a better evaluation on site."
Broad role
"I like the variation between diving deep into technology and having contact with colleagues and clients, so getting the space to work out new ideas but then also the brainstorming sessions that can help such an idea along. I also experience this variety in my role as scientist integrator. My role is broader than the job title suggests.
For instance, I'm a project manager in one project, a consultant in another and a content expert in yet another. The current mix of activities makes it fun and challenging because it can go in any direction in terms of content. I can't rule out the possibility that I'll be drawn to another field in the future, as happened with automotive. In our projects, we work together with other departments and companies and meet many new people, so the spark can always jump."
Den Haag - New Babylon
Anna van Buerenplein 1
NL-2595 DA The Hague
Postal address
P.O. Box 96800
NL-2509 JE The Hague