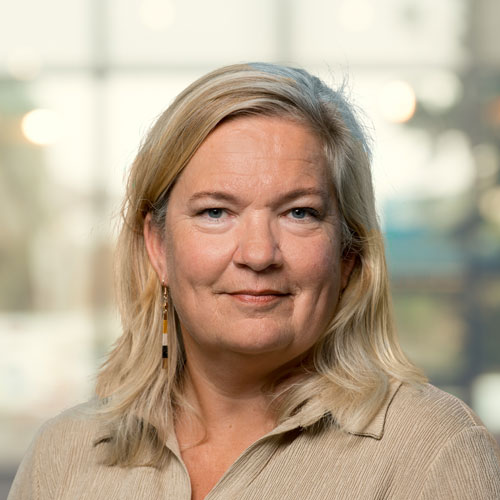 Functie:
Senior Business Developer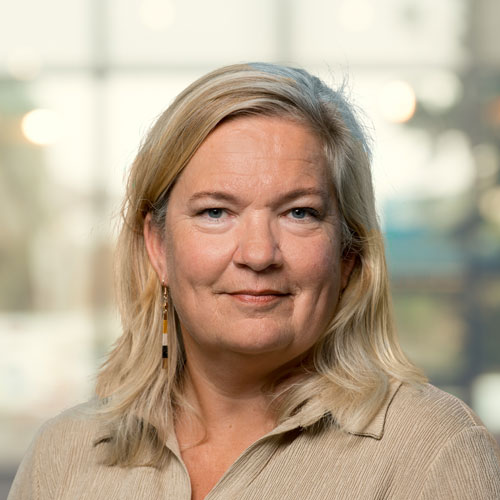 My name is Yvette Fleming working as Senior Business Developer for Child health and Innovation for Development. I am passionate about co-creating knowledge and innovations with all stakeholders (target group, public and private sector, funders), translating into practical concepts (business cases), prototype and bringing to scale.
Inspiring, empowering and results driven people manager, business developer, partnership developer, organizational advisor and facilitator in a multicultural and multi-stakeholder international environment. Focussed on long term goals, next to realizing practical quick wins.
'Commercial start-ups only launch their product once they know exactly what the end user needs, what they want to pay for it, and what it should look like. This is also how we work at TNO. For maximum impact, we create our solutions to societal problems together with the end user. In the Innovation for Development (I4D) programme, the end users are vulnerable people in low and middle-income countries.'
Equality
'A key principle of I4D is equality and for the end user to work with us in designing the project from the concept development stage. Questions that need answering are: What exactly is the problem that we want to tackle? What user requirements does the solution have to meet? How much does the end user want to pay for it? And who or what is still needed in order to make it a success? This is why it's important to involve the end user in the whole process, from development to upscaling.'
Check2Gether
'For example, TNO has conducted a successful pilot in Ghana with Check2Gether. This is a portable kit for midwives, with simple and affordable measuring instruments for blood pressure, blood values, and urine values in pregnant women. If the measurements indicate an increased risk of complications, the women concerned are referred to medical facilities for the care they need. We collaborate with local organisations of midwives, who help us work out the contents of the kit, the instructions for use, and further ways to make the backpack attractive to use.'
D-score as international standard
'Another fine example in my opinion is the worldwide implementation of the Development score. This methodology, developed by TNO, has been used for decades by Dutch health centres to monitor the development of young children. Although it is recognised internationally as a standard, the D-score is not yet used on a large scale around the world. TNO is currently testing the implementation of the D-score in Tanzania, Pakistan, and Bangladesh, which will be followed by three more countries. We're doing this in collaboration with all target groups, interest groups, and other stakeholders.'
Sustainable revenue models
'Making a difference to people's lives is a major driver for me. My passion for improving the health of women and children in Africa arose during a work placement in Ghana. Over the last 20 years, I've had the chance to visit all corners of Africa and become familiar with the African healthcare system in my work for the Aidsfonds (Aids Fund) and the IDA Foundation. I want to make maximum use of this knowledge at TNO, where I started as business developer in international markets at the end of 2021.
I promote innovation in co-creation with the target group, as well as public-private collaboration with sustainable revenue models that have the greatest possible impact in low and middle-income countries. These are sustainable revenue models that mean you're not exclusively dependent on public financing from public authorities and other funds. This, too, is innovative thinking and it is one of TNO's strengths.'
Leiden - Sylviusweg
Sylviusweg 71
NL-2333 BE Leiden