How Social XR (extended reality) reduces distances
Social eXtended Reality or Social XR is about to break through in the market. It makes distances between people disappear forever and opens the floodgates to countless unprecedented new opportunities in, for example, IT, media, healthcare and mobility.
What is Social XR (Extended Reality)?
Extended Reality is the collective name for Virtual Reality (VR), Augmented Reality (AR) and Mixed Reality (MR). In themselves, these are already found in our day-to-day life. You can find AR in all modern smartphones and tablets, you can simply buy good VR headsets and you can just as easily play games with MR that sits nicely between AR and VR.
Now, if you link these technologies to a communication platform, you take the next step: you allow the physical and virtual world to merge and make the distances between people disappear. That's where the social part of Social XR comes from if you wondered.
Today, you may be doing a video call with a colleague. In the foreseeable future, you may have that call at your kitchen table with a virtual, 3D-version or avatar of your colleague sitting in front of you.
Why Social XR will have a huge impact
The pandemic has given Social XR development a considerable boost. In doing so, we increase the inclusiveness of our society: everyone can participate more easily, even if you have a disability. We also reduce our CO2-footprint because we can stay indoors and skip the commute altogether.
What are the practical applications of Social XR?
The possibilities are truly endless. Let people safely attend a sports game or concert from the sofa at home. Turn self-driving cars into home theatres. Climb Olympus Mons on Mars or let teachers and students take virtual lessons at Harvard and then discuss them together.
It can be used for many other things. Connect people via XR communication and break their isolation if they cannot visit each other due to distance or security reasons. Have a doctor make a virtual visit to a COVID-19 patient in quarantine, for example.
What is TNO doing in the field of social XR?
TNO is undertaking groundbreaking research and development in the area of social XR. With the TNO Early Research Programme on Social XR, we develop the key media and network technology to enable XR communication at large. This research programme enables TNO to collaborate with partners to develop all kinds of applications around Social XR with TNO's Social XR platform. The aim is to develop this scalable open communication platform further. Something that benefits both partners and users.
At the TNO MediaLab we are currently working on preparing video streaming for this new reality. We are also looking at new and improved techniques for capturing and rendering. There is still a lot of work to be done in areas such as encryption, compression, distribution and synchronization. Additional matters such as management of digital rights and user privacy are also being considered.
Social XR in practice
This is a scalable, open, mobile-ready and AVG-proof XR communication platform. Users can be immersed in the TV news and be virtually teleported to the location of news items. Demos with the platform have attracted many visitors at leading trade shows like IBC & VRDays for years and have received the NEM Best Exhibition Award 2 years in a row.
Brilliant idea? Let's make it happen
Because of the many possibilities, we invite leading universities, research institutes, companies and innovators to think along and work on new applications. Please contact Omar Niamut.
Social XR barrier-breaking technology for smart societies
Discover how we can tackle societal challenges with social XR.
Contact us
Omar Niamut is Director of Science at TNO, where he is responsible for building and maintaining an excellent knowledgebase on digital technologies. He has over twenty years of experience in media technology development, with a focus on social XR and the Metaverse.

Lucia D'Acunto

Functie:

Senior research scientist

Lucia is Senior Research Scientist in the Networks Department at TNO. She specializes in the network research in support of the tramsission of audiovisual media, and more recently, in support of immersive and holographic communication.
Get inspired
561 resultaten, getoond 1 t/m 5
Educating AI
You can read about how AI is educated in Chapter 1. How can we make clear to AI which goals we want to pursue as humans? Andhow can we ensure intelligent systems will always function in service of society?


Innovation with AI
What does that world look like in concrete terms? Using numerous examples, TNO has created a prognosis for the future in Chapter 2. Regarding construction, for example, in which AI will be used to check the quality, safety, and energy efficiency of buildings before they are actually built. Or healthcare, where robots will partly take over caregivers' tasks and AI will be able to autonomously develop medicines.


Innovating with innovation AI
How AI will change research itself is explained in Chapter 3. For example, what role will AI be permitted to play in knowledge sharing? And what will happen when we make machines work with insurmountably large data sets?


David Deutsch on the development and application of AI
Peter Werkhoven, chief scientific officer at TNO, joins physicist, Oxford professor, and pioneer in the field of quantum computing, David Deutsch, for a virtual discussion. Deutsch set out his vision in 1997 in the book, The Fabric of Reality. Together, they talk about the significance of quantum computing for the development and application of AI. Will AI ever be able to generate 'explained knowledge' or learn about ethics from humans?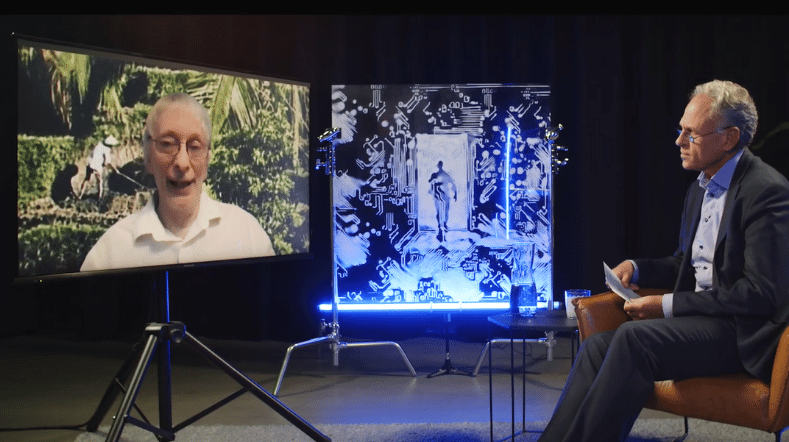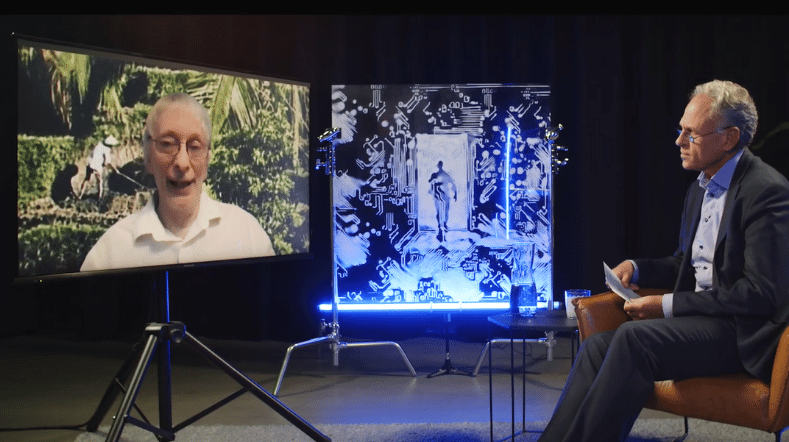 Rob de Wijk on the rise of AI in geopolitical context
Anne Fleur van Veenstra, director of science at TNO's SA&P unit, interviews Rob de Wijk, emeritus professor of international relations in Leiden and founder of The Hague Centre for Strategic Studies. Rob is also a much sought-after expert who appears on radio and television programmes. What does the rise of AI mean geopolitically and in armed conflicts?