Recent advances in the area of automated driving (AD), vehicle electrification and digital logistics offer new promising opportunities for automation of outdoor logistic movements. This creates a large potential to increase economic efficiency, flexibility, safety and energy efficiency.
Accurate and trusted localisation
The technological challenge with yard automation is on precise, accurate, robust, limited latency, and trusted localisation, with a system challenge of delivering a solution that is standardised, scalable and modular. At TNO we investigate absolute and relative localisation solutions that fully replace current grid-based solutions, to enable automation in (semi)-closed environments and on public roads. For yard automation we are looking into sensor fusion frameworks using multiple sensors in the vehicle.
Distributed responsibility & control
Another challenge in yard automation is the transition from central control to layered distributed control, where the vehicle can interact with multiple other actors in larger ecosystems, e.g. a yard control tower, smart cargo or a smart intersection.
At TNO we research the system architecture of tactical layers and multi-objective multi-level motion planning solutions. The solution should be generic enough to cover multiple sites, implementations, and applications.
Yard automation in confined environments
Automating logistics on closed premises: a transformative technology so we are able to operate yards more efficiently and more safely in the future. These are relatively manageable environments to carry out tests.
The yard automation solution, designed for autonomous driving in restricted environments, offers significant benefits to truck owners and drivers alike. By handling tedious, repetitive tasks of the vehicle, it saves valuable working hours while simultaneously enhancing safety levels.
Cost-efficient Yard Automation Solutions  (CEYAS)
At TNO we research yard application solutions that offer scalability, interoperability and cost efficiency. The continuity of distribution centers is compromised due to rising driver shortages and increasing flows of goods. TNO shows in a demo how distribution centers can operate more efficiently and how they can be future-proofed with a low-threshold form of yard automation.
In this demo, we applied the automated driving technology we developed with major OEMs to an existing trailer mover, the E-Move, developed by Verhagen in Leiden. WENOVA.EU supplies a special sensor to determine the angle between the trailer and E-Move to ensure optimal maneuvering. TNO, which developed the technical concept, is testing the automated trailer movers with supermarket chain Jumbo to discover what the efficiency benefits are in practice.
Contact us
Jorn Gijsbers

Functie:

Business Development Smart Vehicles

Emilia Silvas

Function not known
Get inspired
42 resultaten, getoond 1 t/m 5
6x liveable cities with smart mobility
An estimated one million urban residents are added globally every week. By 2030, 60% of the global population will reside in urban areas (UN). This growth necessitates a different urban layout. How do you enhance livability in the city? In this article, you'll read about cities who have implemented smart mobility solutions, partly with the involvement of TNO.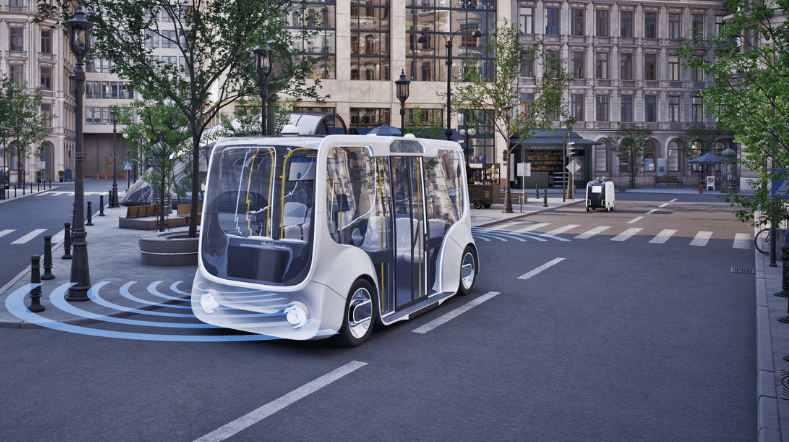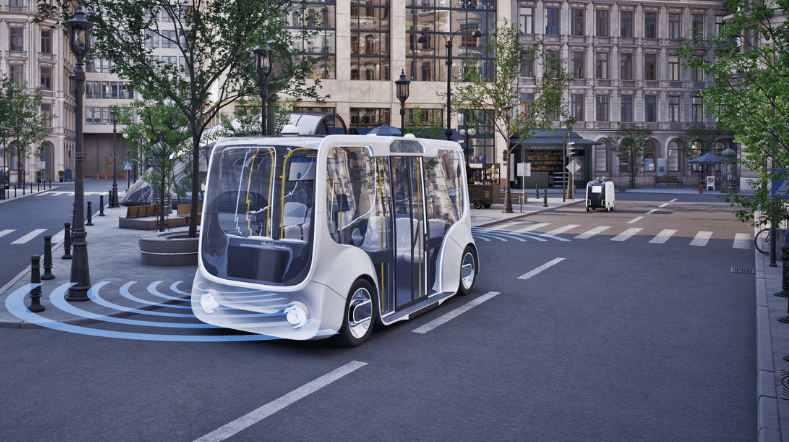 Integrated Vehicle Safety and Smart Vehicles
At TNO we develop technology and assessment methodologies to accelerate the deployment of Connected and Cooperative Automated Mobility (CCAM) systems that contribute to 'zero casualties', 'zero emissions' and 'zero loss'.


XCARCITY: effective digital twins for tomorrow's low-traffic city
The sustainable accessibility of urban regions is endangered by increasing pressure on scarce square metres. With XCARCITY, TNO and over 30 partners will develop realistic 'digital twins' for smart mobility applications to make even better choices for the liveable city of tomorrow.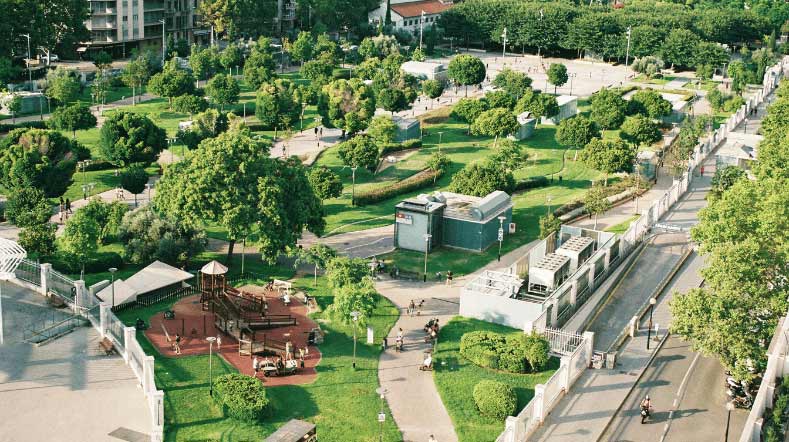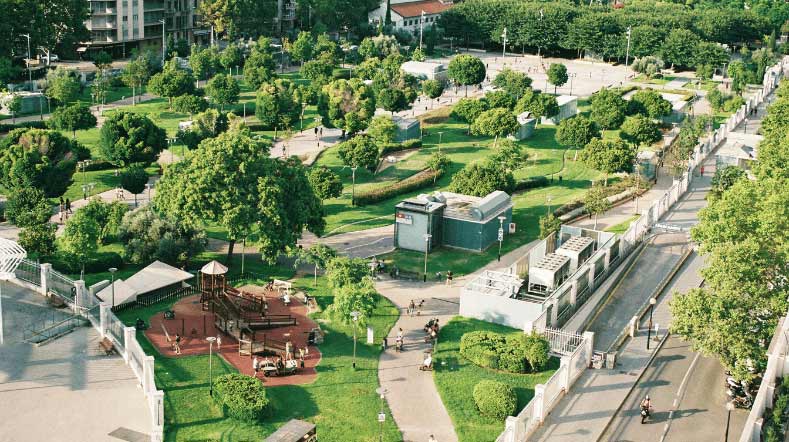 Logistics hubs for zero-emission urban distribution
Almost 30 major cities are pushing for a gradual ban on fossil commercial vehicles from 2025. The use of 'white label' hubs can make a significant contribution to reduced emissions, fewer vehicles, more efficient movements for freight and services in cities.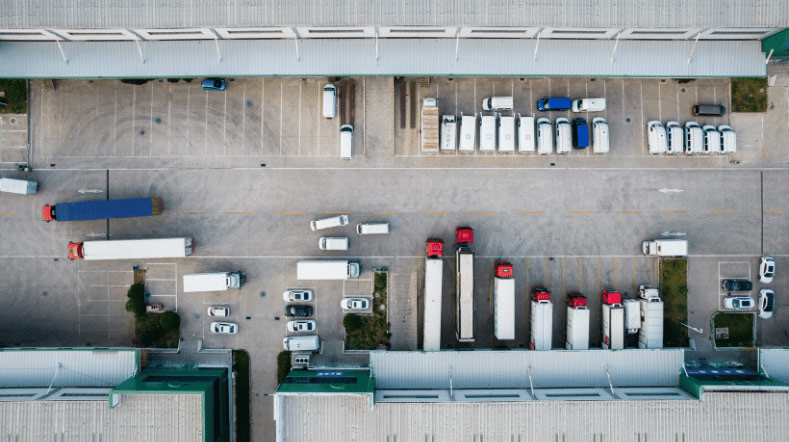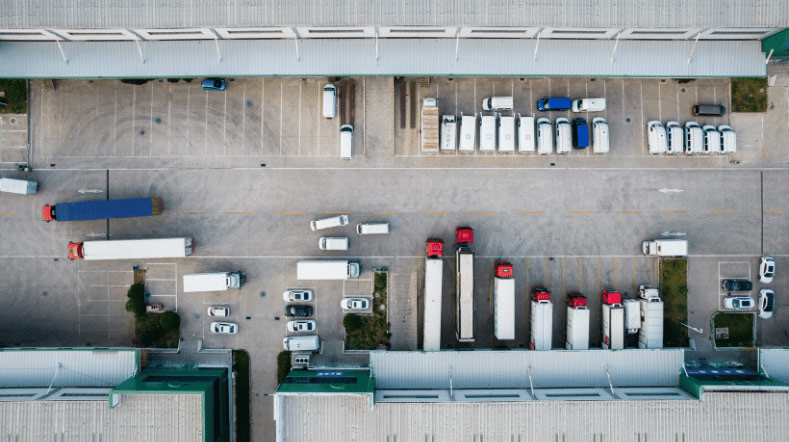 Connected Automated Transport: from theory to wheels on the road
The challenges in logistics are great. And the need for transport will continue growing in the coming years. With fewer employees, fewer emissions, and as few road casualties as possible. Connected Automated Transport (CAT) can make a significant contribution to this.