Healthy air in the workplace in 5 steps thanks to sensor technology
Air in the workplace often differs from outdoor air. To really reduce occupational health risks, TNO is working on new measurement methods with sensors that provide more detailed information. This enables targeted intervention to reduce the risk of exposure to polluted air. Want to know how? Discover TNO's 5-step plan for healthy air in the workplace.
Real-time air quality measurement in the workplace
Companies from sectors working with hazardous substances already pay a lot of attention to their employees' health and safety. However, more than 3,000 current and former employees still die every year due to exposure to carcinogenic substances or dangerous concentrations of particulate matter, for example. Many times that number are struggling with health problems.
Moreover, the Social and Economic Council of the Netherlands (SER) also notes that health risks in the workplace have not decreased for years. This seems to be mainly due to the way we measure workplace exposure to hazardous substances. While these measurement methods provide insight into exposure levels, they offer little guidance on how to reduce levels. Smart sensors that measure in high resolution and real time could provide a breakthrough in further reducing occupational diseases.
TNO's approach to healthy air for the workplace
TNO has developed a 5-step plan that uses sensors to make targeted interventions to reduce health risks from exposure to polluted air.
Because sensors measure at high frequencies, it is easier to identify where, when, and why there is exposure – or excessive exposure. This enables targeted and effective measures to be taken.
The measurement data can also be readily available, so that immediate action can be taken when needed. Through rapid innovations in sensor technology, ever more hazardous substances can be measured and monitored with increasing accuracy.
With these 5 steps, TNO is working with companies on healthier air in the workplace:
Traditional measurement methods provide an average exposure to hazardous substances over the measurement period. To arrive at results, the samples need to be analysed in a laboratory. This is a reliable, but also costly and time-consuming method, which also fails to provide insight into peak exposures and variations over time. This makes it impossible to intervene immediately and difficult to determine where, when, and why exposure occurs.
We can now also measure increasing numbers of substances using sensors. These have the advantage that they measure exposure levels in real time, thus providing information on when exposure occurs. In addition, for each individual, they can give a signal when a certain exposure limit is in danger of being exceeded. Numerous portable and wearable sensors are now available for measuring UFPs – respirable or inhalable particles.
The great advantage of measuring exposure in high resolution using sensors is that it provides information on when exposure occurs. For example, when measurements are made in real time, a signal will be given when a limit is being exceeded, allowing the employee to take immediate action.
This prevents damage to health and is essential for employees who have already suffered minor health damage.
By analysing the sensor data collected on our data platform, we can discover where, when, and why exposure occurs.
We do so by combining sensor data with context information obtained through observations, time and activity logs, or deployment of, for example, context sensors or Video Exposure Monitoring (VEM). This enables us to effectively identify sources, activities, or conditions that cause overexposure. In addition, we can create dynamic concentration maps based on sensor data, showing the concentration trend in a room over time. This input is also very valuable for making workplaces healthier, for example by taking organisational measures.
Combining sensor data accurately makes it possible to identify the cause of exposure. We then recommend precisely targeted measures to improve air quality. For example, adjusting work procedures or cleaning methods can sometimes be enough to reduce exposure to harmful substances. Additional ventilation can keep a production area safe by preventing the concentration of a hazardous substance from increasing. This could even be sensor-controlled. In other cases, local technical measures or measures that influence behaviour may be needed to reduce exposures.
The impact of implemented measures is currently rarely measured, but sensors make follow-up measurements easy to perform. By comparing exposure profiles from before and after a measure, the effect of the measure on exposure or on the concentration in the air can immediately be seen. If effectiveness proves too low to ensure healthy workplaces, timely adjustments can be made by introducing additional measures.
Meet the expert - 7 November
Want to hear more about TNO's approach to healthy air in the workplace, ask any questions you have, or discuss the opportunities for your company? If so, sign up for the online Team Session with our expert on 7 November (session is in Dutch).
High-tech sensor in development
TNO is working on a Chemical Identifier. This sensor can also determine the chemical composition of the particles, which enables real-time determination of the exposure, even for specific substances such as quartz. Are you interested in further developing this sensor with us? If so, please contact Joe Trimboli.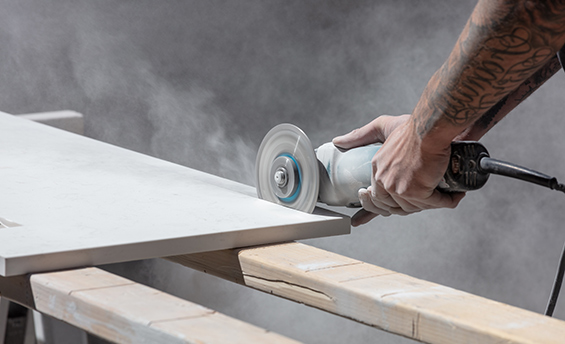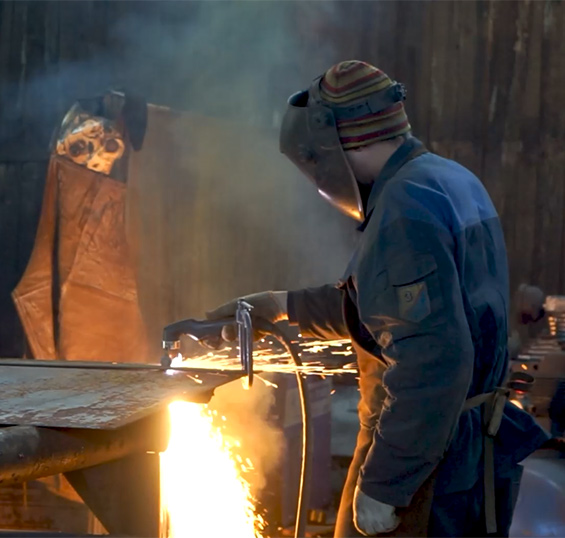 Pilot on welding fumes proves the potential of sensor measurements
The total number of Dutch employees daily exposed to welding fumes is estimated at around 400,000.
Managing this dangerous exposure, especially in the metal industry and shipbuilding, is a significant challenge. Curious about how TNO is using research to create a healthier welding environment?
Working together for a healthy workplace
As an employer, occupational hygienist, or Environment Officer, would you like to find out how our 5-step plan can contribute to a healthy workplace for your employees?
Get inspired
5 resultaten, getoond 1 t/m 5
Pilot study on welding fumes proves the potential of sensor measurements for a healthy workplace
To find out how sensors can contribute to a healthier workplace and help raise employee awareness, TNO recently carried out a pilot study on welding fumes.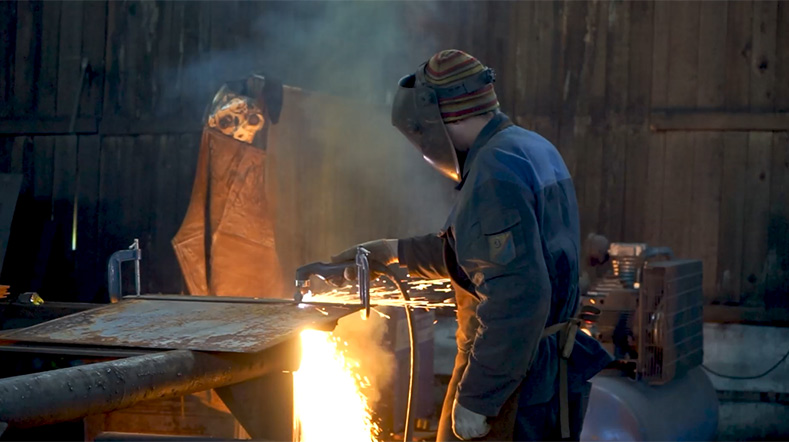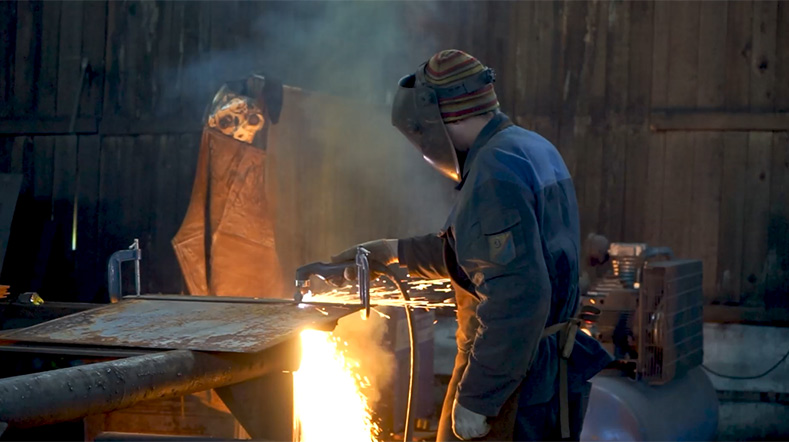 Safe chemical innovations


Demonstration of real-time crystalline silica sensor at construction site


TNO launches LICARA Innovation Scan
Smart sensors for a healthy and safe working environment