Appointment of Baptiest Coopmans as member of the Supervisory Board of TNO
The Council of Ministers has approved the nomination of ir. J.B.P. (Baptiest) Coopmans as member of the Supervisory Board of TNO with effect from 1 February 2021. He succeeds Ingrid Vanden Berghe, who is leaving the Supervisory Board due to the expiry of her second term of office.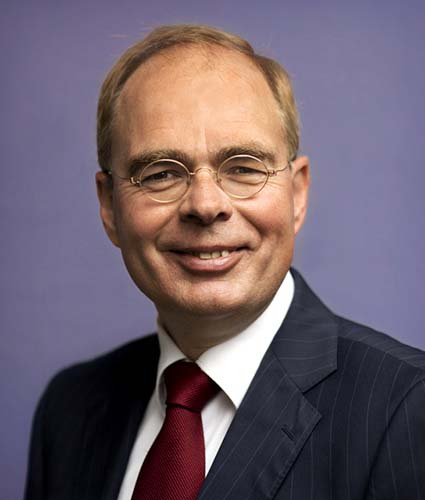 After graduating in Industrial Engineering and Management at Eindhoven University of Technology, Baptiest Coopmans held various management positions in the fields of technology, media, telecommunications and consumer products.
Baptiest is currently Senior Vice President at Liberty Global. Previously, he was Interim CEO at UPC Switzerland, CEO at Ziggo in the Netherlands during the merger with UPC, member of the Board of Directors of KPN and held management positions at Unilever. He also fulfills various supervisory roles. Until recently, he was chairman of the Supervisory Board of Eindhoven University of Technology.
The TNO Supervisory Board is looking forward to the collaboration with Mr Coopmans and his contribution to the Board.
Get inspired
15 resultaten, getoond 6 t/m 10
Clear Air: Dutch satellite innovations
The Clear Air consortium, consisting of Netherlands based research and technology organizations TNO, KNMI, SRON, and Delft University, organizes this side event. On-site speakers:
Startdatum

:

Locatie

:

BENELUX-EIB Pavilion at COP27, Sharm El-Sheikh or livestream
International Centering-Based Group Care Conference
The Centering Netherlands Foundation organizes an Experience Event on Centering-Based Group Care worldwide, in cooperation with TNO, Group Care Global, and the GC_1000 Consortium. Don't miss this exciting interactive maternal & child health care event where (scientific) knowledge, innovations and experiences of Group Care start up, implementation and development will be shared.
Startdatum

:

-

Locatie

:

Apenheul – Apeldoorn, the Netherlands
Webinar: Offshore wind under pressure
Offshore wind energy is growing enormously, but this growth comes with challenges. To maximise the value of large volumes of wind energy in the future energy system, we need to ensure feasible business cases for developers.
Immersive Tech Week 2022
Attend Europe's leading festival on virtual, augmented and extended reality. Our team from TNO will also be present. We will tell you more about Social XR and metaverse.
Startdatum

:

-

Locatie

:

De Doelen in Rotterdam, The Netherlands
European Industry & Energy Summit 2022
Join TNO and industrial and energy leaders at the European Industry & Energy Summit 2022 on November 29th and 30th 2022 at Brightlands Chemelot Campus
Startdatum

:

-

Locatie

:

Brightlands Chemelot Campus - Geleen