EU awards nearly € 25 million in funding to 'green port project' Rotterdam
An international consortium of 45 companies, knowledge institutes and port authorities, headed by the Port of Rotterdam Authority, has been awarded nearly € 25 million in EU funding to carry out 10 pilot projects and demonstration projects that focus on sustainable and smart logistics in port operations.
In the years ahead, the transport sector is expected to transition to clean power but it is not yet clear which types it will be adopting and for which modes of transport. As a partner in the consortium, TNO supports the realisation of various demos and identifies opportunities and obstacles to future implementation by market players..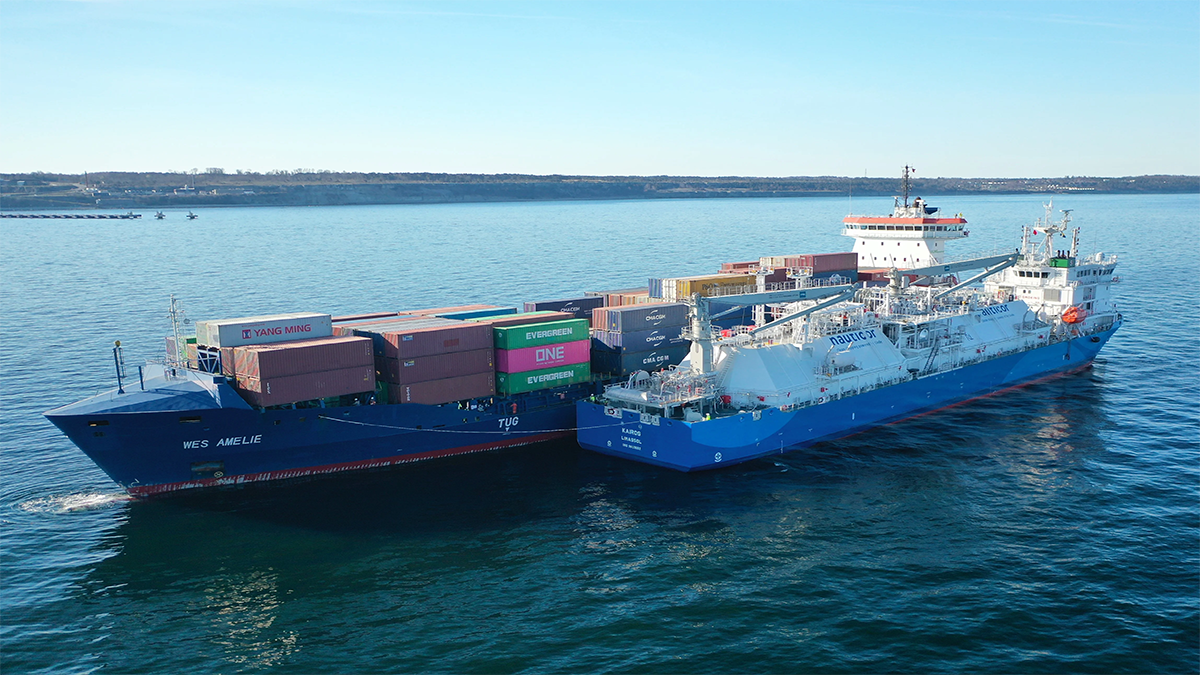 Development of renewable fuels and energy carriers
A number of renewable fuels and energy carriers are currently under development, including green hydrogen, large electric batteries, ammonia and bio-LNG. Each of these has its own advantages and challenges, with one option seeming more suited to shipping, another to applications within the port or transport to destinations in the hinterland. Some links in the chain from production to consumption have already been tested; others have not. The consortium's broad, international research programme primarily focuses on those aspects in the use of new fuels and energy carriers that have not yet been tested in practice.
This includes production, transport, storage, distribution (fuels) and charging (electric power). Examples include electric-powered heavy-duty trucks, self-driving trucks that are able to autonomously charge their batteries at a charging station and an electric locomotive with a battery that can use the power from an overhead line for the last and first mile in the port area without an overhead line. Other examples include bunkering ammonia as a transport fuel,or power from shore for ships moored offshore to a mooring buoy.
Furthermore, projects will explore digitalisation and automation solutions in the context of the energy transition as well as how best to encourage companies to improve the sustainability of their logistics processes. And finally, one of the projects involves the development of a master plan that sets out how transport in, to and from the ports can be made carbon-free by 2050 – and what needs to be done in this context before 2030 and 2040.
Consortium
The project involves collaboration between the port authorities of Rotterdam, DeltaPort (Germany), HAROPA PORT (France: Le Havre, Rouen, Paris) and Sines (Portugal), in partnership with 10 research institutes and over 30 companies in the Netherlands, Germany, France, Portugal, Denmark and Sweden. The project has been given the acronym MAGPIE: sMArt Green Ports as Integrated Efficient multimodal hubs.
MAGPIE is a unique project in which TNO contributes with knowledge from different units to shaping a future-proof sustainable port and hinterland operation. The project will run for five years. The European Commission has made a budget available within the Horizon 2020 green deal programme for research into opportunities to improve the sustainability of logistics operations in sea ports and airports.
Close to € 25 million of this funding has now been awarded as a research grant to the 45-member consortium. The results of the various pilot projects and studies will be shared with other European ports, knowledge institutes and companies. A formal grant agreement with the European Union (CINEA) still needs to be concluded in the coming months before this grant becomes final.
*This communication should not be regarded under any circumstances as a formal commitment by the CINEA to provide financial support, as this depends on the satisfactory and timely conclusion of grant agreement preparation and on the internal completion of the formal selection process.
Get inspired
29 resultaten, getoond 1 t/m 5
Five steps towards sustainable shipping by 2050
The international shipping industry has signed a historic agreement with the aim of achieving carbon neutrality by or around 2050. Jurrit Bergsma, Scientist Integrator for Sustainable Shipping at TNO, explains what these steps are.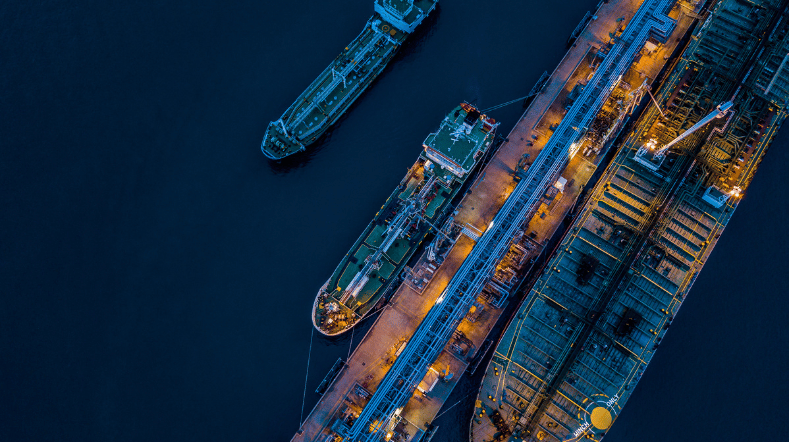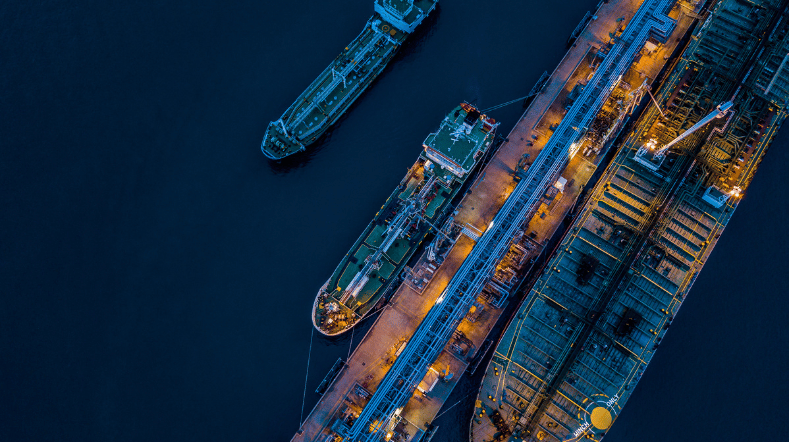 Cleaner construction thanks to smart construction logistics and accurate emission measurements
Using reliable construction-site emission figures and insight in smart construction logistics measures, the sector can make significant strides today. Both topics are part of the Agreements Framework, a strategic partnership of the Ministry of Infrastructure and Water Management (IenW), Rijkswaterstaat, and TNO.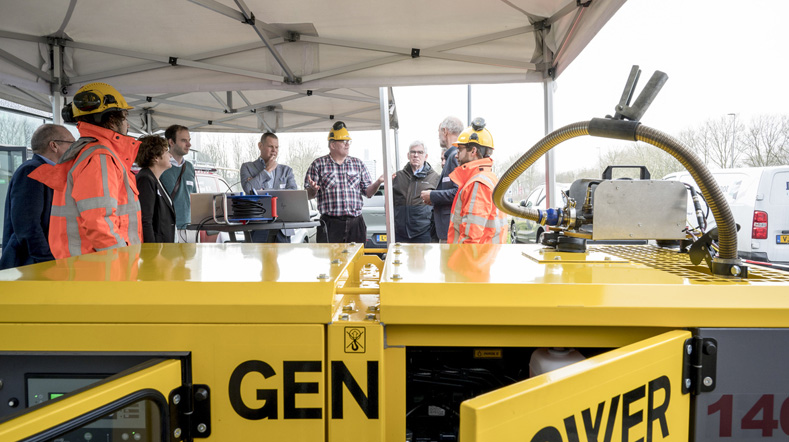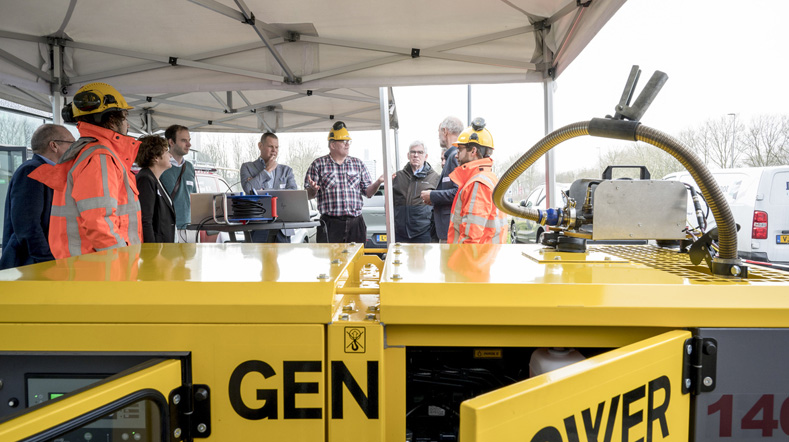 Recap Automotive Week 2023
At this year's Automotive Week there were over 1500 attendees. 50 industry experts shared their insights and there were more than 30 live demonstrations to show the future of mobility. TNO is one of the partners of the AW2023 held at the Automotive Campus in Helmond from 16-19 April 2023.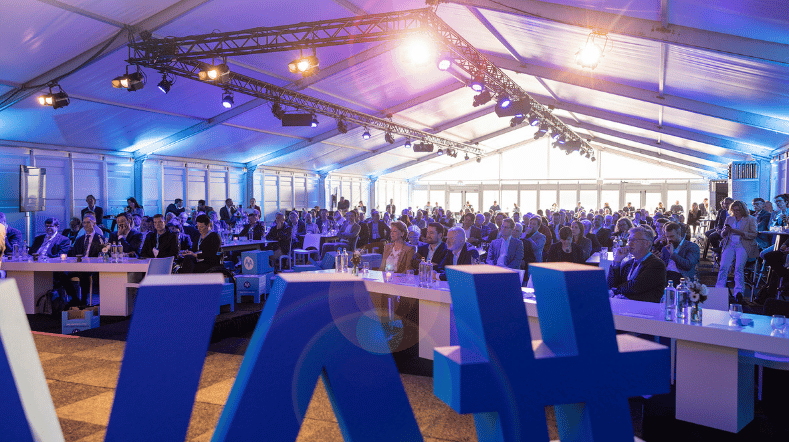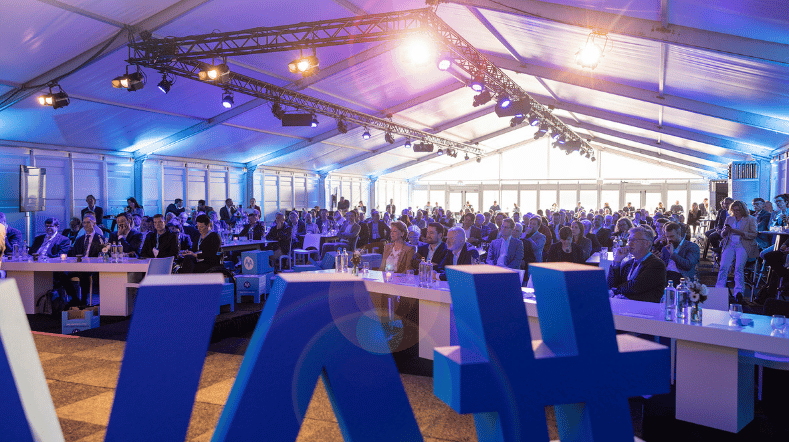 TNO pleads for getting innovations to the road quicker
With the current state of innovation, we can move around much smarter, safer, and cleaner. Implementation is often the limiting factor. This threatens to jeopardize both economic and social goals. TNO advocates more focus on implementing innovations, including testing in a realistic, practical environment.


Demo's Automotive Week: the future of automated logistics
During Automotive Week at the Automotive Campus in Helmond, TNO will be giving three promising presentations that give a practical demonstration of how automated transport solutions can make our logistics more safer, efficient and smarter.