Addressing elevated vehicle emissions in Flanders
A novel study for the Flemish Environmental Agency on vehicle emissions has been carried out by TNO, together with partners Vrije Universiteit Brussel in Belgium and, in part, HEAT in the USA. In the first part of this study an analysis of the EU and Belgian legal framework was performed. This was used to determine the possible strategies that the Flemish Environmental Agency can implement to detect and address problems with vehicle emissions.
Remote sensing to detect and prevent elevated emissions of road vehicles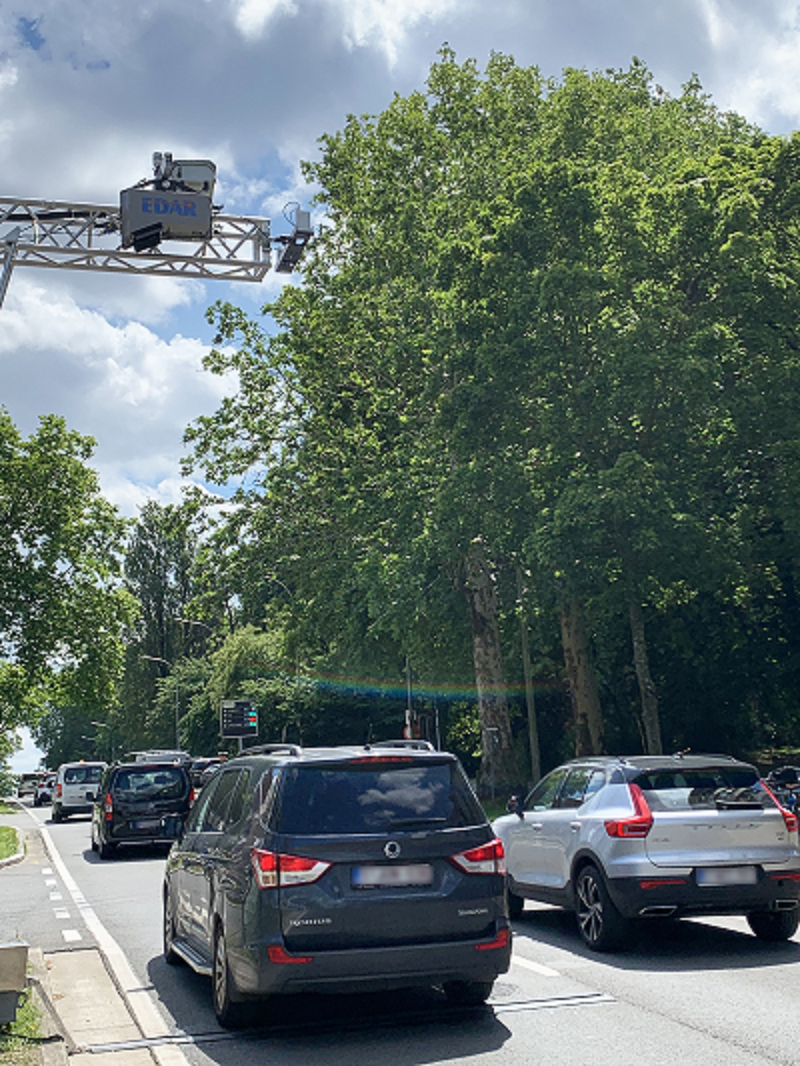 In the second part of the study, a remote sensing system, developed by HEAT, was used to measure the on-road emissions of a large sample of vehicles. Measurements were performed at 5 locations in Flanders and this was the first time such measurements were performed under highway conditions. Many new insights into the on-road emission performance of vehicles were gained and the main conclusions were:
A small group of vehicles with high emissions account for a disproportionate share of total emissions.

Remote sensing can effectively detect problems (manipulations, failures, maintenance problems) with exhaust after-treatment systems, which increases the effectiveness of police and inspection tasks.

Using a remote sensing system during roadside checks can substantially increase the detection rate of emission problems.

Detecting problems with diesel exhaust after-treatment systems using remote sensing is most effective on highways where emission levels are normally low.

Remote sensing campaigns conducted in the past on urban and rural roads do not provide a complete picture of vehicle emissions performance.

The effect of ambient temperature on vehicle emissions is limited and observed differences can be traced back to rush hours in the morning and afternoon as underlying cause.
Get inspired
25 resultaten, getoond 1 t/m 5
Safe and sustainable urban mobility
We develop and research smart, innovative measures and integrated solutions for the domains of mobility, liveability, and safety.
PVinMotion 2023
PVinMotion 2023 grants an opportunity to share your newest discoveries and findings on vehicle-integrated photovoltaics. Take part in this unique scientific conference. Join TNO and industry at the Conference & Exhibition on Solutions for Vehicle Integration.
Startdatum

:

-

Locatie

:

1931 Congress Center in 's-Hertogenbosch & Online
TNO's hydrogen internal heavy duty combustion engine wins prize at EARTO Innovation Awards
Today TNO won second prize in the category 'Impact Expected' at the 13th EARTO Innovation Awards for an innovative hydrogen combustion engine for the maritime sector. The innovation involves converting existing, heavy (diesel) engines in cargo ships to a clean, hydrogen combustion engine. The impact: almost 100% CO₂ reduction with short implementation times and costs! Due to our retrofit concept, existing engines can be retrofitted with the technology and have immediate impact without having to wait for the end-of life of the existing engines. The prize was awarded at a special ceremony in Brussels with wide political and stakeholder participation.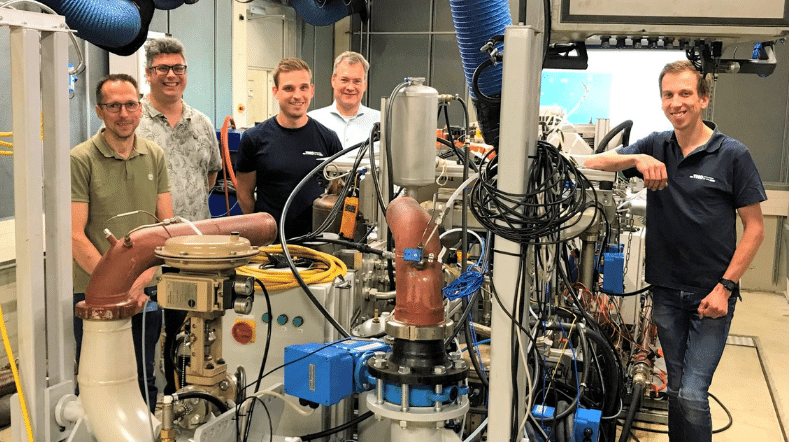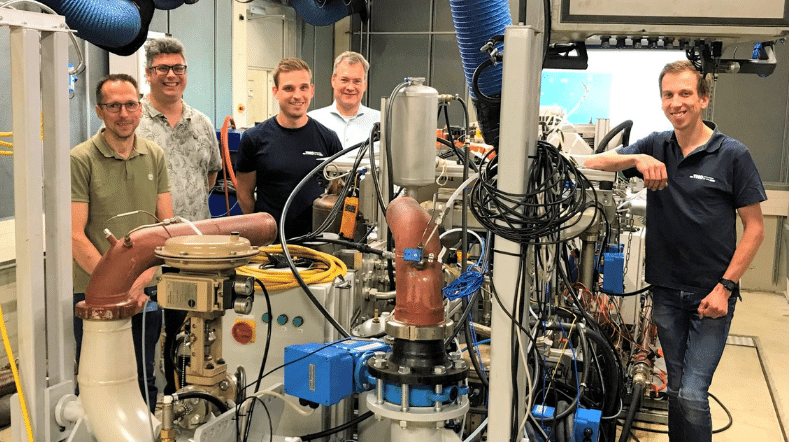 Hydrogen internal combustion engine accelerates CO2 reduction for heavy-duty applications
The transport sector must come up with innovative solutions in order to achieve the climate objectives. The hydrogen internal combustion engine is a promising option to drastically and quickly reduce CO2 emissions of heavy-duty equipment, while still meeting the requirements for engine-out pollutant emissions. This new, clean application of trusted technology is a promising alternative for the maritime sector to accelerate the energy transition.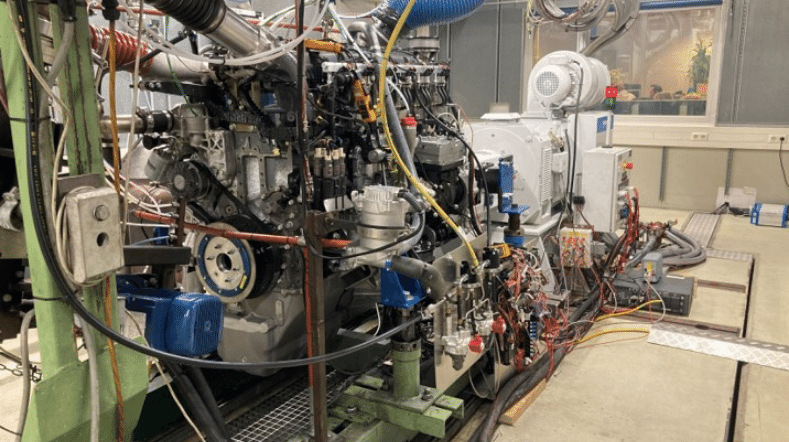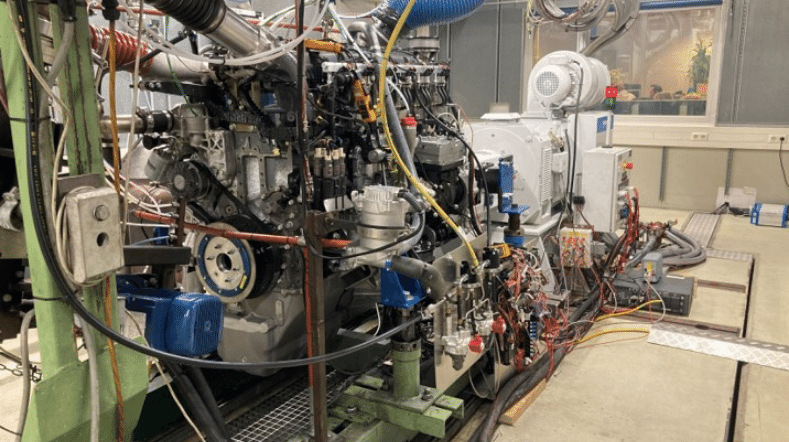 Sustainable vehicles and research into sustainable powertrains
80% reduction in greenhouse gas emissions from road transport. That is the goal for 2050. Find out how we help with innovative solutions.