KNRM, KPN and TNO conduct test to detect drowning people
Yesterday, off the coast of Scheveningen, a drone was tested for the detection of drowning people. The unmanned aerial vehicle can function as an extra pair of eyes during rescue operations, thereby enhancing their success rate. Drones could also be used for surveillance on water.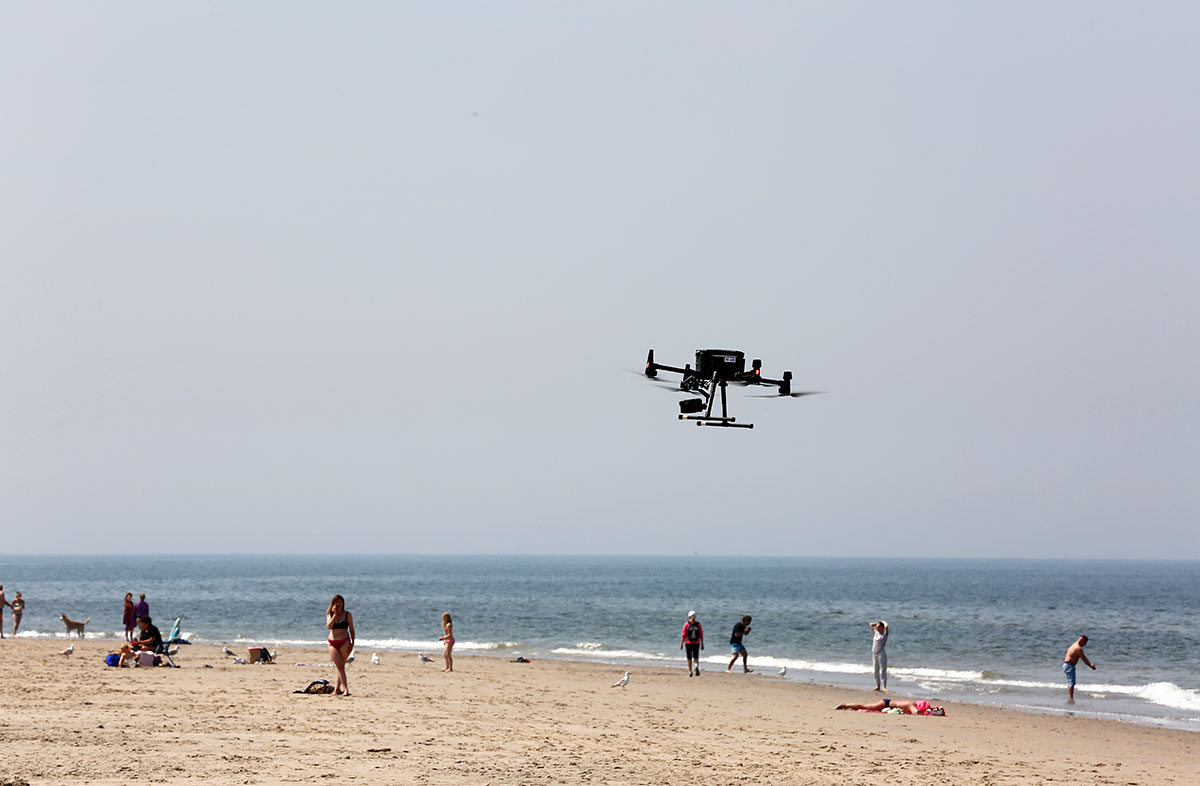 The test was an initiative of the Royal Netherlands Sea Rescue Institution (KNRM), TNO and KPN. This was KNRM's first test involving a drone using a 5G connection, which was provided by its partner, KPN. TNO wants to use the collected images to develop software that is able to automatically locate people in distress. The test was supported by drone companies Skytools and Delft Dynamics.
SEARCH AND RESCUE
KNRM rescues in excess of 4,000 people spanning more than 2,500 annual outings. The organisation had a busy summer in 2020: its volunteers were called on hundreds of times to save swimmers, surfers, and other water-sports enthusiasts, in most cases using one of their 75 boats. Helicopters belonging to the coast guard were also used. Drones could become an additional tool in the near future.
KNRM considers them of added value and is looking toward the future with interest. 'This test is part of our investigation into the deployment of drones for maritime Search and Rescue (SAR). The data we collect will be used to decide how we will use the drones: which drone will we be using, which sensors, and where will we send the images?' explains spokesman Jeroen Kodde. KNRM anticipates that, in addition to their role in detection, drones could also be used for surveillance.
5G CONNECTIVITY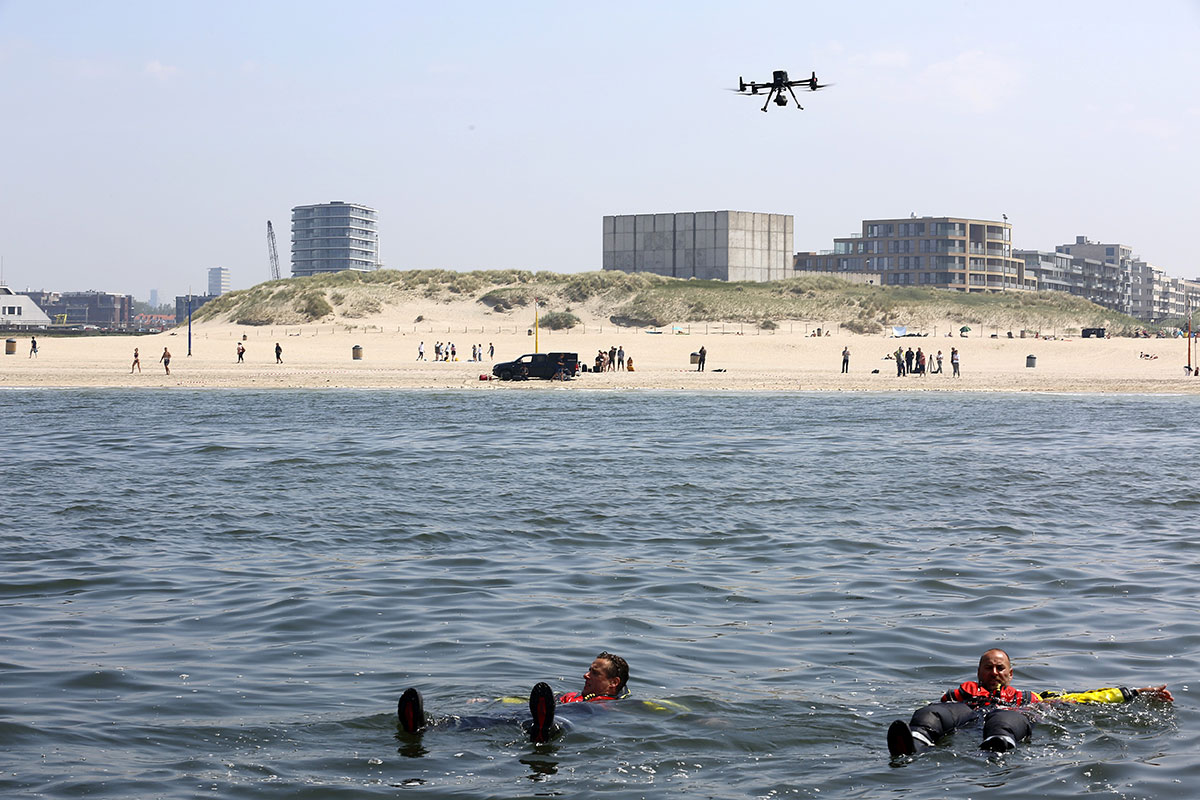 Assisted by 5G, one of drone company Skytools' drones took off several times during the exercise yesterday off the coast of Scheveningen. '5G connectivity is essential to process the large quantity of data generated by drones and to transmit real-time video images. On top of this, 5G ensures sufficient bandwidth and a better response time, which are both necessary to safely fly a drone', remarks KPN's Niels Hoffmann.
'Moreover, 5G enables us to ensure the availability of mobile data for rescue services, even when the network is busier, such as during crowded beach days. Compare it to a motorway: traffic jams form when there's a lot of traffic, causing everyone to slow down. Using 5G, we can keep a lane free for the rescue services' data traffic.'
THERMAL-IMAGING CAMERA
Drone developer and builder Delft Dynamics owned the pick-up truck that served as a taking-off and landing platform. The drone was equipped with a high-resolution camera and a thermal-imaging camera able to detect body heat. A special commando vehicle was used from which to coordinate the rescue operation and pilot the drone. Images captured by the drone were shared in real time to a tablet on board one of KNRM's rescue boats at sea. Using the images and GPS information generated by the drone, the boat set course toward the drowning people.
These images are now being collected and analysed by research institute TNO. 'We gathered a lot of usable, practical data as a result of the five flights, which took place under different circumstances', states researcher Judith Dijk. 'These test images will be used to develop software that can automatically detect drowning people. Such software can be used to locate people among large quantities of image data and determine their location. Artificial intelligence will further increase this software's speed and efficiency, making it more useful for other organisations that need to detect drowning people, such as the coast guard or the navy.'
TESTING GROUND ON THE NORTH SEA
The location was not selected randomly. The tests are part of the so-called Proeftuin op de Noordzee ('Testing ground on the North Sea'), a joint initiative of the Municipality of The Hague, KPN, Delft University of Technology, Sailing Innovation Centre, Svašek Hydraulics, and the Water Sports Association to support innovation. In a testing area close to Scheveningen encompassing ten-by-ten nautical miles, startups and SMEs in the maritime and water-sports sectors can test smart technological solutions under difficult conditions. Such solutions include buoys and sensors to measure the wind, currents, waves, and the movements of ships.
Contact us
Judith Dijk

Functie:

senior research scientist

Judith is specialised in extracting information from camera images. She now applies the subject of her PhD thesis in Physics, which she obtained 18 years ago, to her work as a research scientist at TNO, including in a research programme on camera systems for the Dutch Ministry of Defence.
Get inspired
2 resultaten, getoond 1 t/m 2
MilSpace2: Spectrum monitoring dual satellite system
The MilSpace2 satellite system will demonstrate the military use of a microsatellite spectrum monitoring system.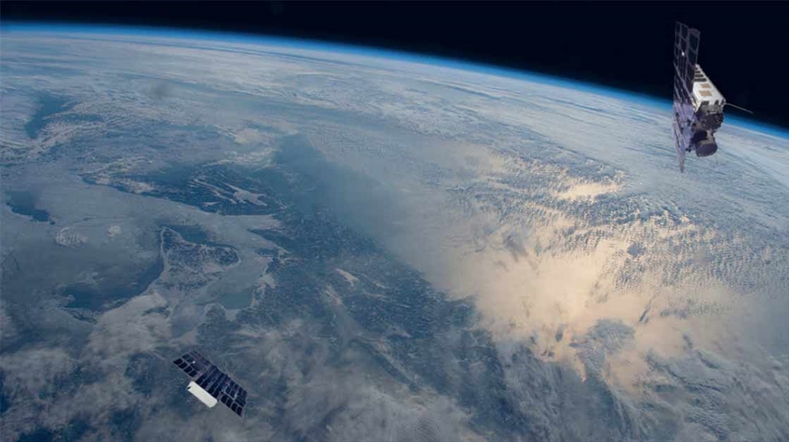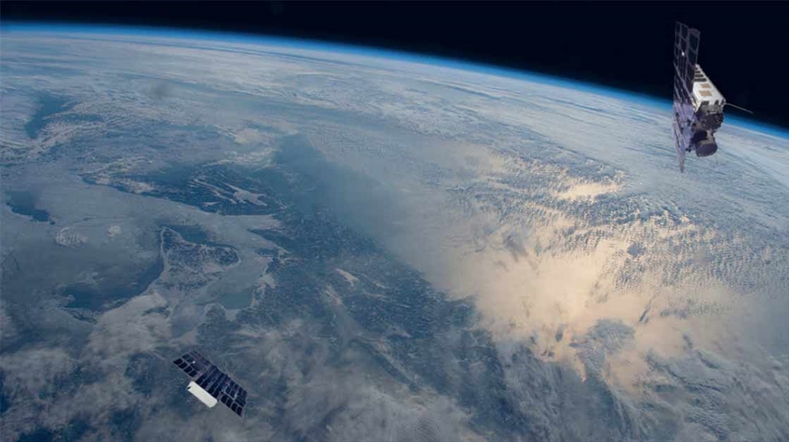 Military use of space
TNO has made four recommendations to make us less vulnerable to satellite failure or misuse on a civilian and military level.