ORCA: Optimised Real-world Cost-Competitive Modular Hybrid Architecture for Heavy Duty Vehicles
As part of its commitment to significantly reduce tailpipe CO2 emissions, the European Commission is co-funding a number of projects that it believes can make a major contribution to achieving that goal. ORCA is one such project.
The project consortium consists of Volvo, Iveco, Altra, Bosch, Bluways, Valeo, Fraunhofer, VUB, CRF and is coordinated by TNO.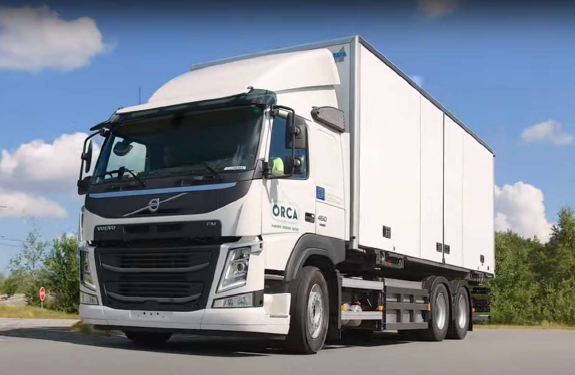 This engaging research, development and demonstration project focuses on an accelerated introduction of the next generation of Heavy Duty vehicles, and as such reflects a changing perception of Heavy Duty hybridization and electrification from a futuristic niche mode to an everyday transport solution.
With great pleasure TNO looks back on jointly setting and achieving goals in a fruitful cooperation. In the project we are spanning the borders of Europe and in that respect incorporate different flavors to the same end result.
Different visions on the route to HD hybridization and electrification are both challenging as well as that they provide a provocation to motivate the chosen pathways.
We concluded this project this month in our (online) end event, combined with a workshop on exploitation of the achieved ORCA results. All partner contributions were presented, their status and challenges, the results of which are to serve as a foundation for the work to be continued in future projects and roadmaps.
As part of the event we launched this movie, summarizing the project and its endeavors:
Let yourself be inspired
25 resultaten, getoond 1 t/m 5
Safe and sustainable urban mobility
We develop and research smart, innovative measures and integrated solutions for the domains of mobility, liveability, and safety.
PVinMotion 2023
PVinMotion 2023 grants an opportunity to share your newest discoveries and findings on vehicle-integrated photovoltaics. Take part in this unique scientific conference. Join TNO and industry at the Conference & Exhibition on Solutions for Vehicle Integration.
Startdatum

:

-

Locatie

:

1931 Congress Center in 's-Hertogenbosch & Online
TNO's hydrogen internal heavy duty combustion engine wins prize at EARTO Innovation Awards
Today TNO won second prize in the category 'Impact Expected' at the 13th EARTO Innovation Awards for an innovative hydrogen combustion engine for the maritime sector. The innovation involves converting existing, heavy (diesel) engines in cargo ships to a clean, hydrogen combustion engine. The impact: almost 100% CO₂ reduction with short implementation times and costs! Due to our retrofit concept, existing engines can be retrofitted with the technology and have immediate impact without having to wait for the end-of life of the existing engines. The prize was awarded at a special ceremony in Brussels with wide political and stakeholder participation.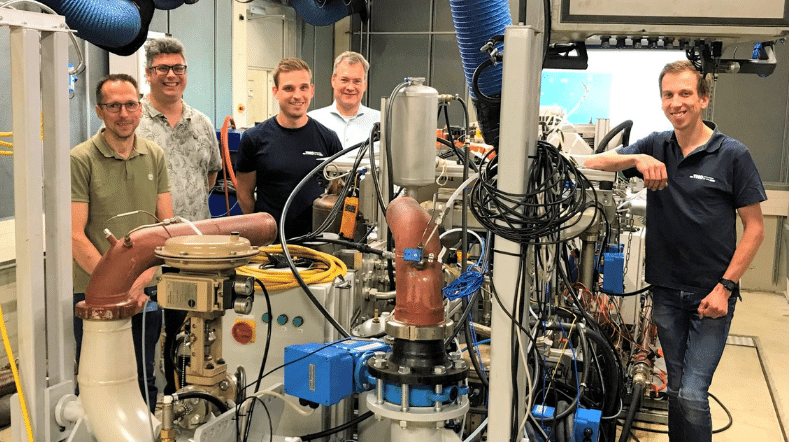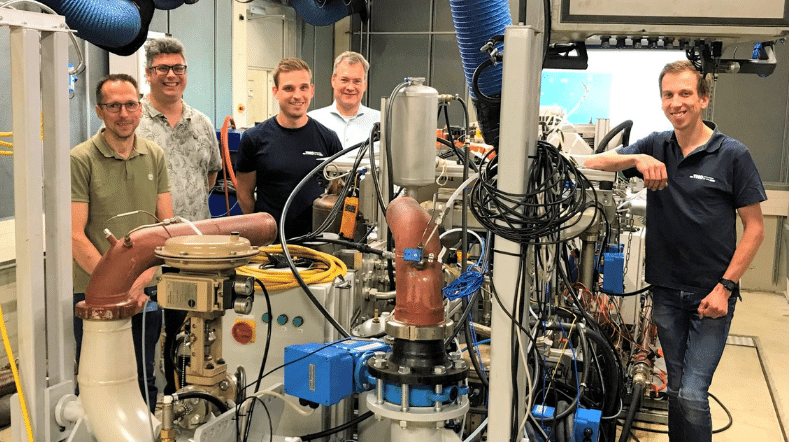 Hydrogen internal combustion engine accelerates CO2 reduction for heavy-duty applications
The transport sector must come up with innovative solutions in order to achieve the climate objectives. The hydrogen internal combustion engine is a promising option to drastically and quickly reduce CO2 emissions of heavy-duty equipment, while still meeting the requirements for engine-out pollutant emissions. This new, clean application of trusted technology is a promising alternative for the maritime sector to accelerate the energy transition.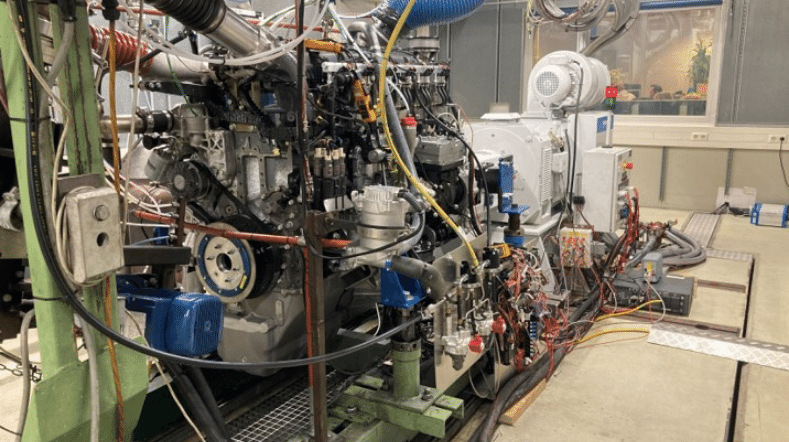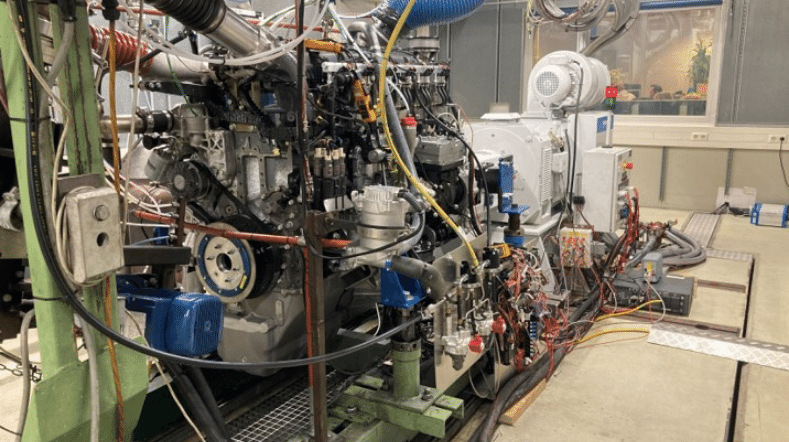 Sustainable vehicles and research into sustainable powertrains
80% reduction in greenhouse gas emissions from road transport. That is the goal for 2050. Find out how we help with innovative solutions.