Safer European roads thanks to breakthrough in truck platooning
In truck platooning, trucks are linked with automated driving support systems to drive directly behind each other in small convoys. This improves traffic flow, increases road safety, saves fuel and reduces CO2 emissions. The EU co-funded ENSEMBLE project takes truck platooning to the next level. The international partners have successfully deployed multi-brand truck platooning, which will further increase safety on European roads.
The ENSEMBLE consortium, led by TNO, was established in June 2018. Three years later, at a demonstration in Barcelona at the end of September, trucks from seven different manufacturers drove in a fully coordinated platoon for the first time, paving the way for multi-brand platooning across Europe.
V2V
The backbone of multi-brand truck platooning is the specially developed V2V (Vehicle to Vehicle) communication system. This ensures that every truck in the platoon behaves correctly in every traffic situation. As a knowledge institute and neutral partner in the consortium, TNO made a technical and substantive contribution to the platform on which this communication system runs.
IMPACT ANALYSIS
The demonstration in Barcelona offered the opportunity to take various measurements. An impact analysis is currently under way to predict the effect of platooning on traffic flow and fuel consumption. ENSEMBLE is also investigating how the drivers experience platooning. The first experiences have been positive. Drivers find driving in a platoon very comfortable, knowing that they are always able to make adjustments. A study into the experiences of other road users will follow. In the future, TNO sees a role for itself in co-developing a platform for 'platooners' to find each other, for instance in the form of an app or dashboard.
Marika Hoedemaeker, ENSEMBLE project coordinator at TNO:
'The result after three years of research and innovation is a common solution, ready for further stadardisation. Nothing stands in the way of implementing multi-brand truck platooning immediately.
It is up to the manufacturers to apply this new technology in the development of new trucks. This means a step forward towards improved road safety, reduced fuel consumption and greater efficiency in logistics. TNO is proud to contribute to this.'
AUTONOMOUS DRIVING
TNO foresees a transitional phase: a major period during which platoonable trucks and regular trucks use European roads at the same time. The acute shortage of drivers in the logistics sector means that there are also opportunities to develop autonomous platooning trucks. These give fleet owners the opportunity to continue to meet the demand for freight transport.
INVOLVED MANUFACTURERS
The truck manufacturers affiliated with ENSEMBLE are: Daf, Daimler Trucks, Iveco, Man trucks & bus, Renault trucks, Scania and Volvo trucks.
Let yourself be inspired
11 resultaten, getoond 1 t/m 5
TNO pleads for getting innovations to the road quicker
With the current state of innovation, we can move around much smarter, safer, and cleaner. Implementation is often the limiting factor. This threatens to jeopardize both economic and social goals. TNO advocates more focus on implementing innovations, including testing in a realistic, practical environment.


TNO's hydrogen internal heavy duty combustion engine wins prize at EARTO Innovation Awards
Today TNO won second prize in the category 'Impact Expected' at the 13th EARTO Innovation Awards for an innovative hydrogen combustion engine for the maritime sector. The innovation involves converting existing, heavy (diesel) engines in cargo ships to a clean, hydrogen combustion engine. The impact: almost 100% CO₂ reduction with short implementation times and costs! Due to our retrofit concept, existing engines can be retrofitted with the technology and have immediate impact without having to wait for the end-of life of the existing engines. The prize was awarded at a special ceremony in Brussels with wide political and stakeholder participation.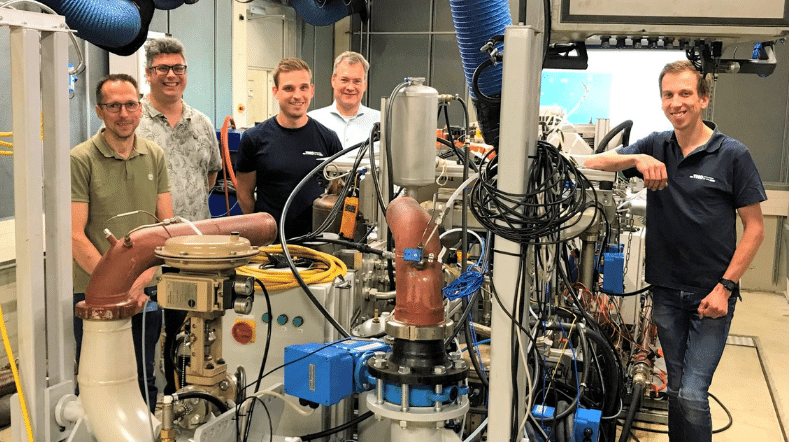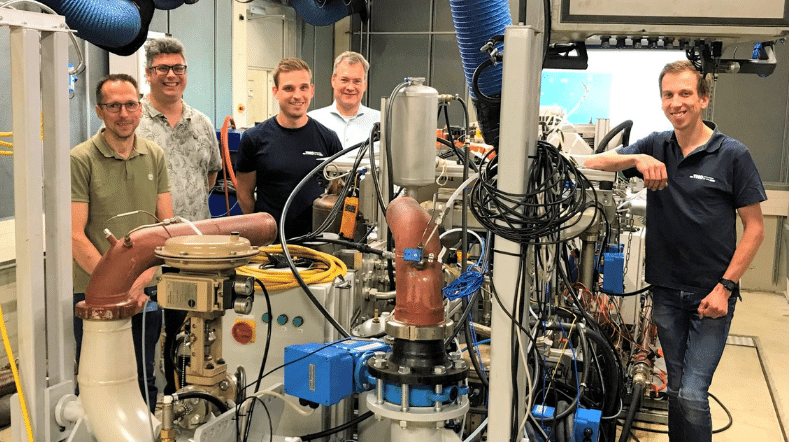 TNO Prepares to Build Breakthrough Emissions Monitor
TNO and partners have developed the HIGS instrument to accurately monitor atmospheric gases for precise measurement of greenhouse gases and emitters.
ORCA: Optimised Real-world Cost-Competitive Modular Hybrid Architecture for Heavy Duty Vehicles
As part of its commitment to significantly reduce tailpipe CO2 emissions, the European Commission is co-funding a number of projects that it believes can make a major contribution to achieving that goal. ORCA is one such project.
Effective communication based on cultural differences in Africa
TNO defined a communication strategy for Southern African countries to promote circular waste projects, taking intercultural differences into account. Recognizing the wide palette of traditions, tribes and languages.