Developers of Renewable Energy Training Centre in Indonesia target the youth
Indonesian institution for vocational training Politeknik Negeri Bali (PNB) and TNO are jointly developing a 'Renewable Energy Training Centre Indonesia' (RETC). The RETC offers a solution to one of the main obstacles today: lack of renewable energy expertise and skills among industry professionals and non-engineering stakeholders, including governmental officials, financial sector and youth.
The potential for youth leaders, managers and young professionals in the energy transition
Creating demand and awareness around renewable energy and energy efficiency is essential for the development of this sector and the Indonesian energy transition as a whole. Therefore, the project team pays special attention to the role of communities and especially the training of (sustainable) youth leaders, sustainability influencers and young professionals.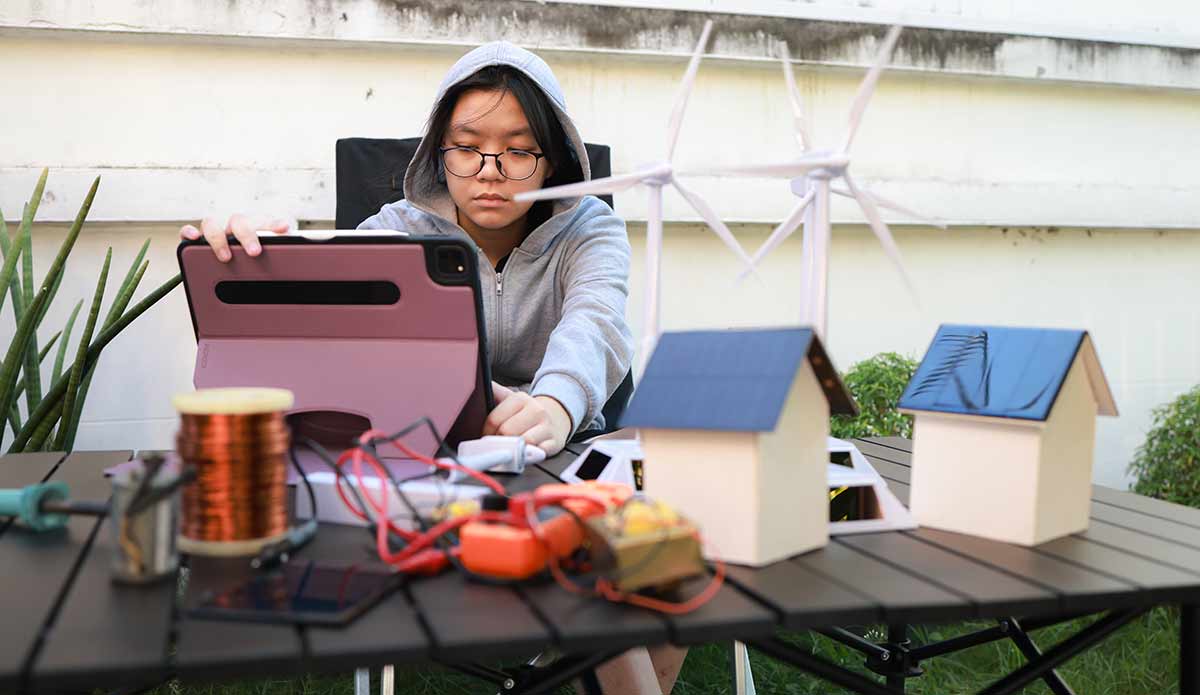 Indonesia's youth (15-24 years old) accounts for 24% of the current population and has the potential to change things in order to reach Indonesia's sustainability goals.
Indonesian youth and student organizations have thousands of members and alumni networks play an important role. As youth is both the present and the future, they have to be informed and made aware today of the opportunities for the sustainable future of this archipelago.
Human capital essential for renewable energy development
Indonesia ranks high on the list of energy consumers, on par with countries such as South Africa and Australia but with a vastly larger population. Current consumption is about 3,5 times the Dutch energy consumption while having a 16 times larger population. Power supply in Indonesia is expected to double or even triple in the next 10 year to support further population growth and ongoing development.
Most of the existing energy is based on fossil fuels but renewable energy technologies have reached a tipping point. Until recently, the city of Utrecht in the Netherlands had more solar PV installed than the whole of Indonesia, but renewables are now getting so attractive that clean energy is the way forward.
Both industry and government have signalled – similar to the Netherlands - that a lack of skilled and trained personnel is one of the main barriers towards scaling up renewable energy in Indonesia. The message is clear: without qualified personnel and access to knowledge and experience, Indonesia will not be able to fully benefit from the job and business opportunities awaiting around the corner.
Working towards the final project phase
Currently the project is in the second phase of Designing. The team identified three different target audiences and funding sources for a RETC in Bali. The last project phase of Validation and Implementation with stakeholders, should clarify which proposition to go for, and how this can be realized.
Let yourself be inspired
15 resultaten, getoond 1 t/m 5
TNO's view of 2030: using every surface for solar power generation
If we want to generate green energy on a large scale, we'll have to be smart in using the scarce space available in the Netherlands. Within 10 years, we'll make it possible to use any surface to generate sustainable energy. Curious how?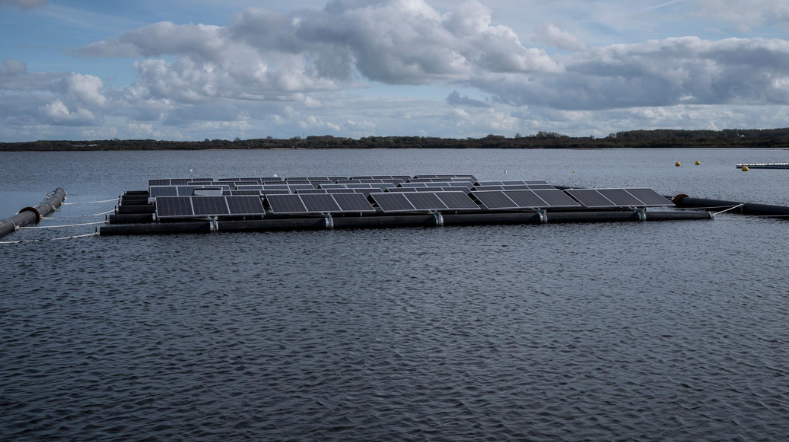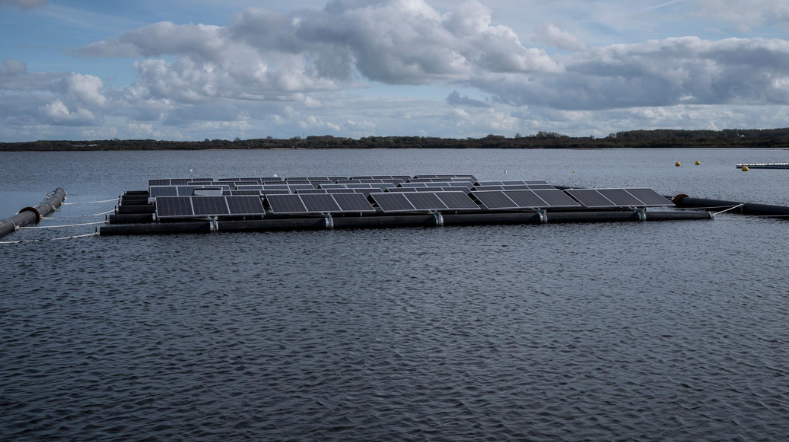 Combining offshore wind and floating solar to reduce costs of green hydrogen
The recently granted innovative research project SENSE-HUB, led by TNO, addresses the integration of various energy system modules for the Dutch North Sea. The synergies between offshore wind, offshore solar and hydrogen production at sea will be considered.
Switch to the hybrid energy system
How will our future electricity grid remain stable and affordable? Watch the webinar from 1 February 2023 and get an insight into the technological and societal solutions for our future energy system.
Platform Offshore Solar: 3 gigawatt peak (GWp) of solar power by 2030
The Platform Offshore Solar (POS) was officially launched on 1 January 2023. For now, the platform consists of a core group of Dutch companies whose ambition is the development and roll-out of offshore solar power, together with TNO.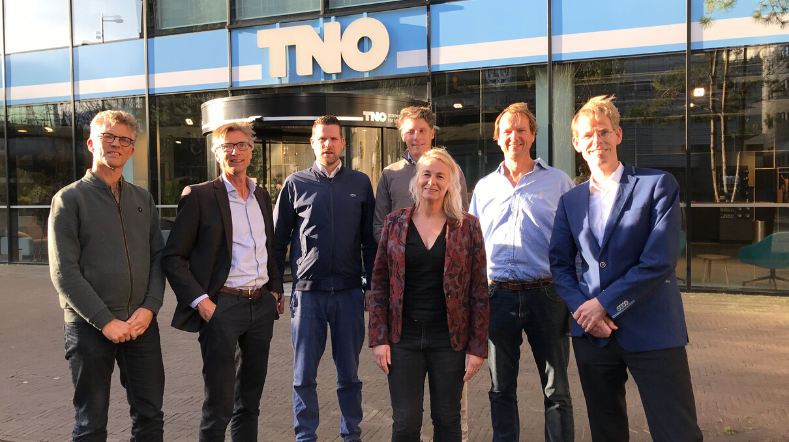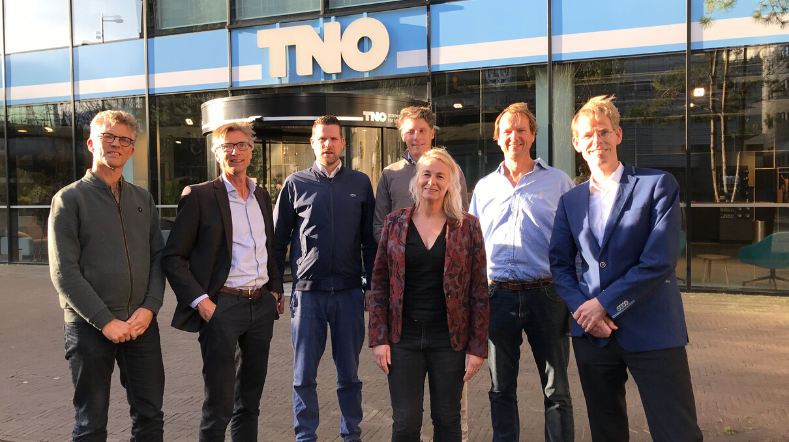 Solar energy
The Solar energy expertise group develops technology for solar panels, including bifacial solar modules and silicon solar cell technology.