Developers of Renewable Energy Training Centre in Indonesia target the youth
Indonesian institution for vocational training Politeknik Negeri Bali (PNB) and TNO are jointly developing a 'Renewable Energy Training Centre Indonesia' (RETC). The RETC offers a solution to one of the main obstacles today: lack of renewable energy expertise and skills among industry professionals and non-engineering stakeholders, including governmental officials, financial sector and youth.
The potential for youth leaders, managers and young professionals in the energy transition
Creating demand and awareness around renewable energy and energy efficiency is essential for the development of this sector and the Indonesian energy transition as a whole. Therefore, the project team pays special attention to the role of communities and especially the training of (sustainable) youth leaders, sustainability influencers and young professionals.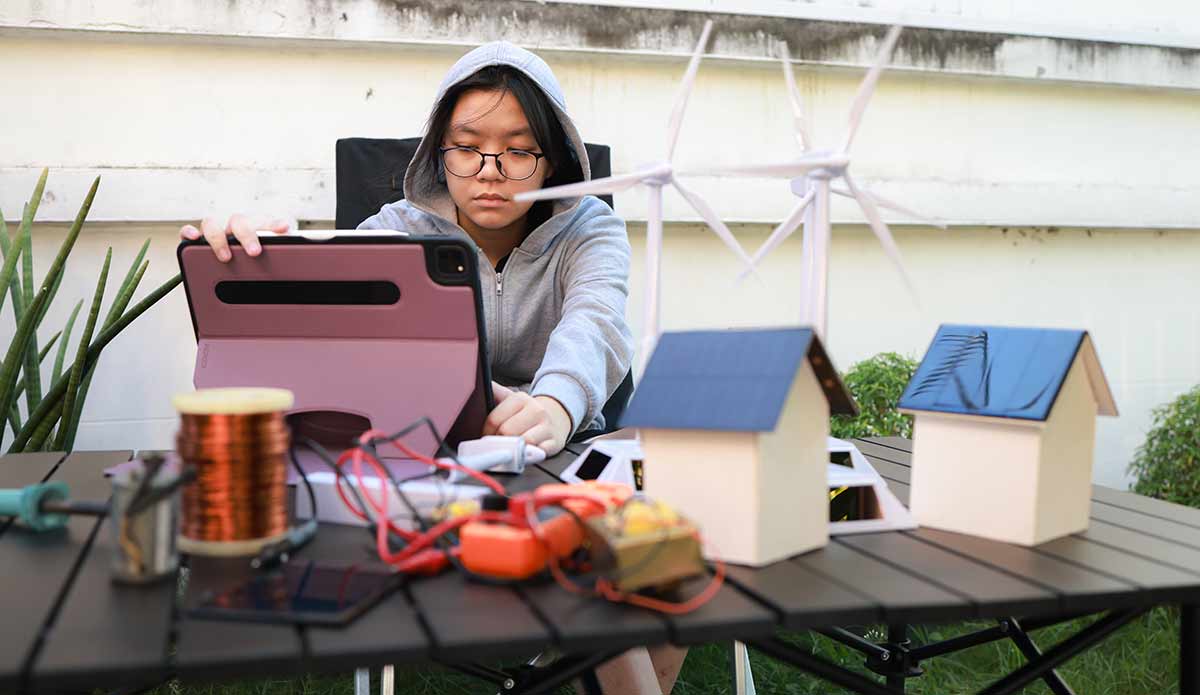 Indonesia's youth (15-24 years old) accounts for 24% of the current population and has the potential to change things in order to reach Indonesia's sustainability goals.
Indonesian youth and student organizations have thousands of members and alumni networks play an important role. As youth is both the present and the future, they have to be informed and made aware today of the opportunities for the sustainable future of this archipelago.
Human capital essential for renewable energy development
Indonesia ranks high on the list of energy consumers, on par with countries such as South Africa and Australia but with a vastly larger population. Current consumption is about 3,5 times the Dutch energy consumption while having a 16 times larger population. Power supply in Indonesia is expected to double or even triple in the next 10 year to support further population growth and ongoing development.
Most of the existing energy is based on fossil fuels but renewable energy technologies have reached a tipping point. Until recently, the city of Utrecht in the Netherlands had more solar PV installed than the whole of Indonesia, but renewables are now getting so attractive that clean energy is the way forward.
Both industry and government have signalled – similar to the Netherlands - that a lack of skilled and trained personnel is one of the main barriers towards scaling up renewable energy in Indonesia. The message is clear: without qualified personnel and access to knowledge and experience, Indonesia will not be able to fully benefit from the job and business opportunities awaiting around the corner.
Working towards the final project phase
Currently the project is in the second phase of Designing. The team identified three different target audiences and funding sources for a RETC in Bali. The last project phase of Validation and Implementation with stakeholders, should clarify which proposition to go for, and how this can be realized.
Let yourself be inspired
10 resultaten, getoond 1 t/m 5
8th World Conference on Photovoltaic Energy Conversion
Join our TNO experts at the 8th World Conference on Photovoltaic Energy Conversion. The conference offers a unique opportunity to meet and exchange with experts from all PV sectors and all regions of the world.
Energy system in balance with systems integration
By converting and storing renewable energy, we can have energy at all times. Even if the sun isn't shining and the wind isn't blowing.


Financing the energy transition-accelerating and scaling-up
TNO is investigating how investments in the Dutch energy transition can be accelerated and scaled up.
Better solar farm design needed for nature conservation
How do you design solar farms that do not harm the landscape, biodiversity, or water and soil quality? And this at the lowest possible costs?


The impact of solar energy on the surroundings
We're conducting studies how a major roll-out of solar farms on land and water can be achieved without impacting the landscape, water quality or ecology.