Plastic waste in Indonesia gets value in 2 new P4G projects
As TNO we are proud partner of two recently awarded projects on plastic waste collection and recycling. With support from the P4G (Partnering for Green Growth) partnership and RVO, we work together with a consortium of Dutch partners to reduce plastic pollution in Indonesia. TNO is involved to determine the (environmental) impact of both projects.
Plastics In Circles consortium
Both projects are developed together with our partners in the Plastics in Circles consortium, a cooperation of Dutch companies, NGO's and institutes active in Indonesia in the field of plastic collection and recycling.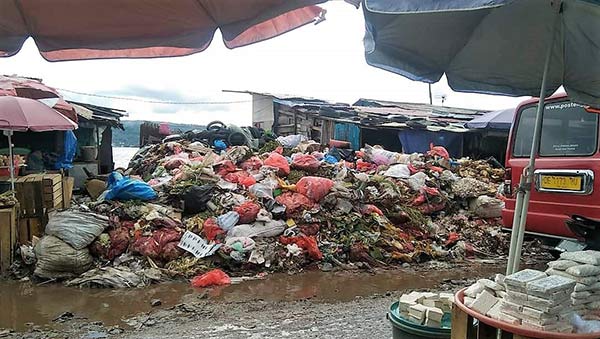 Project 1: Smart collection and sorting plastic waste in Ambon
In this first project we will work together with MVO Nederland, SweepSmart, Geesinknorba and Rebel Group on the efficient collection and waste sorting to reduce plastic pollution on Ambon Island, Indonesia. We are also committed to improving working conditions for waste workers.
This is done in collaboration with local partners in "Smart Waste Centers," which are equipped with devices such as waste sorting conveyor belts to sort more quickly and safely. Vehicles from Geesinknorba are made available through the project for waste collection and balers to compress materials for more efficient transport and storage.
The partnership also seeks to incorporate social equity by training informal waste pickers or low-skilled workers as waste managers working under high Quality, Health, Safety and Environment (QHSE) Standards, maintaining efficient processes and operations.
Impact on multiple areas
The project makes waste collection possible with two trucks in combination with processing of the waste at the sorting center. Thus reducing collection and transportation costs by more than 20%; creating safe jobs for 34 sorters and collectors; and diverting more than 800 tons per year of waste from landfills.
Project 2: Recycle 2 Value
The second project is about reducing plastic pollution by efficiently processing mixed plastic waste into new materials and recyclable building materials. Together with our partners Upp!, Umincorp, MVO Nederland en Rebel Group we will study the viability of sorting and recycling rigid plastic packaging waste into new products in Indonesia.
Together we are working on the further development and implementation of two proven solutions to enable more advanced plastics recycling, from difficult to recycle mixed plastic waste to high-value rigid plastics.
Planning recycle 2 value project
The planning for the project consists of two activities:
Implementation of the Upp! Circular Plastic Factory in Surabaya:
The Factory will use a unique melting/mixing technology to process a wide range of unsorted, unwashed, and non-shredded mixed plastics, such as multilayer sachets or plastic with food residue. In this way, the costs of sorting and washing materials can be reduced. Our aim is to process in the order of 5,000 tons per year of mixed plastic waste into durable and recyclable construction materials in the Surabaya region.
Feasibility study for an Umincorp facility for processing hard plastic waste:
To tackle post-consumer rigid plastic packaging waste such as bottles and jars, we will study the viability of an Umincorp facility. This is an innovative technology developed in The Netherlands that makes mechanical sorting and recycling of mixed plastic waste more efficient. It also produces high-quality material that can be reused in new packaging products. The consortium will explore the feasibility of setting up an Umincorp facility in Java with a total capacity to process 25,000-30,000 tons per year of rigid plastic waste.
TNO PRISM model
In both projects we will apply the TNO Plastic Recycling Impact Scenario Model (PRISM) for impact monitoring of plastic recycling routes. Through the results of PRISM the consortium gets insight into the reduction in environmental impact, learns how to optimize the plastic value chain and how to scale up the lessons learned.
In this way the consortium supports the Indonesian government to achieve her promise to reach a 75% reduction in marine plastic and increase waste handling to 70% by 2025.
Get inspired
560 resultaten, getoond 1 t/m 5
Educating AI
You can read about how AI is educated in Chapter 1. How can we make clear to AI which goals we want to pursue as humans? Andhow can we ensure intelligent systems will always function in service of society?


Innovation with AI
What does that world look like in concrete terms? Using numerous examples, TNO has created a prognosis for the future in Chapter 2. Regarding construction, for example, in which AI will be used to check the quality, safety, and energy efficiency of buildings before they are actually built. Or healthcare, where robots will partly take over caregivers' tasks and AI will be able to autonomously develop medicines.


Innovating with innovation AI
How AI will change research itself is explained in Chapter 3. For example, what role will AI be permitted to play in knowledge sharing? And what will happen when we make machines work with insurmountably large data sets?


David Deutsch on the development and application of AI
Peter Werkhoven, chief scientific officer at TNO, joins physicist, Oxford professor, and pioneer in the field of quantum computing, David Deutsch, for a virtual discussion. Deutsch set out his vision in 1997 in the book, The Fabric of Reality. Together, they talk about the significance of quantum computing for the development and application of AI. Will AI ever be able to generate 'explained knowledge' or learn about ethics from humans?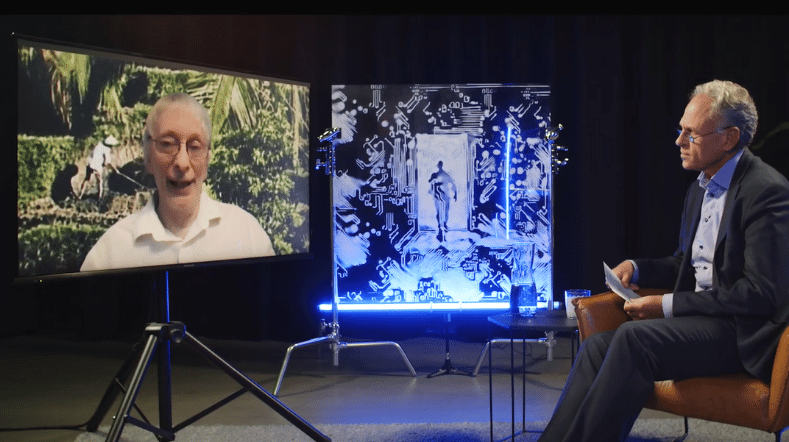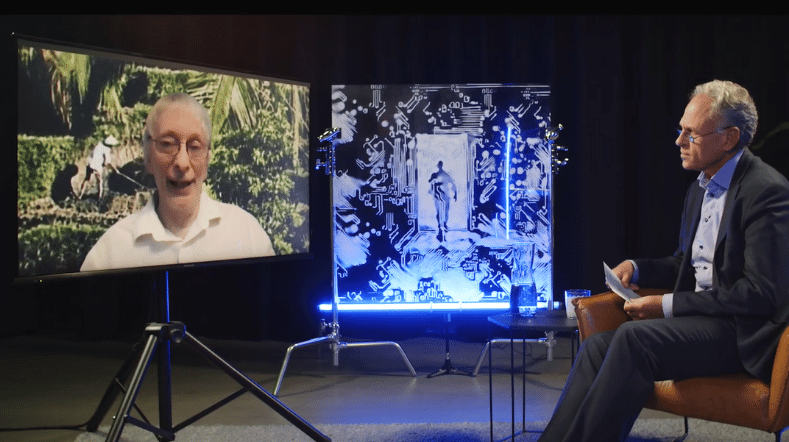 Rob de Wijk on the rise of AI in geopolitical context
Anne Fleur van Veenstra, director of science at TNO's SA&P unit, interviews Rob de Wijk, emeritus professor of international relations in Leiden and founder of The Hague Centre for Strategic Studies. Rob is also a much sought-after expert who appears on radio and television programmes. What does the rise of AI mean geopolitically and in armed conflicts?