Norwegian satellite with SmallCAT laser communication system aboard, successfully launched
The Norwegian NorSat Technology Demonstrator (NorSat-TD) has been successfully launched from SpaceX at Vandenberg Space Force Base in California. NorSat-TD is commissioned and operated by the Norwegian Space Agency (NOSA) and will demonstrate technology for satellite control, tracking, navigation, communication and maritime traffic monitoring.  Aboard the spacecraft are several payloads, one of which is the SmallCAT (Small Communication Active Terminal) laser communication system. Developed in a consortium led by TNO, SmallCAT uses direct to earth laser communication to increase data transmission capabilities of small satellites. In the coming months an in orbit demonstration of SmallCAT will ensue by connecting with the optical ground station at a TNO location in The Hague.
"We're absolutely thrilled that the launch of NorSat-TD has been successful. It's exciting to know that after all the hard work we did with our international partners, there is finally going to be a demonstration of our technology. This is a great step towards an European ecosystem for fast and secure laser satellite communications and a chance to position Dutch companies to become a node in these networks"
Optical satellite communication
The SmallCAT uses new optical communication technology that uses satellites to send information to Earth. This happens via invisible light signals and enables much faster data transfers than the radio frequencies currently employed for communication everywhere. Where radio frequencies are limited to some gigabits per second (Gbps), using laser communication can increase the transmission capabilities of these satellites ten to hundred fold. On top of that laser communication links are also interesting in the lower speeds (Gbps) as the data links are much more secure and systems have much lower size, weight and power, which is important in Space.
European cooperation
SmallCAT consists of a <1U laser terminal module (smaller than 10 x 10 x 10 centimeter) called CubeCAT mounted into a novel mechanical shock and vibration damping structure. SmallCAT will demonstrate a 1 Gbps, CCSDS 03K compliant high speed downlink (The Consultative Committee for Space Data Systems). The CubeCAT module is mounted into a highly damped and hysteresis free suspension system developed by TNO that will allow to withstand the NORSAT-TD satellite launch loads.
When in orbit SmallCAT will communicate primarily with the TNO optical ground station at a TNO location in The Hague, The Netherlands. It is also targeted that SmallCAT will communicate with other European optical ground stations which form part of the nucleus OGS network initiative led by KSAT (Kongsberg Satellite Services).
Project partners and funding
SmallCAT has been developed in a consortium led by TNO and includes the Dutch company AAC Hyperion (part of AAC Clyde Space) for the onboard electronics, drivers as well as software, and the UK company Gooch & Housego (laser transmitter). The development of SmallCAT was financed with NSO funds from the ESA ARTES program and the Dutch Ministry of Defense from their innovation budget. TNO also contributed in co-funding this program.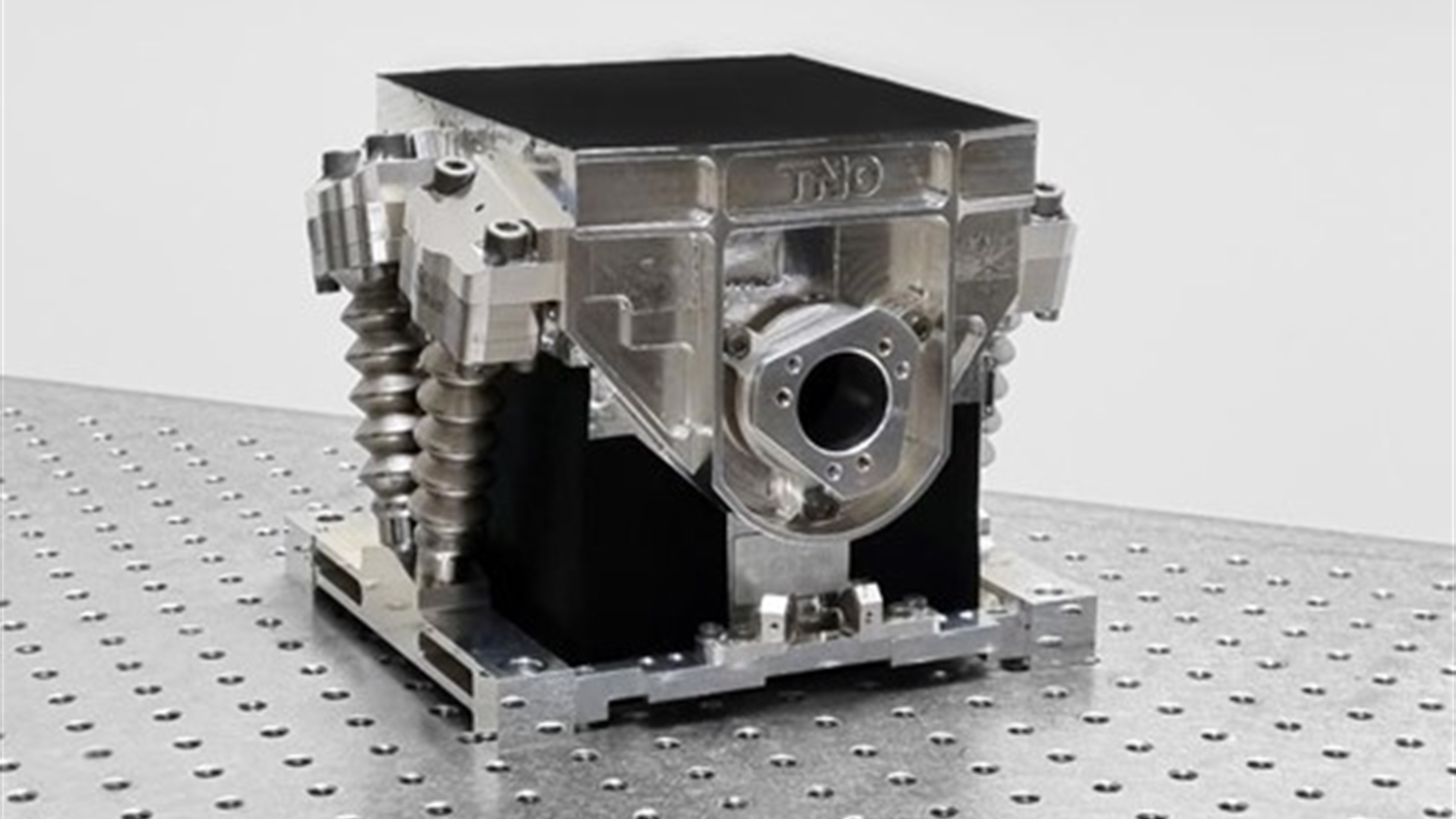 Contact us
Kees Buijsrogge

Functie:

Director Space & Scientific Instrumentation

Contact me to uncover how to connect with TNO's long-term roadmap for Space & Scientific Instrumentation. As Director, I am responsible for the strategic vision of the unit, and for ensuring that the unit's objectives align with both society's needs and TNO's goals.

In addition, I connect international stakeholders and governments to the high-tech Dutch ecosystem in this domain.
Get inspired
12 resultaten, getoond 1 t/m 5
Quantum internet enabled by space
Building on our combined know-how in quantum, free space optics and classical networks, TNO is working hard to enable quantum internet from space. In this webinar, Charlotte Postma and Gustavo Castro do Amaral will get you up to speed on the achievements so far, and the steps ahead.
TNO & partners bring deep-space communication a step closer
Could there ever be a space station on the moon? Or a shuttle to orbit around Mars? Perhaps. But only if there's an effective communication system in place. Recently, TNO and its partners completed a project that will enable effective communication from a Lunar Gateway, an orbiter around Mars, or deep-space exploration missions. With the successful development of a breadboard optical communication terminal, TNO and its partners have brought the entire industry a significant step closer to its deep-space ambitions.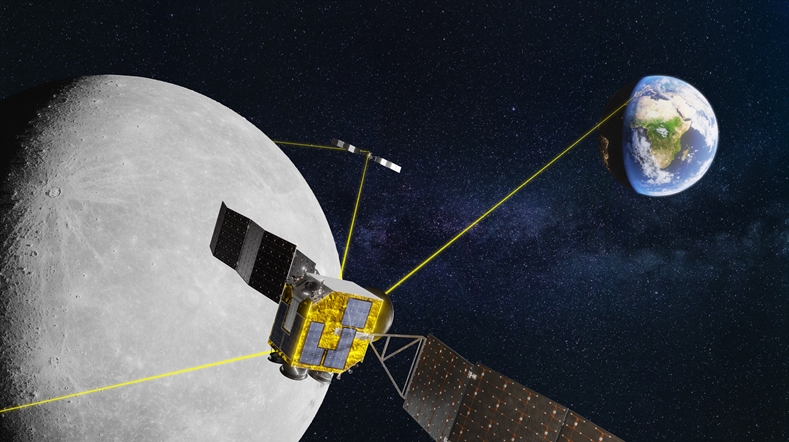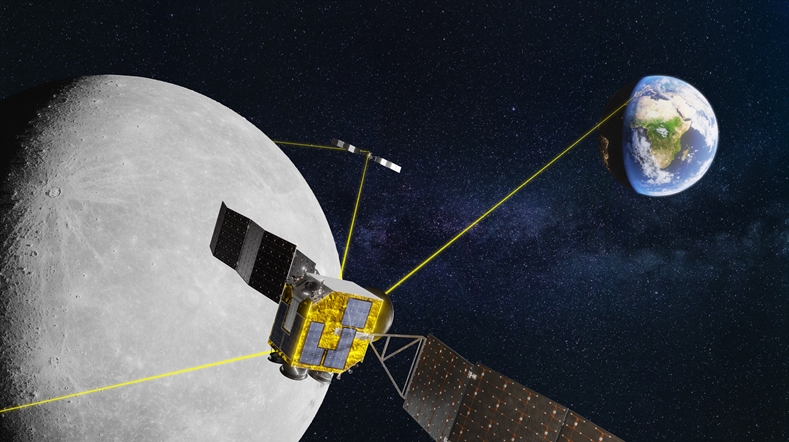 TNO-led Dutch consortium to develop HemiCAT laser communication terminal
TNO will begin developing a laser communication terminal with a consortium of Dutch partners. This high-efficiency miniature demonstrator called HemiCAT will increase data transmission capabilities of small satellites via direct to earth laser communication.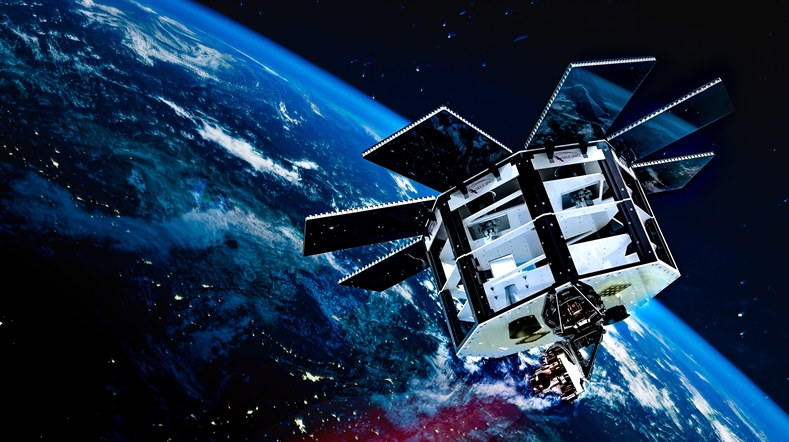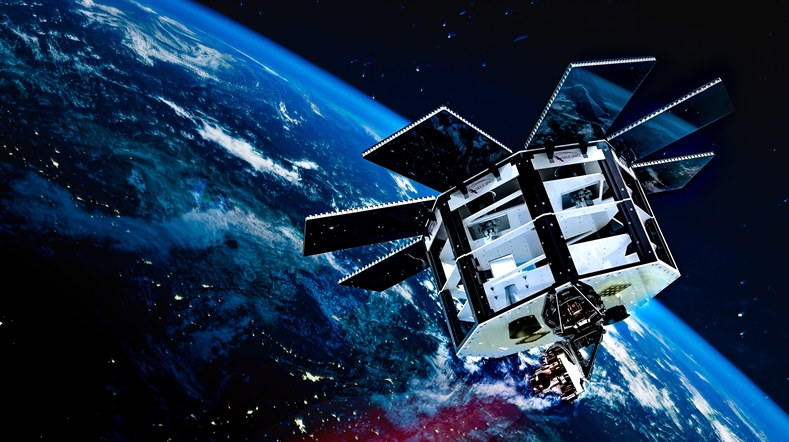 FSO Instruments introduces laser satellite communications to the market
The Dutch technology developers and producers, Demcon and VDL Groep, are combining their laser satellite communication activities in FSO instruments. This is the first laser satellite communication technology company to be founded in the Netherlands and builds onto the groundbreaking technology developed by the Netherlands Organization for Applied Scientific Research (TNO) in cooperation with companies, including Demcon and VDL.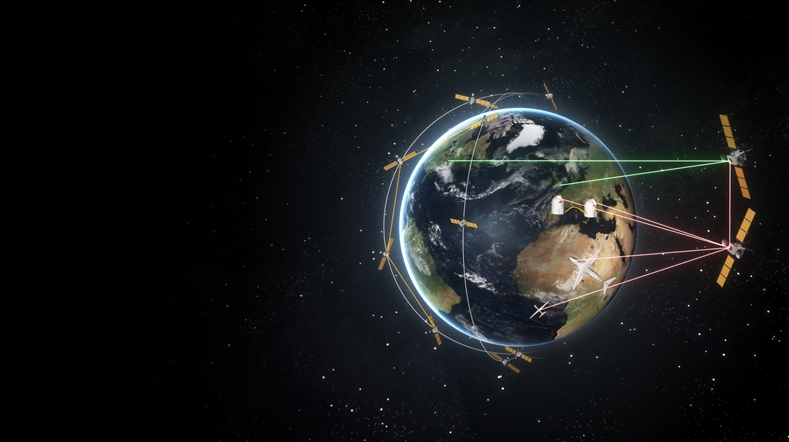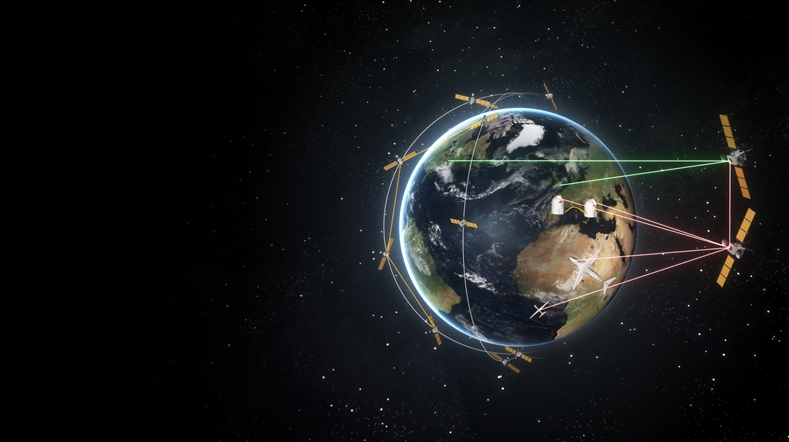 MilSpace2: Spectrum monitoring dual satellite system
The MilSpace2 satellite system will demonstrate the military use of a microsatellite spectrum monitoring system.